Best 5 GATE Coaching Institutes in Hyderabad
Date : August 22, 2019
The city of pearls, Hyderabad is famous for its vivid culture. The city houses many leading institutions of the country for arts and technical studies. The institutes for technical studies have paved the way for the establishment of GATE coaching institutes in Hyderabad. But before we dive into the wide ocean of GATE coaching institutes in Hyderabad, let us see what GATE is all about.
Most importantly, Graduate Aptitude Test for Engineering popularly known as GATE is taken only after successful completion of 4 years of undergraduate studies in the field of engineering. The qualification of GATE leads to selections in the most desirable postgraduate programs in Engineering & Technology and PSU's. Over the years GATE has been updated to a Computer Based Test (CBT) and is a 3-hour long paper. GATE poses 65 questions in the form of MCQ's and Numerical Answer Type Questions (NAT's). As for the marking scheme, there is a deduction of 0.33 marks for an incorrect 1-mark MCQ answer. While 0.66 is deducted from every incorrect 2-mark MCQ answer. There is no negative marking for NAT's. Considering the fact that out of lakhs of students who appear for GATE, only 15% of students actually qualify it, GATE sure is one of the most difficult competitive exams.
In the past 3-4 decades, GATE coaching institutes in Hyderabad have guided the aspirants towards their dreams of recruitment to grand institutions. Many GATE candidates from Hyderabad have made it to the top after a lot of efforts and have uplifted the name of their city. To mention a few, Chakradhar Reddy attained the 6th rank in Electrical Engineering; Rohit Ronge secured the 1st Rank in Instrumental Engineering and Parth Lathigara stood 10th in ECE. Competitive exams can be qualified by rigorous self-study but in some cases, it is good to ask for expert guidance. In order to attain benchmark percentiles, candidates require proper guidance at affordable rates.
To help the GATE aspirants, teaching enthusiasts at Hyderabad have taken up the initiative of providing guidance. They have been doing a great job to provide the same and have set up different GATE coaching institutes. Now, let us take a view at the best 5 GATE coaching institutes in Hyderabad. We hope that now you can easily choose your companion for treading the path of GATE.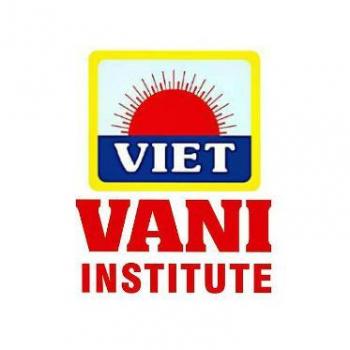 Established in 1991, Vani Institute has a long history of being the guide of many GATE aspirants. Over these years Vani Institute has spread its branches to 7 important cities of the country including Chennai. The experienced personnel focus on the all-round development of their students to ensure that they are recruited on the basis of their intellect and not mere information. Vani Institute can be trusted for guidance in GATE and other engineering examinations like ESE and PSU's.

Features
A library with latest study guides for GATE aspirants.
A provision of crash courses for students.
Two-weekend batches, a regular batch, and one genius batch.
Facility of postal coaching is available.

Established in the year 1995, with very few students, ACE Engineering Academy now has set up its branches in approximately 14 centralized cities. During their timespan, they have become the study guides of many GATE, ESE and PSU aspirants. The erudite panel of teachers focuses on the development of their scholars in a manner that leads them to give extraordinary results. In the past years, the GATE aspirants from ACE Engineering Academy have secured the 1st Ranks 48 times making it one of the best GATE coaching institutes in Hyderabad.

Features
Assistance is provided in 7 streams of GATE.
Two-year integrated programs for 3rd-year students.
There are long term batches for 3rd and 4th-year students.
The coverage of syllabus is done in an effective manner.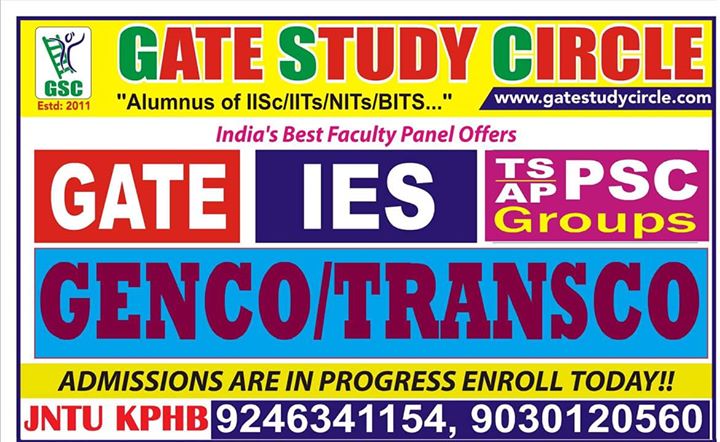 In order to make the classes comprehensive and detailed for fresher's, GATE Study Circle has 4-6 hour classes per day. At GATE Study Circle, the dedicated faculty aims to professionally manage the classes to ensure the timely completion of syllabus. To keep the spirits of the GATE aspirants high, motivational sessions are organized, helping it to secure a place in the best GATE coaching institutes in Hyderabad. Keeping in mind the need of being updated about admissions and job openings, the website portal of GATE Study Circle is regularly updated with information about the same.

Features
The syllabus gradually moves from basic problems to the difficult ones.
A policy of no cancellation of classes is followed.
There is a provision of Audio Visual Rooms for a better understanding of the students.
The lessons are completed in continuity to ensure that nothing is left out.
Fill this form and get best deals on "GATE Coaching classes"
100% genuine institutes aiming to help you ace studies
Get immediate response from the institutes
Compare institutes and pick only the best!
Feel free to choose the institute you like, and rest will be taken care of

With over 57 branches in India and around 240 students securing ranks within top 100, GATE Academy has become a way paver to excellence in GATE for many GATE aspirants. Over the past years, GATE Academy has become a premier GATE coaching institute of scholars all over the nation. What makes GATE Academy different from the other institutes is its brilliant approach for cracking GATE. As of today GATE Academy is associated with the World Bank and is working on the project of imparting better technical education in India.

Features
The atmosphere of the classrooms is motivating.
The facility of E-classes is available.
There is a provision of subject packs to ensure that the scholars only pay for the subjects they study.
Well formulated test series are designed for the better guidance of GATE aspirants.

With over 50+ branches all over India, GATE Forum has guided many GATE aspirants. It is one of the most desirable GATE coaching institutes in Hyderabad. Along with an elaborate panel of teachers, it has been guiding GATE aspirants over the years and the scholars have given historical results. In order to pay proper attention to the enrolled students, classes at GATE Forum are conducted in small batches. The website of this GATE coaching institute also offers the provision of distance learning at affordable prices.

Features
The website enables free of cost downloading of previous year question papers.
There is a thorough discussion of the tests taken during the classes.
The test series are based on the paper pattern of GATE, enabling the students to practice better.
Pen drive facility for video tutorials is available.
This post was created with our nice and easy submission form. Create your post!
Comment