Best 4 GATE Coaching Institutes in Kanpur
Date : August 22, 2019
Kanpur is a city of young minds and aspiring talent in pursuit of a better future. The city is one of the three major educational hubs of Uttar Pradesh, along with Lucknow and Allahabad. And the element which made the city an educational hub is its engineering education background. As such, the development of coaching institutes in Kanpur providing assistance for engineering exams was pretty much obvious. Here, one can find a swarm of coaching institutes offering specialization in different engineering entrance exams. GATE coaching institutes in Kanpur are a part of the lot. But before exploring them, let us take a quick shot of GATE.
The Graduate Aptitude Test for Engineering is a qualifier exam which allows engineering graduates to pursue further education. The exam is conducted every year and is administered by the GATE committee. The committee comprises seven different IITs and IISc Bangalore on behalf of the Ministry of Human Resources Development (MHRD). Qualifying the exam is mandatory for the students who seek admissions to colleges supported by MHRD in -
Postgraduate and direct doctoral programs in Architecture, Engineering, and Technology, and
Doctoral programs in different branches of science.
Students with good GATE scores are also recruited directly by different departments like Defence services, Indian Railways, Indian Telecommunication, etc.
As lucrative as GATE appears, as difficult the exam is. Qualifying GATE it itself a tedious job and requires sweat, blood, and tears. However, Kanpur is home to such painstaking individuals. Every year, GATE aspirants from Kanpur bring laurels to the city and add to its honor and prestige. Shubham Kumar (Mechanical), Utkarsh Mishra (Mechanical), Satyam Avasthi (Mechanical), Himanshu Gupta (Civil), and Ranjeet Singh (Civil) are some of the laureates. GATE 2019 topper in MMFT branch, Dushyant Singh was a student of Kanpur as well.
Although there is an exodus of GATE aspirants from Kanpur to other cities, it too hosts a cluster of GATE coaching institutes. These institutes were conceived with an idea of providing technical education to engineers. Let's catch up upon the best ones amongst them. We have chalked out the best 4 GATE coaching institutes in Kanpur bearing fruitful results.

If you are confused as to which coaching institute you should join for GATE preparation, GateForum can be a reasonable choice. The coaching offers a holistic approach to GATE preparation backed up by a team of an eminent faculty. The preparatory module of GateForum is a perfect blend of comprehensive study material, innovative preparatory tools, and exhaustive test series. Counted amongst the few notable GATE coaching institutes in Kanpur, the coaching covers the entire spectrum of GATE preparation. There is a prominence on concept building and problem-solving. A distinguishing feature of GateForum is the use of G-drive. G-drive is basically a collection of recorded lectures and study material in pdf format. It also provides to its students a GATE question bank, comprising the previous years' GATE question papers. All the services are offered at a very reasonable price for easy access to students from rural areas.

Features
Intensive classroom training.
Easy learning of technical concepts.
Detailed assessment of students' performance.
Online test series module.
Recorded lectures and E-study material.
The two and a half decade old institute is a renowned name in the field of GATE coaching institutes in Kanpur. TIME provides exemplary classroom coaching for GATE to equip the students with solid conceptual skills. The coaching institute has helped many students pursue their dream of doing M.Tech from IITs and IISc and also of getting into PSUs. TIME is led a large team of dedicated experts drawn from premier institutes like IITs, IISc, NITs etc. The course plan is updated and reviewed every year and is supplemented with a multitude of practice tests. In addition to the successful GATE classroom program in Kanpur, TIME also hosts correspondence programs for those who are unable to access the regular classroom program.

Features
In-depth course coverage with a right blend of theory and numericals.
5+ subject material books along with practice questions and previous years' papers.
More than 30 full-length tests and 140+ practice tests.
Small batches for personalized attention.
Topic-wise tests followed by classroom discussion.
Fill this form and get best deals on "GATE Coaching classes"
100% genuine institutes aiming to help you ace studies
Get immediate response from the institutes
Compare institutes and pick only the best!
Feel free to choose the institute you like, and rest will be taken care of
The coaching institute was established with the aim of providing quality technical education to engineers preparing for technical competitive exams. Within a span of a decade, Engineers' Academy yielded fruitful results and got the acclamation of being one of the best GATE coaching institutes in Kanpur. In the present time, the coaching institute has centers in all major cities of the country and is revered by a majority of GATE aspirants. Engineers' Academy is one of the few coachings that are impanelled with the National Project Implement Unit (NPIU).

Features
An experienced team of faculty members.
Strong content development team.
Widely preferred study material.
Online test series and postal programs.
Detailed analysis of previous years' papers.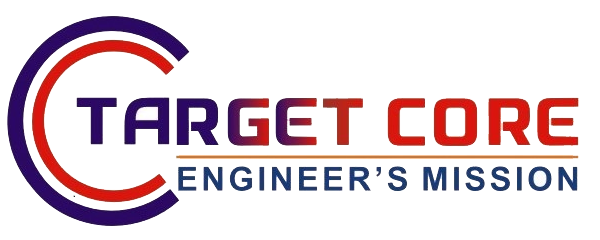 Another name that tops the chart of the prominent GATE coaching institutes in Kanpur is Target Core. Equipped with a team of dedicated and well-experienced faculty, Target Core has been providing quality guidance to GATE aspirants. The coaching institute aims to enrich the knowledge of its students so as to make them capable of qualifying the GATE. A student-centric approach coupled with smartly curated courseware is something that adds a distinguishing element to the coaching institute. The major focus is on developing conceptual clarity and a rightful approach to tackle questions.

Features
Clear and logical study material.
Regular and weekend batches.
A team of professional teachers.
Target-specific approach of study.
This post was created with our nice and easy submission form. Create your post!
Comment