Best 4 GATE Coaching Institutes in Mukherjee Nagar
Date : June 11, 2019
Delhi is made up of a few mini educational hubs, but Mukherjee Nagar stands out amongst them. The area houses many famous coaching institutes. Mukherjee Nagar has become synonymous with being a mecca for coaching aspirants. Even students from different corners of the country flock to Mukherjee Nagar either for getting their dream government job or for acing college entrance exam. GATE coaching institutes in Mukherjee Nagar have become a centre of attraction for many aspirants. And why not? The promising results produced by these institutes over the years would astound anyone. Hence, we'll be summarising about some good GATE coaching institutes in Mukherjee Nagar. But let's further brief you about GATE.
GATE is conducted for postgraduate admissions and doctoral research in the field of science, engineering and technology. It is conducted for a total of 24 disciplines. In GATE there are a total of 65 questions which has to be solved in a duration 3 hours. The computer-based test has a mixture of MCQs and numerical answer type questions. The break-up of marking scheme is as follows: there are 30 one-mark questions and 35 two-mark questions and there is a negative marking of 0.33 for one-mark question and 0.66 for two mark question. A scorecard is issued to qualified candidates with a validity of three years.
Several qualifiers and top rankers of GATE hail from Mukherjee Nagar. Somehow the credit for these results goes to GATE coaching institutes in Mukherjee Nagar. These institutes help with charting planning for self-study to provide that consistency in preparation which is fundamental to GATE preparation. This would be making you anxious to know about some of these famous guidance platforms in the area of Mukherjee Nagar, isn't that so? Hence, without wasting much time of yours we list names of the best 4 GATE coaching institutes in Mukherjee Nagar.

GATEFORUM, Mukherjee Nagar is one of the largest organisation in GATE training promoted by IIM and IIT alumni's. The faculty at this coaching institute in Mukherjee Nagar comprises of a team of postgraduates from eminent national institutes such as IITs, IISCs etc. The teachers concentrate on making adequate courseware. The test series is prepared simply after exhaustive research of past GATE tests. Various procedures have been proposed to guide GATE aspirants in a shrewd and instructive manner. Different query solving sessions are held in this coaching institute at Mukherjee Nagar in which understudies can transparently address the difficulties faced. With a structured preparation system, GATEFORUM has garnered a strong reputation among the well-known GATE coaching institutes in Mukherjee Nagar.

Features
Highly interactive classroom sessions under ICP
Ample hours of live classes under the eGATE program
Distance learning program
2 full syllabus and 60 sectional tests under OTG Plus
Engineers Academy is one of the premiere GATE coaching institutes in Mukherjee Nagar offering guidance for technical exam preparation. Their extraordinary strategy for teaching gives students a superior comprehension of the subject. Additionally, they give viable procedures to solve GATE paper in the shortest possible time. They have helped many students of Mukherjee Nagar to secure admission in their fantasy school. A significant number of their students have been in the top ranker's class. Engineers Academy, Mukherjee Nagar's very qualified faculty works on each aspect for the readiness of GATE. Their successive test-taking methodology makes the students confident on the last day of the test. Their examination material is investigated and created by a group of specialists. Likewise, at this coaching institute in Mukherjee Nagar candidates are assessed every once in a while to have a check on performance.

Features
Both crash course and early starter's course available
Periodically conducted sessions on doubt clarification
Exhaustive curriculum covering every aspect of the exam
Pocket-friendly fee structure
Fill this form and get best deals on "GATE Coaching classes"
100% genuine institutes aiming to help you ace studies
Get immediate response from the institutes
Compare institutes and pick only the best!
Feel free to choose the institute you like, and rest will be taken care of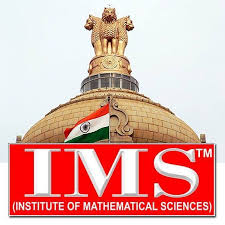 K Venkanna, Director of Institute of Mathematical Sciences, Mukherjee Nagar has himself 16 years plus experience of teaching. The coaching provides GATE training only for the subject of maths. Their thoroughly researched study material and quality learning methods are one of the best when it comes to GATE coaching. Having tutored numerous students since its inception, Institute of Mathematical Sciences, Mukherjee Nagar has been growing at a stunning pace. The coaching institute believes in not only in doubt clearance but also in developing an analytical approach while trying to solve them. The GATE course module for teaching is updated every year keeping in mind the past year trends. With an experienced faculty and many successful candidates over the years, the Institute of Mathematical Sciences has become one of the prominent GATE coaching institutes in Mukherjee Nagar.

Features
Regular and weekend classroom programs
E-course facility also available
The facility of video lectures
Both offline and online test series
Eduzphere is among the top GATE coaching institutes in Mukherjee Nagar. They provide comprehensive training for GATE. Their student-oriented guidance focuses on the strengths and weaknesses of each student. Eduzphere, Mukherjee Nagar provides quality academic material researched and developed over the past several years. Their faculty constantly works on improving the course curriculum and teaching methodology. The design, development, and delivery of each of the programs at this coaching institute is in sync with the latest GATE pattern. Eduzphere, Mukherjee Nagar tries to motivate students by infusing in them a feeling of self-confidence and surety about qualifying which is one of the major requirements for qualifying an exam such as GATE.

Features
GATE coaching for CE, CSE, ME, EE and ECE
All the faculty members are engineers themselves
Equal emphasis on practical and theoretical knowledge
Correspondence study material available as well
This post was created with our nice and easy submission form. Create your post!
Comment