Best 4 GMAT Coaching Institutes in Allahabad
Date : September 18, 2019
Going for further higher studies, overseas, is becoming a regular feature among Indian students. The facilities and better learning trajectory are one of the key reasons for people opting for higher education in a foreign land. Also, there are a plethora of opportunities available like working for one of the Big Fours. There are some eligibility tests which a student must pass in order to obtain admission into foreign universities. One of them is GMAT. It is conducted for admission to almost 2300 business school's world over. The test is for admission in MBA courses abroad mostly. The fees for giving GMAT is close to INR 17,000. There is no option but to give your best. The role of coaching institutes hence becomes critical in this case. We'll talk about some GMAT coaching institutes in Allahabad in this article.
Graduate Management Admission Test or GMAT assesses candidate's analytical, writing, verbal and reading skills in the English Language. GMAT is conducted by GMAC. The attempts per year are limited to 5. There are 4 sections in all namely Analytical Writing Assessment, Integrated Reasoning, Quantitative and Verbal. The first two sections have a time limit of 30 minutes while the last two have a limit of 62 and 65 minutes respectively. The GMAT score ranges from 200 to 800 and only performance in quantitative and verbal sections together is evaluated. Final scores are given in increments of 10.
People who want to prepare for GMAT in Allahabad now have some options of coaching institutes. One doesn't need to go to outside Allahabad looking for a good guidance centre. Since the amount involved in taking the GMAT is hefty one must be sure of selecting the right institute. To make your task easier we have come up with the best 4 GMAT coaching institutes in Allahabad.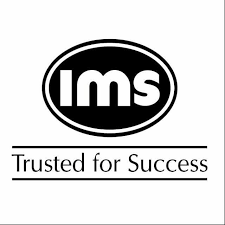 IMS boasts of being the oldest coaching institute for management exams in India. It was founded by Prof. Raghunath Rane 40 years ago in Bombay. IMS's current managing director Mr Kamlesh Sajnani expanded the coaching institute's operations countrywide. Their motto is to mentor, motivate and accompany students in the arduous journey of GMAT preparation. IMS has been ranked 4th in the education sector and is in Top 50 Most Trusted Brands across India in 2003. IMS has fulfilled the dream of various students of studying in an international business school. The coaching institute has been exceeding expectations by helping students to score in GMAT in the range of 700 to 780. Many of these students have gone on to secure admissions in universities such as Harvard, Stanford, INSEAD. IMS coaching institute has both classroom coaching and one-to-one coaching facility for GMAT.

Features
Correspondence courses are also available
Highly relevant courseware
Experienced faculty members

It has garnered a reputation of being one of the best GMAT coaching institutes in Allahabad. This has been made possible by the array of courses offered at American Institute of English Language. Their efforts are directed towards making students achieve high GMAT scores. Innovative methods are specially designed to learn and inculcate faster and better. Also, the skills of the students are polished in such a manner to perforate in them various etiquettes. These etiquettes are required of a prospective business school studentThe audio-visual approach is followed for a better understanding of the students. Every activity at the coaching institute is conducted for the benefit of students. Year on year the coaching institute has produced many achievers on the GMAT exam. The consistency in results has also made the coaching institute one of the preferred destinations for GMAT preparation in Allahabad.

Features
Flexible timing of classes
Special tips and tricks for difficult problems
Special attention to personality development
Library facility is also available.
Fill this form and get best deals on "GMAT Coaching classes"
100% genuine institutes aiming to help you ace studies
Get immediate response from the institutes
Compare institutes and pick only the best!
Feel free to choose the institute you like, and rest will be taken care of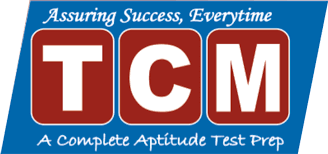 The coaching institute provides a blend of basic education principles and fundamentals of the exam curriculum for GMAT preparation. The experienced and dedicated faculty at TCM, Allahabad believes in making success an attainable thing. For this purpose, students are specially taught exam cracking techniques. The combination of state-of-the-art infrastructure and up to date classrooms provides a college-like atmosphere at the coaching institute. The quality improvement in education is a regular phenomenon at the coaching institute. The cohort of academicians at TCM, Allahabad comprises of subject experts, MBAs, CAs among other professionals. Since the GMAT exam has a rigorous selection process, therefore they help students at each stage of the qualification process. The coaching institute wants to be known for setting benchmarks in academic excellence, student satisfaction and result orientation.

Features
Proficiency in Maths coaching
Step by step approach to difficult problems
Relevant GMAT course material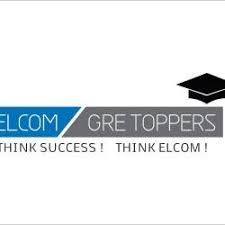 ELCOM-GRE toppers has been set up with the aim of providing quality training for GMAT exam. They want to help students to realise their dream of overseas education. The coaching institute also provides expert counselling services to students in order to ease admission anxieties. Their education consultants work with almost 350 universities across 15 countries. They ensure to make students GMAT ready within a short span of time. They have helped almost 15000 students with overseas admission services. With such a rich lineage in overseas education, GRE toppers has become one of the premiere GMAT coaching institutes in Allahabad. GRE toppers coaching institutes guides its students from starting of GMAT preparation till final admission. This consists of even helping students with travel and accommodation arrangements.

Features
Highly experienced and dedicated faculty
Professional guidance for portfolio making
Special attention to English
This post was created with our nice and easy submission form. Create your post!
Comment