Best 5 GMAT Coaching Institutes in Delhi
Date : September 18, 2019
Delhi is not just the 'First City' of India in literal terms. The city ranks first in many other aspects as well. And one very important aspect out of the many is the multitude of educational opportunities it offers. Delhi is not just famous for housing an IIT or the magnanimous Delhi University, but also for the swarm of coaching institutes covering almost every exam taken in the country. Let us see what the city has in store for the GMAT aspirants. In simpler terms, let us explore the GMAT coaching institutes in Delhi.
The Graduate Management Aptitude Test or GMAT is one of the most prestigious exams held in the country for overseas education. GMAT is a qualifier exam taken by candidates aspiring to pursue business management studies from abroad. It is a computer adaptive test that tests certain analytical, verbal, writing and quantitative skills of the test-takers. No other aptitude test allows the candidates to showcase their skills to the graduate schools as adeptly as GMAT does. Hence, it is favored by the world's leading business schools as a test of choice.
However, GMAT counts amongst the toughest competitive exams the percentile of which is considered by almost every major college and university across the globe. As such, one needs to put in a lot of hard work, determination, patience, and perseverance to qualify GMAT. Hence, if you or any of your near and dear ones are preparing for GMAT, you should consider joining a good GMAT coaching institute. And if you are a dweller of Delhi, then you have ample options for the same. You can find such coaching institutes in every nook and corner of Delhi.
Assessing how well a GMAT coaching will suit one is quite difficult. Every coaching institute has its own pros and cons. While a GMAT coaching institute might prove good for some, others might not be satisfied with it. It is quite difficult to tag one coaching institute as best. It depends upon the individual preferences of the students and their needs and requirements. Hence, we have put forth a list of the best 5 GMAT coaching institutes in Delhi from which you can choose your favorite.
Jamboree Education is a great platform for the GMAT aspirants of Delhi. The coaching institute has a record of producing meritorious students since its very inception. Jamboree is backed by a team of qualified teachers with a long stretch of experience in training and education. These teachers offer a judicious blend of theoretical and practical knowledge to the students. Jamboree follows a two-way teaching and learning methodology. Here, the GMAT aspirants are provided with all sorts of study materials and mock tests required to ace the exam. And all this is done to enable the students of Delhi to score to the best of their ability.

Features
Detailed and customized study plan
Around 66 hours of classroom training
Pre and post class webinars for strengthening the concepts
Course validity of 12 months
Facility of repeating classes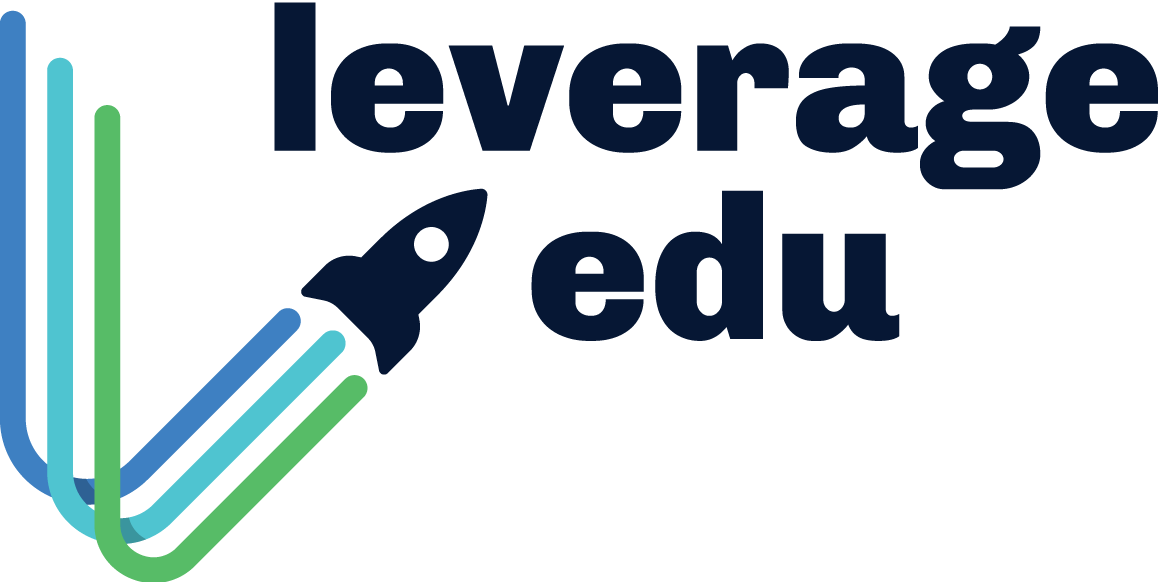 Leverage Edu is a pitstop for GMAT aspirants in Delhi enhancing their preparation journey. It covers every aspect of GMAT preparation and provides every tool that one requires to ace the exam. Leverage Edu houses a dedicated and experienced faculty complimented with a partnership with Veritas Prep. The faculty ensures that every student gets personalized attention and guidance. here, the students get access to a wide range of full-length adaptive mock tests to identify their strong and grey areas. Besides, there are multiple doubt sessions to resolve all the doubts and queries of the GMAT aspirants. The team of Leverage Edu, Delhi is obsessed with helping the aspirants build a good career for themselves.

Features
Exclusive tips and techniques
Multiple specialized practice tests
Small batches ranging between 6-10 students

EduShastra offers educational solutions in Delhi in the field of business courses, test preparation, music, and spiritual courses, etc. The Institute follows the philanthropic idea of providing education 'for people, not for profits'. It takes responsibility as a group for fulfilling, respecting, and protecting the right to education. The generic strategy of EduShastra is to focus on the product rather than its marketing. The number of satisfied students that it produces becomes its marketing strength. As far as GMAT coaching is concerned, the institute follows a hybrid teaching model and makes learning adaptive and personalized. EduShastra, Delhi has had a rich legacy of faculty and real-audited results.

Features
Blend of classroom training, online classes, and personal tutoring
Quality education at affordable prices
Technology-enabled learning
A team of philanthropic educators
Fill this form and get best deals on "GMAT Coaching classes"
100% genuine institutes aiming to help you ace studies
Get immediate response from the institutes
Compare institutes and pick only the best!
Feel free to choose the institute you like, and rest will be taken care of

The wise walls of GMAT Insight were created to help students of Delhi get success in GMAT. It aims to train students to score to the best of their ability and come out with flying colors. As such, scores of their students have made it to Ivy League colleges. Located in multiple corners of Delhi, the coaching provides a global platform for education to the GMAT aspirants. There is ample classwork and homework, along with unlimited doubt-clearing sessions. GMAT Insight is also famous for other parallel courses like SAT, IELTS, and GRE.

Features
Online one-on-one interactive sessions
Wide range of refined study material
free demo class for verbal and quants section
Additional paid classes if required
Both weekdays and weekend classes with flexible timings
Nestled in the heart of Delhi, it is one of the finest coaching institutes to groom and educate students for GMAT. Top One Percent is the house of toppers with expert teachers, state-of-the-art classrooms, and exclusive teaching methods. The coaching prepares the GMAT aspirants sound enough to get admission in any business college or university abroad. According to their motto, they train only those GMAT aspirants who aim for a score of 750 or above. The man behind this Delhi coaching, Sandeep Gupta, scored 99 percentile in GMAT himself.

Features
More than 360 hours of classroom coaching
Exhaustive content material
Complete video recordings of all the lectures
Every kind of personal support available
This post was created with our nice and easy submission form. Create your post!
Comment