Best 5 GMAT coaching institutes in Kanpur
Date : September 18, 2019
On the banks of river Ganga has developed the great city of Kanpur. It is known for leather factories, gardens and of course its delicacies and language. In the list of the attractions that the city has, one is the prestigious institute-IIT Kanpur. Formerly known as Cawnpore, the city has made great advancement in all the fields one can visibly be concerned about. Be it education, career options, hospitality or industrialization, the city has it all. A remarkable feature of the residents of Kanpur is their want of excelling in all they initiate. This has led them to be great scholars and even better teaching enthusiasts. These practitioners have come up with many esteemed coaching institutes in Kanpur for various courses inclusive of GMAT. Before we talk about the GMAT coaching institutes in Kanpur, it will be wise to see what GMAT is about.
GMAT can be expanded as the Graduate Management Aptitude Test. This test is taken by candidates aiming for MBA programs in foreign universities. These scores are also acceptable within the country for admission to higher Management Studies. The challenging question paper of GMAT puts the candidate's ability of analytical writing, integrated, verbal and quantitative reasoning to test. GMAT is a computer adaptive test which implies that the candidate will only face one question at a time. It also means that the next question posed to the candidate will be based on the accuracy of their previous answer. A candidate can appear for GMAT at a gap of sixteen days but not more than five times a year.
There are various reasons that make GMAT so competitive and important. One of them is, it provides validation to the candidate's knowledge of the English language. This reason makes it both difficult and important for admissions to foreign universities. In the previous years, Kanpur has given a platform to many such GMAT aspirants to give remarkable results. These qualifiers have provided a platform to the GMAT coaching institutes in Kanpur to flourish.
The successful qualification of GMAT leads to the candidate's selection in a prestigious institution. Hence, it is quite intellectual to opt for a coaching institute to be a guide. To help you with the same we have come up with the best 5 GMAT coaching institutes in Kanpur.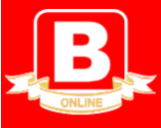 British School of Language is India's oldest and the best Spoken English Training Institute helping the students since 1971 to acquire an attractive personality and enchanting communication skills. BSL has trained over 300,000 students to become successful professionals and self dependent individuals. BSL has been rated highest, continuously for over 40 years in the domain of training and development. If you are here and reading this, that means you also crave to enhance your communication skills and develop an impacting personality. Join today and become a part of the ever-growing. We focus more on practical execution and ensure that no stone is left unturned in the process. We work on Grammar, Vocabulary, Phonetics, Accent, Indianism, comprehension ability and most important, practice.

Features
Comprehensive study material.
Regular modification of study material.
Various program packages to choose from.
Free wi-fi on all campuses.
Usage of various videos and modules for better practice.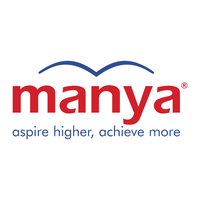 Having trained around two lakh students in foreign entrance exams since 2003, it has aced its field of occupation. It is now termed as one of the best GMAT coaching institutes in Kanpur. Manya is an official partner of The Princeton Review, New York. They have designed their programs after keeping one thing in mind, the affordability of those programs. With the right pricing for the best guidance, they shape over 45,00 careers annually. Over the year, it has become an ideal pit stop for aspirants of GMAT, IELTS, and TOEFL. Realizing that they must give back to society as much as they can, they have specially designed programs to educate the underprivileged.

Features
The classrooms are technologically upgraded.
They aim at instilling the quality of we and not I in their pupils.
Assistance and guidance for overseas admissions.
Proper analysis of the student's strengths and weaknesses before the commencement of classes.

TIME was established in 1992 and has not left any stone unturned to help the students for GMAT. To make sure that no student is deprived of their facilities they have established their centers in around 118 cities. The core management team of TIME comprises over 50 IIT/IIM alumni. With its great servitude to the aspirants of GMAT and many such exams, TIME has given remarkable results. It has also become one of the best few GMAT coaching institutes in Kanpur. They provide guidance in the form of classroom and online coaching.

Features
Guidance is provided for post GMAT scores.
The programs are at affordable rates.
Regular conduct of tests.
Fill this form and get best deals on "GMAT Coaching classes"
100% genuine institutes aiming to help you ace studies
Get immediate response from the institutes
Compare institutes and pick only the best!
Feel free to choose the institute you like, and rest will be taken care of
This GMAT coaching institute was established with the view of providing the youth what it needs the most i.e. education. Several students have been enrolled in many renowned institutions abroad as a result of their dedicated service. The mission of this coaching institute is to ensure that while the student studies with them he/she develops in all aspects of life. Keeping in mind a very basic fact that everyone is different, a teachers' pay individual attention to each student. It is free of cost help available for the application process.

Features
Personalized guidance for Personal Profiles and SOP's is given.
Scholarships programs for financially dependent students.
Facility of loans for further studies.
Assistance available for the visa application process.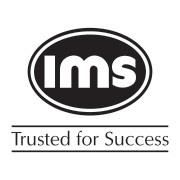 With a view of establishing a branch in every important city of the country, IMS was commenced at Bombay. The initial years of this GMAT coaching institute in Kanpur saw the facility of correspondence courses when they were not popular. After some time, the founder of the institute established centers in various cities and today they have become chiefs in their field of operation. Backed up by an experienced personnel IMS has achieved tremendous heights in aiding for competitive exams. They provide help for exams like GMAT, SAT, GRE, and CAT.

Features
The classrooms are air-conditioned for a better atmosphere of study.
The study material is updated regularly.
Proper full-length tests are conducted to track the growth of the candidates.
In the process of meeting the expectations of all their students the faculty at Gennisis Training and HR Services devises various student-focused programs. Several study guides are designed by the faculty to focus on basic topics slowly developing into difficult topics. In this way, these guides prove to be very helpful and easy to understand. This policy has also been instrumental in their recognition as one of the best GMAT coaching institutes in Kanpur. There is a competitive environment maintained and controlled by the teachers to analyze the growth of the students in a better manner. The policy of acknowledgment and appreciation is also followed by this coaching institute to appreciate the candidates and faculty members.

Features
Technologically updated classes.
Facility of career counseling.
Assistance in writing a resume.
Guidance for the visa application.
This post was created with our nice and easy submission form. Create your post!
Comment