Best 5 Graphic Designing Institutes in Mumbai
Date : May 8, 2019
The bustling metropolis, Mumbai, is the dream of every Indian urban. It is the home of dreamers, hard-laborers, artists, starlets, gangsters, millionaires, and fisherfolk. Mumbai is also the center of the Hindi film industry. The city is incomplete without cinema. The sparkle and glamour of the Bollywood industry in Mumbai offers livelihood to thousands of individuals. People from far across places move to the city in search of daily bread. The Bollywood industry has a special place for graphic designers. From designing movie posters to creating advertising signs, these designers do it all. And this is perhaps the reason for the development of graphic designing institutes in Mumbai.
Today, graphic designers are required in many different industries. Be it the print industry, the web designing industry, or the advertisement industry, there is a need for graphic designers everywhere. These designers work on the websites you scroll through, the games you play, the movies you watch, the advertisements you see, and the logos of your favorite products. They combine words, images, and ideas to create visual concepts for communication with the audience.
As the media these days is expanding its reach through across television, print media and digital media, the need and requirement of graphic designers is increasing. And the Mumbai city has the best of brands or rather institutes to master this art of visual storytelling. These institutes have earned the title of being the best on grounds of their quality of training, their faculty team, the credibility of their results, and their success stories. And here, we have compiled for you a list of the best 5 graphic designing institutes in Mumbai. Check them out and pick your favorite.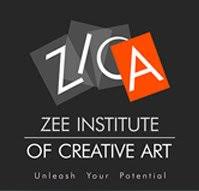 Zee Institute of Creative Art (ZICA) is a full-fledged graphic designing institute in Mumbai. It trains the Mumbaikars in a variety of courses like VFX, 3D Animation, Graphic designing, Web designing, etc. The institute provides its students with an appropriate environment to develop their skills and meet the industry requirements. It has a glorious past of placing its students in renowned studios. ZICA has been training some of the brightest minds of Mumbai city since its inception. The institute gives due prominence to the fundamentals of graphic designing and its basic principles. It is backed up by an able team of experts from the industry. Their efforts have made ZICA one of the most popular graphic designing institutes in Mumbai.

Features
Young, dynamic and well-seasoned faculty team
A dedicated placement cell
Workshops and masterclasses by industry experts
A practical approach to training students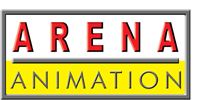 Arena Animation is a pioneer in the field of graphic designing institutes in Mumbai. It offers power-packed courses to train the students in all aspects of graphic designing by using industry-endorsed techniques. The institute has to its credit a high-end infrastructure with well-equipped practice labs to prepare the students for lucrative and satisfying careers in the field. Arena, Mumbai also conducts various events, workshops, seminars for the exposure of its students. These masterclasses are led by eminent personalities of the entertainment and media industry. Arena Animation has a running experience of 23 years. The institute also offers professional career training in VFX, animation, gaming, web designing, digital marketing, etc. to the students of Mumbai.

Features
A certified faculty to guide the students
Hands-on practical training
Placement assistance available
Student loan facility to fund the studies
FX School is a top-notch graphic designing institute in Mumbai city. It offers a comprehensive 9-month training program in the field of graphic designing. This program is led by acclaimed professionals and experts of the industry. It focuses on building a strong foundation in graphic design fundamentals and digital art techniques in the aspiring Mumbaikars. Here, the students also work on practical applications communication design, identity design, poster designing, product designing, etc. FX, Mumbai also offers career counseling services to the students to ensure that they stay on track. As a result, their students emerge as polished and industry-ready graphic designers.

Features
Project-oriented, industry-relevant curricula
State-of-the-art infrastructure
Hands-on training is provided
Excellent student outcome
Fill this form and get best deals on " Coaching classes"
100% genuine institutes aiming to help you ace studies
Get immediate response from the institutes
Compare institutes and pick only the best!
Feel free to choose the institute you like, and rest will be taken care of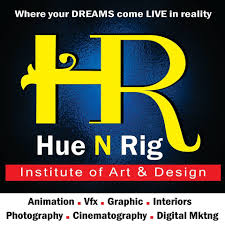 Hue & Rig Institute of Art and Design is a multimedia training institute in Mumbai offering training in graphic designing. It holds an experience of 9 years in the industry and has trained more than 5000 students in and out of Mumbai. The institute has all the facilities required to master the field of graphic designing. Their work systems are so configured and maintained that they give maximum efficiency in learning. Hue & Rig Institute, Mumbai offers both basic and advanced level courses in graphic designing and a masters program as well. The institute also specializes in courses like Animation, Interior designing, Visual Effects, Graphic designing, Cinematography, Videography, and Photography.

Features
Job assistance after course completion
Equal attention to every student
An experienced and helpful faculty
Tie-up with professional companies

National Institute of Computer Arts (NICA), Mumbai is a professional training institute for graphic designing, web designing, visual effects, and animation. The institute offers quality training to make the students ready for a successful career in animation and designing. Its core focus is not just to teach but to make the students understand the topics. NICA, Mumbai works with the objective of providing a skilled, daring and innovative workforce to the industry. Their course content is designed to meet the current requirements of the graphic design industry. The institute offers the students of Mumbai an edge over the others in the field in terms of skill, training, and expertise.

Features
Morning, afternoon, and evening batches
One of the best teams of in-class faculty
Well-crafted courseware prepared by experts
A perfect blend of creativity and technology
This post was created with our nice and easy submission form. Create your post!
Comment