Best 5 GRE Coaching Institutes in Bangalore
Date : July 29, 2019
Bangalore is a hub of education for students hailing from all directions. The city has a rich history of education. The first school of Bangalore dates back to the pre-independence period. Gradually, more schools and colleges surfaced across the city and formed strong roots of education here. Today, it is the first choice of companies, educational entrepreneurs, and foreign investors. But that is not all. Bangalore also has a rich culture of coaching institutes. The city hearts in itself a number of professional coaching institutes offering educational assistance for different competitive exams. A special wing of these are the GRE coaching institutes in Bangalore.
GRE or the Graduate Record Exam is a standardized test owned and administered by Educational Testing Services (ETS). The test is employed to examine Verbal reasoning, Critical reasoning, analytical reasoning and Quantitative reasoning skills of the candidates. All the hullabaloo that revolves around GRE is because of the distinction it receives by eminent universities and their departments.
However, there are a variety of reasons which make GRE preparation difficult and taxing for the students. Firstly, memorizing thousands of words can be strenuous. Secondly, few questions of mathematics are time-consuming and tricky. Thirdly, typing essays on a computer can be challenging for many. Then there are a plethora of conventional and unconventional methods of learning which confuses the GRE aspirants. Hence, many students give up much before reaching their destination.
As such, joining a good GRE coaching improves the chances of obtaining fruitful results. The city of Bangalore hearts a bunch of such GRE coaching institutes. Here, the students are exposed to real-time challenges, myriad of study material, and above all, professional guidance. However, choosing the best out of the lot can be a traumatic experience for the GRE aspirants. There are several parameters which give the label of good or bad to a coaching institute. A few of them are the faculty, testimonials, fee, and previous records of the coaching. But, we here, have some relevant fodder. We have culled out the best 5 GRE coaching institutes in Bangalore satisfying all the mentioned parameters. Have a look over them and pick one up to be your success partner for GRE.

Jamboree is an undisputed leader of GRE coaching institutes in Bangalore. The coaching institute has branches in almost all major parts of the country where scores of GRE aspirants gather to study. The academic staff of Jamboree comprises experienced instructors and trainers. Their course material is designed on the lines of the core concepts that are tested in GRE. However, the most distinguishing feature of Jamboree, Bangalore, is its time-tested teaching methodology and quality individual attention. The instructors give due prominence to building the speed and accuracy of the students. Jamboree holds a record of producing 140,000+ GRE qualifiers.  Besides, there is a unique collection of mocks to brush up the concepts.

Features
A simplified methodology of teaching.
A unique strategy for building vocabulary.
Doubt sessions over the phone and in-person.
Refresher sessions for last minute tips.
Academic and doubt-solving webinars.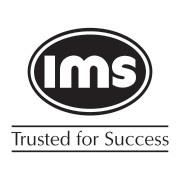 IMS has spread its wings over the Bangalore city through five study centers located in Koramangala, Jayanagar, Malleswaram, Indiranagar, and Marthahalli. These coaching centers are equipped with spacious classrooms, computer labs, and a trained, capable and passionate faculty. IMS offers ample resources to the students to boost up their GRE preparation. Here, the students are not only tutored in the subject matter of GRE but also provided with smart tricks and techniques. IMS, Bangalore also facilitates interaction with the teachers where students find answers to their dilemmas. A range of GRE programs is offered here from basic, comprehensive programs to the fast-track courses.

Features
Assistance in filing university application.
Personalized doubt-solving sessions.
More than 10 full-length online tests.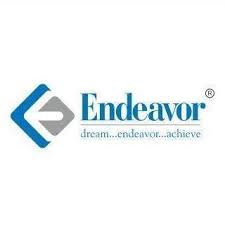 Endeavor Careers is a trusted name in Career Guidance and Consulting industry. The institute specializes in GRE coaching, especially in Bangalore city. They have a proven course material specially designed for optimum delivery of results while focusing on speed, accuracy, and conceptual clarity. The coaching houses a full-time faculty who are specially equipped to handle exam related questions and issues. Besides, Endeavor Careers, Bangalore offered an unparalleled test series to analyze the preparedness of the GRE aspirants. The institute follows the mantra that 'Hard work is the only way to success' and lives up to the spirit of it.

Features
Exciting and motivating class environment.
Extra classes and seminars for late joiners.
Supportive faculty and staff.
Regular interactions between teachers and students.
Career guidance and counseling.
Fill this form and get best deals on "GRE Coaching classes"
100% genuine institutes aiming to help you ace studies
Get immediate response from the institutes
Compare institutes and pick only the best!
Feel free to choose the institute you like, and rest will be taken care of

The wise walls of Aspire Global Education were established a decade ago in Bangalore by a group of professionals. The motive behind this was to provide education abroad services to the students and working professionals. The coaching specializes in educational training for exams like GRE, GMAT, IELTS, TOEFL, SAT, etc. The curriculum of these courses is so designed that it grooms the students' personality and communication skills. Here, the students are equipped with the required expertise and skillset required to crack exams like GRE. The skilled faculty of Aspire Global Education, Bangalore not only teaches the basic concepts of GRE but the implementation of these concepts in real life as well.

Features
Customized counseling sessions.
Unlimited practice sessions to strengthen the concepts.
Small batch size to give personal attention to every student.
Flexibility of changing the batches.
A detailed and exhaustive evaluation of the students' performance.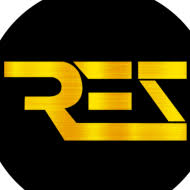 Reknown Edu Services is a popular coaching institute of Bangalore crowded by hundreds of GRE aspirants. The backbone of this coaching is its excellent faculty which bestows quality education upon the students. They impart all the basic and advanced skills necessary to score the maximum in GRE. Besides, the students are exposed to a variety of questions that they would encounter while taking the test. There are assignments and group discussions held periodically to increase the accuracy of the GRE aspirants. Reknown Edu Services, offers GRE coaching in two formats to the students of Bangalore– GRE regular and GRE premium. While these differ on certain lines, the motive behind them is common i.e. to enable the students to qualify GRE.

Features
More than 60 hours of classroom coaching.
Cost effective educational services.
Certified, experienced and energetic faculty.
Both weekdays and weekend batches are available.
Access to the library and reference materials.
This post was created with our nice and easy submission form. Create your post!
Comment