Best 5 GRE Coaching Institutes in Chennai
Date : July 29, 2019
From the times of English East India Company, through the British Rule to the 21st Century, Chennai has always garnered the limelight. The city holds a glorious record of South Indian Empires and cultural richness. Chennai is famous for organ donation, safety, its native language, temples, beaches, cuisine and a lot more. But the attribute that this article will talk about is the plenty of GRE coaching institutes in Chennai.
The Graduate Record Examinations or GRE as it is popularly known is the first step for pursuing higher education abroad. GRE General Test measures the skills that are identified as critical for success in business and graduate schools. These skills are broadly classified as quantitative reasoning, verbal reasoning, analytical writing, and critical thinking skills. GRE features such questions that reflect the kind of thinking a student will do in a graduate school. The test is taken by all those candidates who wish to pursue postgraduate, business, or doctoral degrees in premier universities across the globe. In India alone, about 2 lakh students take GRE every year. And quite many of them hail from Chennai.
However, taking the test and scoring well in it are two completely different things. While anybody with a valid identity proof can take GRE, obtaining a decent score in it is not a cup of tea for many. And for doing that, one needs the right guidance. Hence, choosing a good GRE coaching institute becomes important. A good institute gears up the level of GRE preparation in many ways. It not just merely covers a set of syllabi to study but also makes sure that the candidates obtain concrete results. Let us now discuss the biggies of GRE coaching institutes in Chennai ruling the roost. This compilation is based upon the popular opinion of the city dwellers.

GREedge is a popular coaching institute in Chennai offering best inputs to score high in GRE. The online academy focuses on the learning needs and daily schedule of the GRE aspirants to create best admits for their profile. GREedge, Chennai is not just classes and videos, but a perfect blend of technology and human touch. It is a comprehensive coalition of the Student Facilitators & Analysts (SFAs) and the students to ensure an uninterrupted learning experience. Here every student is assigned two SFAs for personalized guidance and clarification of every doubt and query related to the GRE syllabus. The institute ensures that the students experience an uninterrupted learning experience. Whether you have 2 doubts or 20, they are resolved within a day.

Features
A gamut of customized GRE programs.
Exclusive personal trainers.
Unlimited doubt-clarification.
Extensive online practice.
One-on-one feedback from experts.

Jamboree is a leading institute of Chennai with specialization in test preparation for study abroad exams like GMAT, GRE, IELTS, SAT, TOEFL, etc. It offers both classroom and online classes for these exams. The coaching is spread across 36 centers in 4 different countries and claims to have trained over 140,000 students. The success and reputation that Jamboree enjoys rest on its promising and simplified teaching methodology which provides maximum output in a limited time frame. The coaching institute follows a unique study approach specifically tailored for Indian students. From conducting diagnostic tests for the students to holding foundation webinars, Jamboree does it all. It makes sure that efforts of every GRE aspirant in Chennai are directed towards maximizing their score in the exam.

Features
A patient and accommodating faculty.
Multiple extra sessions before the test.
Complete preparation material and mock tests.
Space and resources for individual preparation.
Complimentary TOEFL/IELTS classes.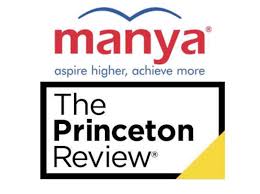 Another name that tops the chart of the premier GRE coaching institutes in Chennai is Manya – the Princeton Review. The coaching offers extensive learning programs for GRE led by respected and trained teaching staff. Manya offers the facility of taking demo classes before joining the batch so that students get an idea of what the course entails. There is also an availability of online recorded sessions to catch on the missed classes or review them. Manya Group, Chennai, offers three student-centric GRE programs to cater to the varying needs of the students. They include regular classroom training, customized tutoring and online learning programs for GRE. Besides, there are plenty of mocks to gauge the students' performance and familiarize them with the test pattern

Features
A vast library of blogs, tests, videos, and quizzes.
Interactive workshops, expert sessions and education webinars are held.
Latest updates and alerts about exams.
Instructors tested and certified by the Princeton Review.
Adaptive sectional tests.
Fill this form and get best deals on "GRE Coaching classes"
100% genuine institutes aiming to help you ace studies
Get immediate response from the institutes
Compare institutes and pick only the best!
Feel free to choose the institute you like, and rest will be taken care of

Wizako is a Chennai-based GRE coaching institute that conducts weekend classes for GRE. Wizako's GRE programs last for 9 weekends. During this period, the institute comprehensively covers the entire syllabus of GRE starting from scratch. The proven methodology of Wizako has delivered excellent results over the years and enabled many students from Chennai score high in GRE. A majority of tutors here have taken GRE themselves and scored well. They also hold more than 3000 hours of teaching experience. At Wizako, due emphasis is laid upon building strong fundamentals and not on mugging up the content. Basics are not missed here at all. Wizako claims that its classes are so well-structured that one can surely crack GRE by a mere preparation of 9 weekends.

Features
Sensible and relatable approach to learning words.
Out of class assistance available.
Optimum batch size – neither too big nor too small.
Effective need-based mentoring.
Quality learning tools and resources.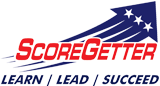 Scoregetter is a pioneer in GRE test preparation in the city of Chennai. The coaching institute has been in this field for 20 years and trained hundreds of students for exams like GRE, GMAT, SAT, etc. Their course material includes lectures from eminent American professors. The academic staff at Scoregetter comprise graduates from IITs and IIMs. A distinguishing feature of this GRE coaching institute is its Guaranteed Admission Program (GAP). The students enrolled for GAP get personal counselors to work them round the clock and to offer them complete guidance on the visa process and scholarships. It is the only coaching institute that has a branch within the campus of SRM University. They build careers and success stories of the students in Chennai.

Features
Special test-taking strategies.
Optimum batch size for test preparation.
Multiple short-cut techniques and time-saving strategies are taught.
Qualified and experienced trainers.
Qualified admission consultants.
This post was created with our nice and easy submission form. Create your post!
Comment