Best 5 GRE Coaching Institutes in Delhi
Date : July 29, 2019
Delhi is known as the coaching hub of India. The city is a one stop platform for students needs regarding exams preparation and career guidance. Various coaching institutes in Delhi provide training for different exams such as for a government job, college entrance etc. One such entrance exam is GRE, qualifying which gives access to students for admission in various post graduate colleges overseas. Hence, in the current scenario with more and more Indians becoming self-sustainable in monetary terms, students think of going for a higher education degree in foreign nations. Most of those applying for GRE are either working or in their last year of graduation and hence it becomes a daunting task to prepare for the same. Hence, there are coaching institutes which help such candidates. There are many such GRE coaching institutes in Delhi as well. Graduate Record Examination or GRE tests the ability of candidates on three parameters, i.e., Verbal Reasoning, Quantitative Reasoning and Analytical Writing. ETS (Educational Testing Services) is the organising body of GRE and according to them, the above three parameters are the ones required in a candidate enrolling for a graduate or business school. The GRE general test has six sections out of which one is on analytical writing, two on verbal and quantitative reasoning each and one on either experimental or research. The mode of the test is online, and the total score is of 340 marks. Also, GRE is a multistage test which simply means that the level of difficulty for subsequent sections gets altered based on candidate's performance in earlier sections. Almost 80,00 candidates from India gave GRE in the period 2012-2017 but only few could achieve a good score. This is due to the complexities involved in the GRE exam pattern. It requires thorough preparation and hence coaching institutes are there to help the candidates. There are a swarm of GRE coaching institutes in Delhi. These coaching institutes have helped many to achieve high scores in GRE. Jeevanjot Singh of Delhi scored a perfect 340 GRE score after attending one of these coaching institutes. To help you in opting for the right one we have come up with best 5 GRE coaching institutes in Delhi.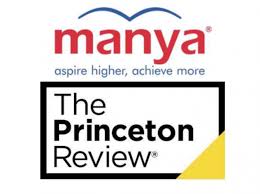 Established in 2002, Princeton review offers a holistic solution to all your overseas education requirements. It has been guiding thousands of students for GRE. The coaching institute's mission of "Aspire higher, Achieve More" has translated into many students achieving high scores in GRE. All Manya trainers undergo rigorous training programs certified by Princeton Review. Their cutting-edge technology and up to date course material makes Princeton review one of the successful GRE coaching institutes in Delhi. This famed coaching institute in Delhi guides students during as well after the GRE test. Starting from GRE preparation to final admission they help students to realize their dream.

Features
A complete package of English language programs for beginners
The option of online training as well as one-on-one private tutoring
Partnership with "Admissionado" in India which provides mentorship by alumni of leading colleges
Many of their applicants are placed in reputed universities across the globe
GRE simulation through 8 adaptive by section tests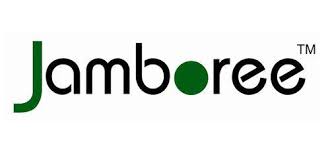 Jamboree believes that every individual is unique and hence needs special attention. Hence, the coaching institute in Delhi helps students right from preparing for GRE untill one has secured admission. A good faculty to student ratio is maintained so that there is individual attention for everyone. Jamboree, Delhi provides a comprehensive experience when it comes to preparing for GRE. They have a week wise GRE study plan available on their website to ensure a 325 plus score in the test. They also conduct a refresher session just before your test date to help you excel in the GRE test.

Features
Unique vocabulary building strategy
Ample number of classroom hours
Complimentary IELTS/TOEFL classes
Private tutoring facility available
Online coaching facility also available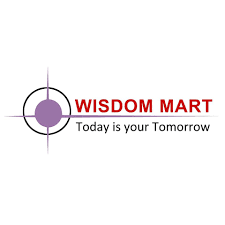 Founded by Pankaj Jain in 1999, Wisdom Mart is one of the premier GRE coaching institutes situated in Delhi. They have garnered a reputation of simplifying complex concepts with the help of their quality training methods for GRE test takers. During preparation, they command an average of 1000+ video sessions, application of 1500+ sample papers and almost 200+ flashcards. With a team of almost 30 counsellors and trainers, Wisdom Mart, Delhi ensures extremely thorough preparation. Last four years have been an admirable time for Wisdom Mart, Delhi as they have helped almost 8000 students in securing admission to prestigious American and Canadian universities. Also, 50 per cent of their students were able to secure a scholarship and financial aid as well.

Features
Highly qualified and pretty experienced faculty
Exclusive study material available for GRE preparation
The facility of mock interviews available
Small batch sizes to ensure individual attention
One of their centres has been awarded as ETS certified test administering site
Fill this form and get best deals on "GRE Coaching classes"
100% genuine institutes aiming to help you ace studies
Get immediate response from the institutes
Compare institutes and pick only the best!
Feel free to choose the institute you like, and rest will be taken care of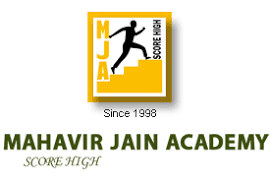 Founded in 1998 by Mr Mahavir Jain, Mahavir Jain academy has set a benchmark for GRE training in Delhi. Mr Jain himself has his name in The Limca book of records for memorising the entire Oxford dictionary. At Mahavir Jain academy, Delhi they train students through Audio-Visual-Mnemonics techniques with the help of which students can learn and retain thousands of English words within a short time. "GRE Endura" is a specialised program of Mahavir Jain academy, Delhi for GRE preparation. The program has produced remarkable results since its inception. It offers 180 hours of classroom teaching coupled with one-year full support. Being one of the leading GRE preparation institutes in Delhi, their rigorous curriculum is a healthy mixture of classes and tests.

Features
Weekdays as well weekends batch available
Highest GRE scores 330 plus category
Rigorous training programs for trainers as well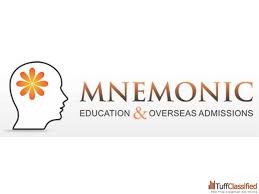 It was established by young and dynamic professionals graduated from universities such as Cornell, Illinois, Boston, Oxford etc. In order to revolutionize overseas education sector in Delhi, they aim to provide expert counselling and training services for GRE test takers. Mnemonic education has extensive experience when it comes to preparing for GRE. It takes due care in placing the right student at the right university. Their three D's i.e., Discover, Deliver and Develop acts as a powerful bridge between an individual and his dream college. Mnemonic education, Delhi offers a one-hour in-depth profile assessment test so that the candidate can gauge the strength of his or her application before applying to his or her dream college.

Features
Specialized and customized guidance
Specially designed packages as per one's need
"Ivy mastermind" to assist for admission in Ivy league colleges
High-quality lectures and study material
This post was created with our nice and easy submission form. Create your post!
Comment