Best 5 GRE Coaching Institutes in Kanpur
Date : July 29, 2019
Hailed as the largest industrial city of Uttar Pradesh, Kanpur also ranks high in literacy rates and educational institutes. The city hearts a number of coaching institutes which offer preparation and assistance for various competitive exams taken up in the country. These exams range from engineering exams like JEE to law entrances like CLAT, and from technical exams like GATE to study abroad exams like GRE. As such, the city is regarded as an educational hub of Uttar Pradesh. Let's dive a bit into GRE and the GRE coaching institutes in Kanpur.
GRE or the Graduate Record Examination is a widely popular exam taken by scores of students. Many foreign universities consider GRE scores to ascertain the candidature of students for their postgraduate programs. Countries like Canada, USA, Australia, and Singapore accept GRE scores. The test measures a candidate's aptitude on parameters like quantitative reasoning, verbal reasoning, analytical skills, and critical thinking.
As Kanpur has a history of producing scholars in every field, the trend continues in the field of GRE as well. Many students from Kanpur have scored really well in GRE over the years. And a vast majority of them give credit for their success to the GRE coaching institutes in Kanpur.
These coaching institutes are essential for GRE preparation as they provide study materials, professional guidance, and a competitive atmosphere for the preparation of the students. Moreover, they conduct a series of mock tests to help the students evaluate their GRE preparation on a regular basis. Besides, these coaching institutes are equipped with panels of experienced faculties and exceptional teaching methodologies.
However, the vast numbers of these institutes make it difficult for the candidates to zero in on one. To provide some help, we have chosen the best few from the lot. Have a look at the best 5 GRE coaching institutes in Kanpur to help you in GRE preparation.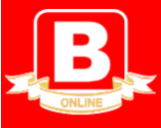 British School of Language is India's oldest and the best Spoken English Training Institute helping the students since 1971 to acquire an attractive personality and enchanting communication skills. BSL has trained over 300,000 students to become successful professionals and self dependent individuals. BSL has been rated highest, continuously for over 40 years in the domain of training and development. If you are here and reading this, that means you also crave to enhance your communication skills and develop an impacting personality. Join today and become a part of the ever-growing. We focus more on practical execution and ensure that no stone is left unturned in the process. We work on Grammar, Vocabulary, Phonetics, Accent, Indianism, comprehension ability and most important, practice.

Features
Comprehensive study material.
Regular modification of study material.
Various program packages to choose from.
Free wi-fi on all campuses.
Usage of various videos and modules for better practice.

With an experience of more than a decade and a network of 206 training centers across the city, TIME is undoubtedly one of the best training institutes of the country. It has maintained its good repute in the field of GRE coaching institutes in Kanpur as well. TIME Kanpur offers a full-fledged preparatory program for GRE with ample inputs for input and practice. The study material of TIME is hailed as a benchmark material for the competitors. Moreover, there is a team of dedicated and experienced faculty to provide the best guidelines for GRE preparation to the students of Kanpur. TIME also holds a long tail of sectional tests and mocks to add final touches to the exam preparation.

Features
Comprehensive and exhaustive study program.
Highly trained and able faculty.
Faculty available round the clock for help.
Personal one on one interaction and feedback.
Separate sessions for writing SOPs and essays.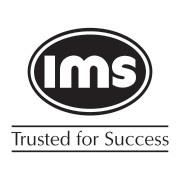 IMS has been providing a successful platform for the students to further their careers since its inception. The institute has a glorious history of more than three decades in shaping the future of the students. As such, IMS is counted amongst the top GRE coaching institutes in Kanpur. Their motto is to mentor, guide and motivate students to strive for the right career choices and achieve their goals. IMS holds the 4th rank in the education sector and 44th position in the list of the most trusted top 50 brands of India. As a GRE coaching institute of Kanpur, it nurtures the aspirations of the students and leaves no stone unturned to provide them with the facilities to achieve the same.

Features
Diagnostic study plan and tests.
One-to-one doubt solving sessions.
Planning and editing of resume, SOP, and recommendation letter.
Guidance for external scholarship application.
A series of full-length online tests.
Fill this form and get best deals on "GRE Coaching classes"
100% genuine institutes aiming to help you ace studies
Get immediate response from the institutes
Compare institutes and pick only the best!
Feel free to choose the institute you like, and rest will be taken care of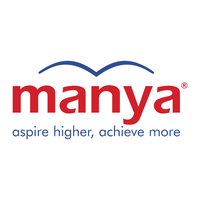 Manya Education Pvt. Ltd. partnered with The Princeton Review to become one of the leading training providers of GRE and other competitive exams. The institute offers its services all across the nation including Kanpur. Named after an avtar of Goddess Saraswati, Manya is synonymous with consciousness and a free flow of wisdom. The institute is hailed as one of the best study abroad test preparation institute in Kanpur as well as other cities of India. It offers a power-packed instructor-led GRE preparation course. It is a targeted, focused and structured course highly popular amongst the students. The curriculum is student-centered and focuses on the strengths and weaknesses of the test-takers.

Features
Simulated and adaptive section tests.
Engaging ways to learn GRE vocab.
Industry-led doubt-clearing sessions.
Relevant basics to learn the concepts of grammar and quants.
Unique strategies to simplify complex questions.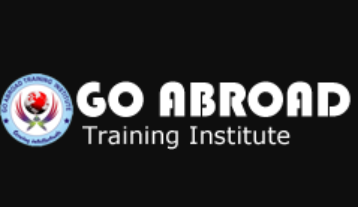 Go Abroad Training Institute (GATI) is one of the most trusted training providers for exams like GRE, TOEFL, IELTS, SAT, etc. in Kanpur and a premier study abroad institute. The coaching institute was formed with a view to assisting intellectuals who aspire to study or work abroad. The working style of this coaching in Kanpur is fair, clean and different from others its competitors. In a short span of time, the GRE coaching institute has earned a good repute and has also garnered many awards. Another advantage that the coaching institute provides is that it provides its services at very affordable prices. This gives Go Abroad Study Institute a leading edge over its competitors.

Features
Best training infrastructure and facilities.
A team of committed and dedicated instructors.
Admission and education counseling.
Application forwarding and visa assistance.
Pre-departure orientation.

Initially, the American Institute of English Language started as an institute to provide English speaking classes to the candidates who wish to work or study abroad. But with time, it incorporated preparatory classes for various competitive exams like TOEFL, IELTS, GRE, and others. Today, the coaching institute stands as an eminent institute across northern India including the city of Kanpur. It makes preparation for exams like GRE, as simple as 1-2-3. The popularity of AIEL in Kanpur can be measured by the number of successful candidates who sing praises for the institute.

Features
Different audio-visual aids to improve the fluency of English.
A complete library with relevant study material.
Life-long free membership.
Specially trained faculty available round the clock.
Flexibility and convenience of timings.
This post was created with our nice and easy submission form. Create your post!
Comment