Best 3 GRE Coaching Institutes in Laxmi Nagar
Date : July 1, 2019
Situated in east Delhi, Laxmi Nagar is one of the most prominent residential localities of the area. Apart from its urban lifestyle and shopping centers, it is best known for providing quality education along with assured success. Being the focal segment, Laxmi Nagar has been a coaching hub for students aspiring for Chartered Accountancy for a decade and there is no denying that. But, that is not all. CA is not the only exam that the coaching institutes in Laxmi Nagar prepare students for. Amongst, the various test preparation coaching institutes located in Laxmi Nagar, Graduate Record Examination (GRE) coaching institutes have made their mark in recent years. Not only this, Laxmi Nagar offers all sorts of convenience from affordable rental homes to easy access to the metro. In this article, we'll be providing access to some of the best coaching institutes residing in Laxmi Nagar for GRE. Well, before we dig into the list of various coaching institutes, here's a quick review of what GRE is all about.
GRE an acronym for Graduate Record Examination is a standardized test used by many universities and graduate schools around the world as part of the admission process. GRE acts as a ladder for students aspiring to study abroad and being a graduate from a foreign university. It is an online test and is conducted thrice a year. GRE tests the candidates on the basis of verbal reasoning, quantitative reasoning, analytical writing, and critical thinking skills that can only be acquired after a long period of consistent learning. The GRE General Test measures the overall aptitude in terms of the academic skills of an aspirant.
Over the years, Laxmi Nagar has been producing splendid achievers of GRE and due to this Laxmi Nagar has a leading edge over other areas in Delhi. And the GRE coaching institutes in Laxmi Nagar hold the credit for that. These coaching institutes not only offer quality education but assist the students till their final selection. Without much bragging, let's head on to the names of the best 3 GRE coaching institutes in Laxmi Nagar.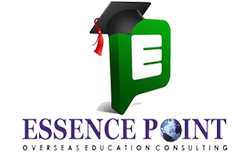 Being one of the best coaching institutes of GRE, Essence point is situated in Laxmi Nagar with the idea of uniting students interested in education and turning their dreams into reality. Essence Point is well known for its path-breaking results in GRE. Their aim is to focus on creating an environment to nurture students with advanced and efficient learning. Refreshed and researched study material of Essence Point tends to produce better understanding. It was founded in 2005 and they have set a benchmark for upcoming GRE coaching institutes. Based on the traditional methodology of teaching, Essence Point incorporates classroom training by well experienced, outstanding and certified trainers to provide a quality result. With consistent performance and remarkable results, Essence Point manages to be one of the best GRE coaching institutes in Laxmi Nagar.

Features
Individual attention to every student
Classroom teaching along with relevant study material
Unlimited mock tests for better understanding
Doubt clearing sessions after completion of every topic
A well-curated syllabus for teaching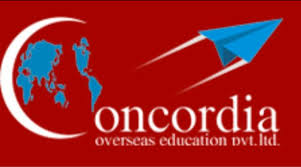 Concordia Overseas Education Pvt Ltd at Laxmi Nagar aims to provide a medium to students for solving their queries. With hardworking, well experienced, and expert trainers, Concordia Overseas Education Pvt Ltd has a huge repute in the coaching industry. In terms of overseas education, they have a leading edge over all their competitors. Moreover, the faculty of this GRE coaching institute is quite supportive and encouraging and has a positive mindset. Blessed with expert academicians and educators, Concordia Overseas Education is built upon a solid foundation of integrity and commitment to education, they have received a phenomenal response from the GRE aspirants of Laxmi Nagar.

Features
Emphasis on conceptual learning
Regular doubt clearing session
Affiliated to prominent universities
Customized and excellent study material
Revolutionary working style with pathbreaking results
Fill this form and get best deals on "GRE Coaching classes"
100% genuine institutes aiming to help you ace studies
Get immediate response from the institutes
Compare institutes and pick only the best!
Feel free to choose the institute you like, and rest will be taken care of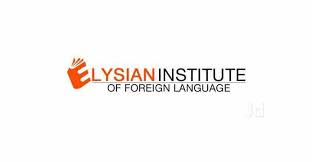 Founded in the year 2017, Elysian Institute of Foreign Language in Laxmi Nagar is a coaching institute that aids in the development and refinement of one's English communication skills. This institute was established with a view to train and develop its students with high-quality communicative English through personalized attention and overall personality development. Elysian Institute is well-known as a center for learning English for competitive examinations like GRE as well as for effective communication. Highly professional and devoted to providing quality education to students. They have trained countless citizens belonging to different walks of life; from students to working professionals.

Features
Availability of experienced trainers
Online video lectures also available
Regular feedback mechanisms from students
Proper handouts and study material provided
Mock tests on every Sunday
This post was created with our nice and easy submission form. Create your post!
Comment