Best 5 GRE Coaching Institutes in Vizag
Date : July 29, 2019
Call it the 'Jewel of the East Coast' or Visakhapatnam or Vizag, the city has many names. Nestled in the hills of the Eastern Ghats, Vizag houses the Eastern Naval Command of the Indian Navy. The city has witnessed the rule of many empires and is the best tourist destination of Andhra Pradesh. From hills to valleys and caves, and from lakes to cool beaches, Vizag has it all. Though quite rich in terms of culture and tourism, Vizag is striving hard to attain the same stature in the field of professional education as well. In pursuit of the same, there is an emerging "coaching culture" spreading roots in the city. The swarm of GRE coaching institutes in Vizag is an outcome of the same. Let's take a quick shot of GRE before we discuss them further.
Basically, GRE is required for those who seek admissions in graduate or business schools in the English-speaking countries. The test was created in 1949 and is regulated by the Educational Testing Service (ETS). GRE is all about building an enormous brain-bank of vocabulary. Other than that, the content comprises basic arithmetic, geometry, and algebra. There is no special criterion for taking GRE. The only requirement is that of valid identity proof. In India, a valid passport satisfies the purpose. Apart from that, there are no qualification, age or time-related pre-requisites. The only factor which the universities take into consideration is the GRE score of the candidates.
A high GRE score eases the path to procuring admissions in the desired universities. And for that, one needs guidance from a good coaching institute. There are plenty of such GRE coaching institutes in Vizag. These are demarcated as good or bad on the basis of their staff's credentials, the quality of services being provided, the fee charged for those services, previous track record, feedback of the ex-students, etc. Taking these factors into consideration, we have compiled a list of the best 5 GRE coaching institutes in Vizag for your consideration. Look through it and find one for your GRE preparation.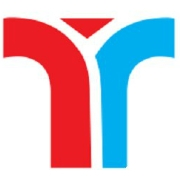 Texas Review is a fast-emerging coaching institute if Vizag offering end-to-end solutions in GRE preparation. It offers a relevant platform to the GRE aspirants where they learn, practice and improve upon their gray areas. The coaching is spread across five cities in India, including one in Vizag. The trainers at all these centers are trained by experts and follow a uniform curriculum. The study program at Texas Review is divvied into different modules designed to provide a profound understanding of the concepts. There are small batches to ensure that every student gets due attention and guidance. the whole idea is to make the concept of overseas education realistic, accessible and affordable.

Features
Assistance in fetching scholarships and assistantships.
Mobile apps for study and interaction with faculty.
Practice sessions available 24*7.
Provision of retaking the course free of cost.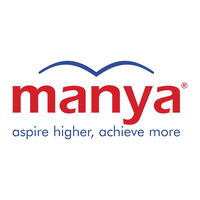 Manya Education partnered with The Princeton Review offers complete solutions and guidance to aspirants of overseas education in Vizag. The institute specializes as a coaching center for GRE in the city. With around 47 centers spread across different cities, Manya – the Princeton Review is one of the leading study abroad organizations of India. The forte of this institute includes language and communication training, study abroad tests' preparation and admissions in world's top colleges and universities. Manya follows exceptional study material and industry-leading technology to train GRE aspirants. There are GRE programs for every schedule and every budget, ranging from one-on-one private tutoring to online self-paced programs. The Institute caters to the new-age learners and is one of the most sought-after test preparation institutes in Vizag.

Features
Student-centric GRE programs.
Provision of online recorded sessions.
Free demo classes before admission.
Test format simulated on the lines of GRE.
Extensive practice sessions for assessing students' performance.

Global Edge is another leading career mentoring and education center in Vizag. The institute adopts foolproof scientific practices and training practices to prepare students for study abroad exams like SAT, GMAT, GRE and TOEFL/IELTS. The team at Global Edge understands the aspirations of the students, assess their capabilities, expose them to various career options, and train them on the chosen path. The coaching understands that GRE is all about building vocabulary. It thus makes use of a unique pictorial method of learning vocabulary. This helps the students of Vizag in grasping vocabulary better and achieve a good GRE score. The coaching institute also assists students in shortlisting universities as per their profile, drafting application essays, preparing SOPs, interview training, etc. Their faculty is rigorously trained and ensures smooth coverage of GRE syllabus.

Features
-month extended support for missed classes.
Personalized feedback and attention.
Free counseling and demo sessions.
Career guidance workshops.
ETS and Barron's textbooks provided to the students.
Fill this form and get best deals on "GRE Coaching classes"
100% genuine institutes aiming to help you ace studies
Get immediate response from the institutes
Compare institutes and pick only the best!
Feel free to choose the institute you like, and rest will be taken care of

Conduira is a leader in online test-preparation in the city of Vizag, training thousands of students for study abroad exams like GRE and SAT. The founding team of Conduira holds a collective experience of more than three decades. It provides comprehensive and complete learning programs to the GRE aspirants of Vizag with live sessions, learning videos, assessments, and feedbacks. The coaching takes into account the students' academic profile, background, strengths, and weaknesses and provides them with optimal learning paths. Conduira also connects the GRE aspirants to opportunistic study groups where they discuss lessons, share notes, take tests, and clarify doubts. Their online platform is gaining high popularity in Trivandrum.

Features
Live chats for resolving queries.
End-to-end assistance throughout GRE preparation.
Peer-driven doubt-redressal forums.
Interactive and engaging learning methodology.
Personalized recommendations from the experts.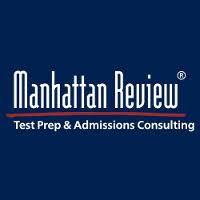 Manhattan Review is an institute which leads the field of GRE coaching institutes in Vizag because of its impeccable training and study material. The coaching was started in 2008 and within a span of two years, it positioned itself on the top charts of Vizag. Today, it has spread roots in four states of South India namely Tamil Nadu, Andhra Pradesh, Karnataka, and Telangana. As regards their GRE program, Manhattan Review follows a unique curriculum and an unparalleled preparation approach. It not only covers different topics of GRE from basic to advanced level but also includes different approaches to solve questions in time. This builds up the overall thinking and acquisition skills of the students. If you too are looking for such assistance in Vizag, try Manhattan Review.

Features
Effective strategies to crack GRE.
Training programs to prepare trainers.
Admission counsel services.
Live and interactive video classes.
Latest state-of-the-art technology.
This post was created with our nice and easy submission form. Create your post!
Comment