Best 5 IAS Coaching Institutes in Kanpur
Date : August 27, 2019
Over the years, Kanpur city has become an important educational hub of the country. Amidst the plenty of educational facilities available in the city, is the bunch of IAS coaching institutes. As the city holds a swarm of young minds budding with aspirations, it provides them fodder to realize their dreams. The IAS coaching institutes in Kanpur strive in the same direction.
IAS is an exam, the craze for which unfolds with time. As students learn about the perks and bounties that an IAS officer gets, they start aspiring for the same. This leads to more and more numbers being added to the list of IAS aspirants. However, acing the IAS exam is no cake walk. And the ever-increasing numbers only add to the difficulty level of the exam. As regards the structure of the IAS exam, it is a three-tier selection process. The first step is a preliminary examination which is just a screening of the candidates. Next step is the mains examination followed by an interview.
The IAS exam is one of the toughest entrance examinations that the country holds. As such, qualifying it in the first attempt seems next to impossible. IAS preparation requires putting one's shoulder to the wheel. However, there are many meritorious candidates from Kanpur who have done that and have become an inspiration for many.
Consistency, focus, determination and proper guidance are the four wheels of the cart that drives a student towards success. While consistency, focus, and determination lie in the hands of an individual, proper guidance is something that students look for. To strengthen this fourth wheel, various IAS coaching institutes came into being. These coaching institutes are led by expert academicians and offer 360-degree support to the IAS aspirants. We have analyzed such study centers operating within the city of Kanpur and churned out some names to reckon. Here is a roll of the best 5 IAS coaching institutes in Kanpur city having a leading edge over their competitors.
Plutus IAS is the coaching institute that provides a platform for the students who want to succeed in competitive exams like UPSC IAS. It renders an environment for each aspirant where they could trigger their mind and build the right path towards success. Here, the candidates devote their complete time to studies. The online course module is for those students who cannot go to the institute to study. Efficient software for learning is used so that students can begin with their studies as soon as they purchase a course. The dedicated faculty of Plutus Academy remains ready round the clock to discuss the doubts of the students. This academy also has a Daily Vocabulary module wherein the students learn new words every day and their vocabulary is enhanced up to a great extent.

Features
Pre-recorded video lectures facility
Discounts to students and female candidates
Feasible batch size of about 15 students
Book issue facility from library
Dhyeya IAS has been ruling the roost of IAS coaching institutes in Kanpur since its inception. The coaching is one of the pioneers providing assistance for civil services examination in Kanpur and holds an unbeatable record of success. The age-old academy features specially designed study material and formidable faculty for IAS preparation. Dhyeya IAS not only prepares students academically but also helps them become disciplined and organized for a target like IAS. Their strength is their competitiveness, commitment, and consistency in delivering quality guidance and assistance for tough exams like IAS. The coaching helps the aspirants turn ordinary events into extraordinary opportunities.

Features
A dedicated team of academic associates
Consistent result-oriented performance.
Researched and relevant study material.
Round the clock facility of academic help.
Effective teacher-student involvement to ease learning.
Sessions for improving answer writing skills for mains.
With success being its hallmark, ALS has been guiding students for the prestigious IAS exam for more than two decades. The sole aim of ALS is to initiate, empower and enable IAS aspirants to become dignified civil servants in the future. The coaching institute is a favorite stop for the IAS aspirants in Kanpur. ALS has been a successful partner of more than 2683 students and is adding more numbers to it. One of the core competencies of ALS is its proficient and expert faculty which meticulously guides students for the IAS exam. Their study programs follow a unique study approach comprising training programs, workshops, self-study, class tests, answer writing sessions etc.

Features
Meticulously designed offline and online programs.
Air-conditioned and technology-aided classrooms.
Web portals to provide learning beyond classrooms.
Professional approach and organized method of teaching.
Personal attention and guidance.
Fill this form and get best deals on "UPSC (Civil Services - Prelims/Mains) Coaching classes"
100% genuine institutes aiming to help you ace studies
Get immediate response from the institutes
Compare institutes and pick only the best!
Feel free to choose the institute you like, and rest will be taken care of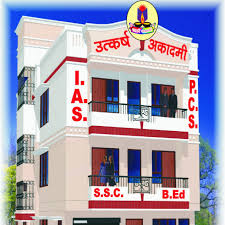 Utkarsh Academy deserves notable mention in the field of IAS coaching institutes in Kanpur. Lead by Mr. Pradeep Dixit and Mrs. Alka Dixit, the coaching institute has been a spectator to thousands of IAS selections. The team of Utkarsh Academy argues that it is not just an institution but a garden that nurtures fragrant flowers. The coaching institute holds a glorious history of producing substantial IAS servants from Kanpur. The panel of experts makes sure that there is an overall development of every enrolled student. The focus is not just on academic proficiency but also on the development of the attitude of IAS aspirants. Born out of a mini classroom, the coaching is now a well-developed institute in Kanpur preparing future IAS officers.

Features
Comprehensive and elaborate study material.
A team of committed and educated teachers.
Revision throughout the year for the aspirants.
Rigorous mocks prepared by subject matter experts.
Access to a library with relevant study material.
Hostel facility for accommodation.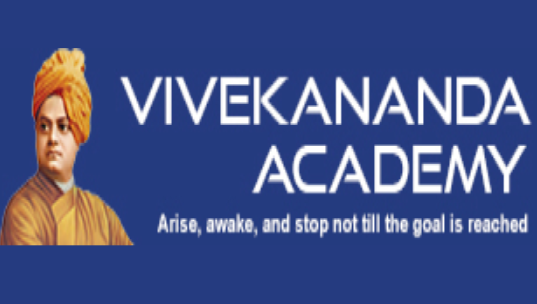 Vivekananda IAS Academy is another coaching institute in Kanpur delivering quality education and consistent results. The academy is a tribute to Swami Vivekananda, and his strength, boldness, and courage. The coaching institute focuses on the philosophy that practice makes a man perfect and implies the same. There is due prominence on solving previous years' IAS papers. The coaching provides competency-based training to the IAS aspirants to enhance their prudence, aptitude, approach, and personality. The ultimate objective of this Kanpur academy is to inculcate in students, the desired set of skills and knowledge for the IAS exam. It has become a favorite stop for the IAS aspirants in Kanpur.

Features
Meticulous curriculum designed by experts.
Informative sessions by IAS rank holders and resource persons.
Delivery of quality classroom teaching.
Individual attention to enhancing the wisdom of every student.
Regular and weekend batches.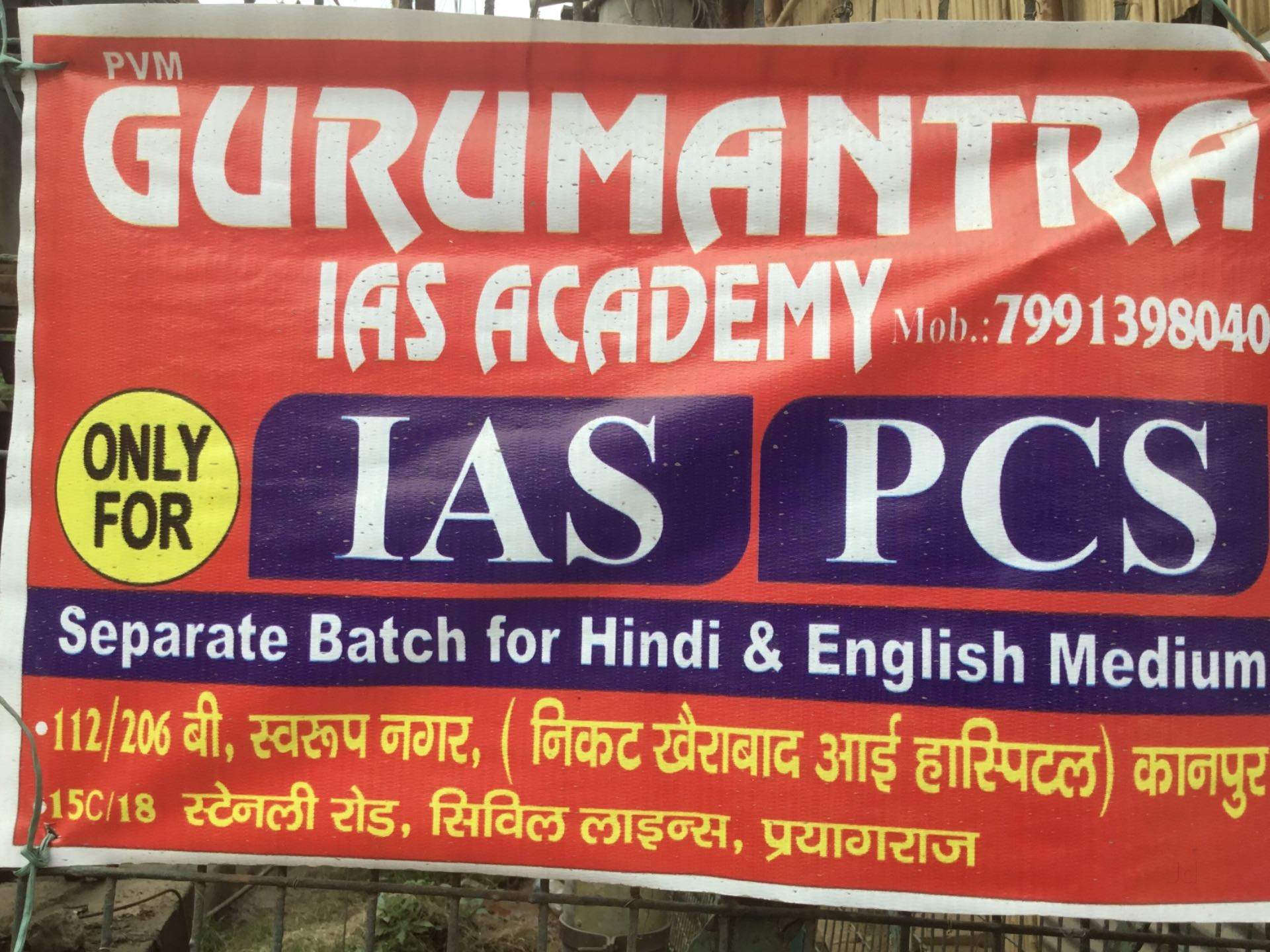 Another popular name in the list of prominent IAS coaching institute in Kanpur is the Gurumantra IAS Academy. The academy blends classroom teaching with technology and provides a great learning platform for students. It makes use of a consolidated strategy to simplify the preparation for a tough exam like IAS. The IAS Academy is led by a panel of subject matter experts who polish the minds of the IAS aspirants. There are skill development sessions and aptitude tests to refurbish the weak areas of the students and polish their strengths. Here the students are molded and guided to become potential bureaucrats of the country.

Features
Student-supportive and knowledgeable faculty.
Personal interaction and discussion with teachers.
Healthy interactive sessions for students.
Services are provided at affordable prices.
This post was created with our nice and easy submission form. Create your post!
Comment