Best 4 IAS Coaching Institutes in Laxmi Nagar
Date : June 7, 2019
Laxmi Nagar is a squalor of various coaching institutes where young aspirants come with big dreams to become a civil servant or a CA or doctor or an engineer. Not only locals but also various outstation students flock to Laxmi Nagar due to the high frequency of coaching institutes here along with the facility of cheap accommodation and various food stalls. The area remains animated with various students attending classes or having a tea break with friends-cum-batch mates or some having a samosa and chhole kulche from street vendors. Such is the scenario at Laxmi Nagar which has become the coaching hub of Delhi. Although Laxmi Nagar is famously called heaven for CA aspirants but in this article we'll be directing our attention to some of the famous IAS coaching institutes in Laxmi Nagar.
Indian Administrative Services or IAS is the most sought after category in UPSC exams. The coveted services form one of the pillars on which the Indian democracy stands. The authority of an IAS officer is second to none. The job role is also quite challenging and constructive. The exam for IAS recruitment is conducted in three rounds namely Prelims, Mains and Interview. The Prelims round is basically an objective round and serves as a qualifier for Mains. The Mains round is the most rigorous round in which every aspirant has to appear for nine subjective papers. Following that there is an Interview round where a student's suitability to be an IAS officer is judged. The qualification rate for an IAS exam is 0.1 per cent which means that lakhs of candidates appear for the exam but only a few qualify it.
The role of coaching institutes becomes of paramount importance because now UPSC has limited the number of attempts for general candidates to six. Coaching institutes can help IAS aspirants in making a scheduled and well-paced preparation.
There are many coaching institutes in Laxmi Nagar which prepare students for UPSC. Some of them have an established reputation while some of them are new in the market but have produced astounding results in a short span of time. Given the various IAS coaching institutes in Laxmi Nagar, one is sure to confuse over selection. Moreover, some may be working professionals while preparing for IAS and hence they are in need of a coaching institute having flexible teaching hours. To solve this and more, our team has come up with the best 4 IAS coaching institutes in Laxmi Nagar.
Plutus IAS is the coaching institute that provides a platform for the students who want to succeed in competitive exams like UPSC IAS. It renders an environment for each aspirant where they could trigger their mind and build the right path towards success. Here, the candidates devote their complete time to studies. The online course module is for those students who cannot go to the institute to study. Efficient software for learning is used so that students can begin with their studies as soon as they purchase a course. The dedicated faculty of Plutus Academy remains ready round the clock to discuss the doubts of the students. This academy also has a Daily Vocabulary module wherein the students learn new words every day and their vocabulary is enhanced up to a great extent.

Features
Pre-recorded video lectures facility
Discounts to students and female candidates
Feasible batch size of about 15 students
Book issue facility from library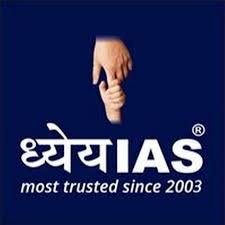 Dhyeya IAS aims to develop a competitive attitude among its students. The qualitative pedagogy followed at this coaching institute in Laxmi Nagar makes aspirants stay ahead of their peers. Their strategy for preparation involves helping students to devise a winning formula for every stage of the exam may it be preliminary, mains or the interview. Every competitive exam tests the fundamentals of an aspirant. Hence, the expert faculty at Dhyeya IAS, Laxmi Nagar makes it sure to clear the basics of every subject. Dhyeya IAS has a soft corner for the aspirants from economically weaker sections of the society. Therefore, they prepare them for IAS exam at a very nominal cost. The successful results over the years have made them one of the leading IAS coaching institutes in Laxmi Nagar area.

Features
Regular scheduling of tests for better evaluation
Continuous improvement of the study material
Facility of distance education
Dedicated team of academic associates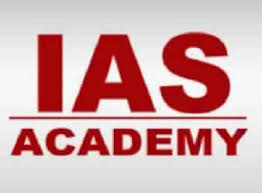 Established in the year 2008, Manoj IAS Academy located in the neighbouring area (Nirman Vihar) of Laxmi Nagar is one of the top organisations preparing students for IAS. With preparation for all the three stages of IAS, the coaching institute serves as a one-stop destination for all your IAS needs. With improved results year over year, Manoj Academy has established a firm repute among IAS coaching institutes of Laxmi Nagar. The study material made available to students is pretty comprehensive. Various IAS officers have emerged out of this coaching institute who have gone on to serve the society in an able manner. The faculty at Manoj IAS Academy employs various creative ways to make students retain complex topics efficiently. Also, there is a facility of mock interviews at this coaching institute.

Features
Interactive classroom sessions
Mock tests for both Prelims and Mains
Frequently conducted query solving sessions
Precise academic curriculum
Fill this form and get best deals on "UPSC (Civil Services - Prelims/Mains) Coaching classes"
100% genuine institutes aiming to help you ace studies
Get immediate response from the institutes
Compare institutes and pick only the best!
Feel free to choose the institute you like, and rest will be taken care of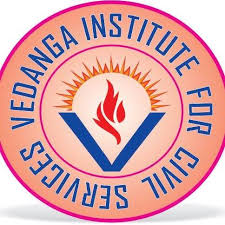 Providing guidance to a number of IAS aspirants since its inception in Laxmi Nagar, Vedanga Institute has become one of the favoured coaching institutes in the area of IAS. With a pre-selection training program in place, the coaching institute strives to facilitate exam taking strategy for a number of IAS aspirants. Such type of training programs also helps students in identifying their weak areas. With individual attention to every student, the faculty at Vedanga Institute, Laxmi Nagar makes it sure that no student is left behind. The faculty is quite courteous and on their toes to provide any type of assistant an IAS aspirant may need. The team consists of various subject experts so that students have a clear knowledge about the basics of subjects. Their belief that 'student satisfaction is the ultimate goal' has made them one of the premier IAS coaching institutes in Laxmi Nagar.

Features
Syllabus completed within a stipulated time
Facility of Test series for both preliminary and mains exams
Well-researched study material
Frequent mock tests and quizzes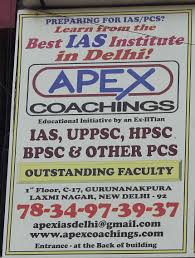 Established in the year 2016, APEX Coaching believes in result oriented performance. With consistent results over the past 2 years, the coaching institute has cemented its place as one of the foremost IAS preparation centres in Laxmi Nagar. APEX Coaching invests much time in magnifying student's capacity so that he may identify his key capabilities. This ensures that a unique set of strategies is followed by the student while IAS preparation suitable to his or her strategy. The study material is designed keeping in mind the students' requirement. Also, experienced mock interview team is available to benefit those appearing for the final interview. Leadership and management skills are a key part of an IAS officer. Hence, special attention is given in honing these skills. Also, academic help of any kind is available 24*7.

Features
Special attention to the clarification of concepts
Result-centric approach towards preparation
One of the best in class test series
Frequent sessions on query solving
This post was created with our nice and easy submission form. Create your post!
Comment