Best 5 IAS Coaching Institutes in Varanasi
Date : August 27, 2019
If you are in Varanasi and aspire to become an IAS officer or a Civil Servant, you would be thrilled to know that Varanasi boasts of some of the best IAS coaching institutes in the country. You would also be aware of the necessity of choosing a good coaching institute to ensure success in competitive exams. Finding a good coaching institute is a very tedious task if you want to prepare for an exam like IAS because a good coaching institute can either make or break your preparation journey. A good coaching should be able to solve your doubts, have a healthy competitive group and most of all have teachers who have a hold on their subject. But, before getting into the hive of the IAS coaching institutes in Varanasi, let us discuss the exam first.
The Civil Services Examination is a competitive examination in India hosted by the Union Public Service Commission for recruitment to various Civil Services in India. It is simply referred to as UPSC examination. It is hosted in three levels-a preliminary examinations consisting of two objective-type papers popularly known as-General Studies Paper I and General Studies Paper II also known as Civil Service Aptitude Test or CSAT, and the main examination comprising of nine papers of conventional or essay type, in which two papers are qualifying and only marks of seven paper are calculated followed by a personality test (interview). In 2018, around 3 lakh candidates appeared for this coveted examination from all over India. It is being hosted to appoint officers for Indian Administrative Service (IAS), Indian Foreign Service (IFS) and Indian Police Service (IPS) among all others.
Besides the prestige, power, perks, and stability in being a Civil Servant, there are many more advantages which make it the best profession in India.  Not only the income but the security after retirement makes a person eager to want to be a Civil Servant.
Preparing for the IAS examination, is, however, a challenging time for students. The study pattern, the thinking level, the syllabus, the psychology and everything about this exam is a level above others. The exam screening pattern itself is not easy.
The stages of the exam are as follows:
1.Prelims
2.Mains
3.Interview
The IAS coaching institutes in Varanasi provide the aspirants with the relevant guidance and strategy to clear the civil services exam. They also provide the students with good tutors, who focus on them personally to bring out the best results. They also offer study materials, online preparation, online mock test, and free eBooks. One can instigate one's IAS preparation by participating in the internal exams of these coaching institutes.
However, as mentioned above, you need to be careful while selecting a coaching institute. There are numerous coaching institutes which are present in Varanasi, but you need to find among them the one that will actually give you what they offer. In order to ease your search for the perfect coaching institute, we have compiled a list of  the best 5 IAS coaching institutes in Varanasi. Check it out and choose your success partner.
Plutus IAS is the coaching institute that provides a platform for the students who want to succeed in competitive exams like UPSC IAS. It renders an environment for each aspirant where they could trigger their mind and build the right path towards success. Here, the candidates devote their complete time to studies. The online course module is for those students who cannot go to the institute to study. Efficient software for learning is used so that students can begin with their studies as soon as they purchase a course. The dedicated faculty of Plutus Academy remains ready round the clock to discuss the doubts of the students. This academy also has a Daily Vocabulary module wherein the students learn new words every day and their vocabulary is enhanced up to a great extent.

Features
Pre-recorded video lectures facility
Discounts to students and female candidates
Feasible batch size of about 15 students
Book issue facility from library

Dhyeya IAS founded by Mr. Vinay Kumar Singh in the year 2003, is one of the leading IAS coaching institutes in Varanasi. At Dhyeya IAS, they believe that "Geniuses are made, not born". This can be done by sheer commitment, strong determination, qualitative guidance, and practice. And that is exactly what this coaching does to the students of Varanasi. It aims to develop and nurture a competitive attitude in them. Dhyeya IAS offers qualitative teaching and an accurate and effective strategy to ace every level of the exam. The coaching classes are presided by teaching experts who provide a clear idea and understanding of the fundamentals of different subjects. Their teaching methodology and approach has yielded fruitful results over all these years. Dhyeya IAS has been successful in making potential IAS aspirants of Varanasi realize their dreams. Though, the coaching institute follows the modest culture of not commercializing their results, the success stories of their students say it all.

Features
Special counseling sessions for weaker students
Regular class training programs
Frequent evaluation through tests
Study material continuously developed and improved by experts
Administrative Management and Human Resources Development Centre
Distance education and learning program is also offered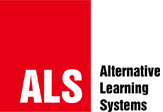 Alternative Learning Systems is one of the premier IAS coaching institutes in Varanasi, entrenched with the sole aim to initiate, enable and entrust individuals to grow up as extraordinary Civil Servants. ALS is popular for its unique methodology of imparting knowledge in different subjects for the IAS Examination. Here, various subjects like Geography, Public Administration, History, General Studies, and Sociology are covered in both English and Hindi languages.ALS, Varanasi boasts of one of the most advanced teaching technologies. Their programs follow a unique learning approach comprising of several distinct stages like workshops, self-study, training programs, self-evaluation, frequent class tests and answer writing sessions. The coaching institute also houses a competent, creative and committed faculty.ALS has been ruling this business for the last 25 years. More than 2000 students have successfully cleared the IAS exam under the guidance of its mentors. Since the last 3 consecutive years, the top scorers in the IAS exam have been from this academy only. It aims at becoming the most progressive coaching institutes of Varanasi as well.

Features
A meticulously designed study material with daily schedules
Prioritization of topics in order of importance
Individual attention to every student
Great thrust on conceptual clarity and learning process
Detailed analysis of previous years' questions
Fill this form and get best deals on "UPSC (Civil Services - Prelims/Mains) Coaching classes"
100% genuine institutes aiming to help you ace studies
Get immediate response from the institutes
Compare institutes and pick only the best!
Feel free to choose the institute you like, and rest will be taken care of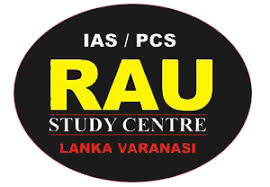 Rau Study Center is a pioneer institute of Varanasi that imparts education and training for IAS-PCS, CSIR-JRF-NET and TGT-PGT. The coaching institute has a team of skilled and professional faculties to educate, motivate, guide, train, test and evaluate the learning of students. At Rau Study Center, Varanasi, one can find a very powerful and innovative teaching system to achieve substantial results in the IAS exam. Here, they are providing the right mix of theoretical classes to develop a comprehensive understanding of concepts and their application blended with regular tests to cultivate proper examination temperament as well as competitiveness. They constantly review and strengthen their program according to newer trends and patterns in the IAS exam. They enable the students to transform their aspirations into their achievements. Their rigorous training methodologies to prepare the IAS aspirants have earned them a respectable stature in the field of IAS coaching institutes in Varanasi.

Features
A highly qualified and experienced faculty
Relevant and original study material as per the exam pattern
A special batch for meritorious students
Facility of career counseling as well
Consistent performance over the years

CareerGuru Academy came into existence in the year 2007 when a group of teachers led by a young technocrat decided to provide a platform for the preparation of National and State level entrance examinations. Since then it has traveled a long path of glory and success. It has proven to be a seat of quality education and a blessing to the aspiring students of Varanasi, specially the IAS aspirants. The strength of the academy lies in its very strong, efficient, experienced and fully devoted team of teachers. Their classroom teaching provides very systematic and exhaustive coverage of the syllabus providing the students with best of education and information.Problems of every individual are heard, and doubts removed to their satisfaction. Topic wise and combined tests are held regularly to judge the preparation of the students. Tests and syllabus covered are perfectly coordinated. These tests work as real protection to counter the final IAS examination. Their combined tests are very systematically mixed with topic wise tests and develop a very strong competitive environment among the students, which motivates them to forge ahead to achieve their goal.

Features
A yearly planner consisting of aligned chapters and test framework for each of the subjects
Clinic classes for those who miss out on classes due to unavoidable circumstances or late joining
Special test series is designed for those who are aspiring for good ranks in competitive examinations

Srijan IAS Academy has been offering educational services to the IAS aspirants since the last 8 years. The Academy imparts comprehensive training-cum-guidance program which covers all levels of the IAS exam. It was established with the aim to provide a complete solution to the students preparing for this exam. They focus on providing holistic education by not only covering the prescribed syllabus but also enabling the students to face other challenges of life with equal ease. In addition to conveying knowledge of the concerned subjects, Srijan IAS Academy, Varanasi lays great importance on leadership development, ethics and social responsibility, and mind-power development to ensure that our tomorrow's bureaucrats do not lag from moral and ethical bankruptcy. Today, it is a well-known IAS coaching institute in Varanasi.The faculty of the Srijan IAS Academy is composed of competent administrators, experienced educators, and dedicated researchers. They treat each member as a personality and not just a student. The aim is to set the students free from the rigidities of highly ritualized, boring and indifferent teaching. Srijan IAS Academy enrolls candidates possessing the necessary potential to compete at the Civil Services Examination and other competitive exams.

Features
Invaluable inputs for writing the best answers
Highly relevant printed study materials to ease the study process
This post was created with our nice and easy submission form. Create your post!
Comment