Best 3 IELTS coaching institutes in Agra
Date : September 20, 2019
From being a historic city to becoming a city aiding in foreign languages, Agra has come a long way. On its journey towards development in the field of languages, it has formulated a hub of institutes guiding for proficiency in English exams like IELTS. For providing guidance for the same, there are various IELTS coaching institutes in Agra. But before we discuss them in detail, let's first enrich ourselves with information about IELTS.
IELTS or International English Language Testing System is taken by candidates to prove their fluency in English. IELTS is an international level exam. It is taken by people aiming to get educated, employed or to settle down in countries like Australia, Britain, Canada, and New Zealand. IELTS scores are also accepted by various colleges and universities in the United States of America.
IELTS is conducted 48 times a year and the results are made available online after 13 calendar days from the test. These IELTS scores once attained are valid for 2 years from the date of release. This exam evaluates a candidate's ability to read, write, listen and speak in English. The duration of the test is 2 hours and 45 minutes. There are two kinds of IELTS, one for academic purpose and one for General training. People who aim to settle down or work in these IELTS accepting countries are supposed to appear for the General Training exam.
To help with the evident difficulty one faces in attaining fluency in English, some teaching enthusiasts have established IELTS coaching institutes in Agra. All these institutes have something or the other to offer. There are a few facilities that distinguish some institutes from the others. In order to bring these facilities to your notice, we have shortlisted the best 3 IELTS coaching institutes in Agra. The results given by their students in previous years have made them come into the limelight, while their consistency has made them maintain their positions.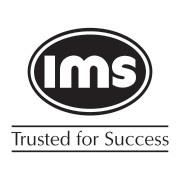 With a glorious history of over 40 years, IMS has become a brand name in the field of coaching institutes for various subjects. Along with Indian competitive exams, it also aids in international exams like IELTS, TOEFL, GRE, GMAT, etc. The consistency that IMS has maintained in providing guidance to students has led it to become one of the best IELTS coaching institutes in Agra. It provides education through classroom programs and online portals. In fact, IMS was established to provide distance education. Today it has branches in almost all the important cities of the nation.

Features
The flexibility of classes.
There are various professionally designed modules for better guidance.
Regular conduct of tests to maintain the record of a student's performance.
Small batch sizes to enable personal attention.

This institute has a variety of programs to suit the need and requirement of the IELTS candidates. The way students are taught at this IELTS coaching institute is very different from how the other institutes teach their pupils. They employ various psychological ways to teach their students in a way that they retain it for a long time. They also take care of organizing frequent group discussions and interviews for better practice. The students of the American Institute of English Language have always left with great IELTS scores.

Features
Effective coverage of study material.
Well-researched material for practice.
Frequent doubt clearance sessions.
Detailed analysis of each candidate's performance.
Fill this form and get best deals on "IELTS Coaching classes"
100% genuine institutes aiming to help you ace studies
Get immediate response from the institutes
Compare institutes and pick only the best!
Feel free to choose the institute you like, and rest will be taken care of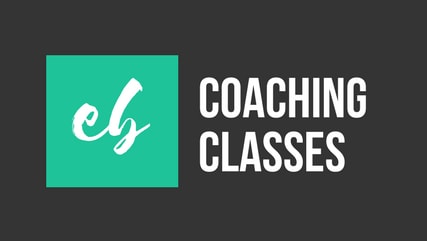 Over the years, Kinds English Academy has worked perpetually to ensure that all the students they take under their wing, come out with flying colors. The IELTS candidates who have come to them for guidance have in fact given remarkable results. The highly erudite faculty works hard to design and obtain various modules through which the students are taught. Keeping in mind the problems in listening and speaking, the programs here are designed to pay special emphasis on them.

Features
Technologically updated classes.
Affordability of all the programs.
Adjustable timings to suit the requirements of the students.
Facility of a library so that students can explore new books.
This post was created with our nice and easy submission form. Create your post!
Comment