Best 4 IELTS Coaching Institutes in Allahabad
Date : September 20, 2019
Allahabad, the land of the festival of Kumbh, is also known for its educational prowess. It is home to two institutes of national importance. Besides these, there is Allahabad University as well. All in all, the city has some rich offerings in the education sector. Nowadays people of Allahabad don't limit themselves to domestic and national opportunities only but also have an interest in international study programs. One of the international exams which they prefer giving is IELTS. Many professional organisations also consider IELTS score. The fees for taking IELTS is INR 11,300. Hence, an apt preparation strategy is required to be followed. Many IELTS coaching institutes in Allahabad aid students in this test. Let us further delve into the topic.
The International English Language Testing System or IELTS is one of the major English-language tests alongside TOEFL. There is no minimum score for passing the test. An IELTS test report is issued with a score varying from Band 1(non-user) to Band 9(expert user). The score is valid for two years. There are four parts of the IELTS test namely listening, reading, writing and speaking. The test is held for 2 hours and 45 minutes in totality. Listening, reading and writing sections are to be completed in one sitting. There are two versions of IELTS namely General Training and Academic. One can take either of them depending upon whether he wants to work, study or migrate. Almost half (51%) of the test taker take IELTS for enrolling into a higher education course in a foreign university.
There is no dearth of IELTS coaching institutes in Allahabad. These coaching institutes help students right from preparation of IELTS to college shortlisting to final admission. These institutes also offer quality education and training at affordable prices. To offer a brief glimpse, we have come up with a list of the best 4 IELTS coaching institutes in Allahabad.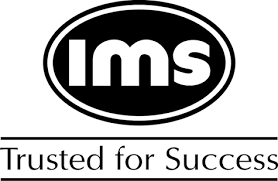 Founded by Prof. Raghunath Rane 40 years ago, IMS has been one of the pioneer institutes for IELTS preparation. The current MD Mr Kamlesh Sajnani helped in expanding operations of IMS nationwide. The coaching institute in Allahabad has been aiding various institutes to pursue overseas education. Its mission has been to help, mentor and motivate students to achieve success in IELTS. In 2003 IMS coaching institute was in the Top 50 Most Trusted Brands List in India. In the same year, the coaching institute was ranked 4th in the education sector in India. IMS is incessantly working towards providing excellent and quality education to its students. It is due to this attitude that many past IMS students had been high scorers in IELTS. The students have also been successful in getting into various overseas universities with the help of IMS coaching institute.

Features
Admission counselling services
Knowledgeable faculty members

The coaching institute has been one of the eminent entities in providing IELTS coaching in Allahabad. They are an expert in providing overseas education services. The motto of the American Institute of English Languages, Allahabad is to urge students to achieve a high IELTS score. A plethora of unconventional methods is devised to aid students with this. Value-based education to students is one of the USP of this coaching institute at Allahabad. For the help of students', audio-visual methods are employed to better their learning practice. This and many other facilities are there at this coaching institute for the benefits of students. The experienced faculty at this institute has been behind the success of many. Hence, American Institute of English Language has become a go-to coaching institute for IELTS preparation in Allahabad.

Features
Library facility for students
Time-saving tips and tricks
Workable schedule of classes
Fill this form and get best deals on "IELTS Coaching classes"
100% genuine institutes aiming to help you ace studies
Get immediate response from the institutes
Compare institutes and pick only the best!
Feel free to choose the institute you like, and rest will be taken care of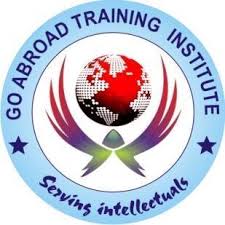 GATI, Allahabad has been working towards providing quality education at no or reasonable cost. They boast of being one of the few coaching institutes with fair and clean working style. There are several immigration companies in Canada with which they have tie-ups. Having sent several students for overseas education they have explicitly become one of the best IELTS coaching institutes in Allahabad. GATI was awarded the "Best Abroad Education Consultant in U.P." in the year 2017. Also, in the year 2018, it was awarded as the "Best IELTS Training Institute of the Year". All the services for IELTS preparation are provided under one roof. GATI offers services such as visa assistance, application forwarding, visit visa, permanent resident etc. The coaching institute has become one stop for all your needs regarding IELTS training in Allahabad.

Features
Comprehensive course module
Both online and offline IELTS preparation
Successful results over the years

GRE Toppers, Allahabad is one of the best abroad consultancy offering services in education in Allahabad. Their mission is to impart quality training for IELTS. The coaching institute has helped numerous students with its admission counselling services as well. They provide a crash course for TOEFL preparation. Students are ready to give their TOEFL attempt within a span of 40-60 days. They almost cover 15 countries with a team of 350 educational consultants. Almost 15000 students of theirs are successfully placed overseas. This inspires GRE toppers coaching institutes to aid more and more students. With such student-centric methodology, no doubt they are the first choice of many. The students are assisted by the coaching institute right from IELTS preparation to final admission. They also provide help with travel and accommodation plans.

Features
Dedicated and experienced faculty
Course material is up to date
Special attention to improvement in English
dedicated query solving sessions
This post was created with our nice and easy submission form. Create your post!
Comment