Best 5 IELTS Coaching Institutes in India
Date : April 9, 2019
India, even after half a century of independence struggles with the uniformity of language. It is a country where language and dialect changes after every couple of hours. In such a case, English in India still remains restricted to higher studies, corporate business, national media, and the upper bureaucracy. It is not a thing of the common man. A weak proficiency in the English language also stands as a barrier in front of students who dream to work or study abroad. As English is a pre-requisite for overseas education, foreign universities have made it mandatory for the students to be proficient in the language. And they test this proficiency by means of IELTS. Let us see what IELTS is and which are the prominent IELTS coaching institutes in India.
IELTS is a premium gateway for the students of India to the diverse world of academic and professional opportunities across the globe. The test is a measure to assess the candidates' English proficiency and ascertain their suitability for working in English-speaking countries. The most reputable universities of the world consider IELTS score before absorbing the candidates into their study programs. Not just the students, but professionals who wish to work overseas are also required to manage a good score in IELTS. Moreover, IELTS is treated as a mandate by the governments of English nations for giving permanent residency to migrants. The test scrutinizes all four aspects of the English language viz. listening, reading, writing, and speaking.
To prepare Indian students for IELTS, many professionals came up with preparatory training institutes in India. These coaching institutes offer academic guidance, cultural understanding and placement assistance to the IELTS aspirants. They work with the aim of enhancing the language skills of the students of India and make them proficient English speakers. Such coaching institutes offer well-designed modules for IELTS preparation. These modules focus on practical learning of the English language and target the weak areas of Indian students. Read on to know more about the characteristic features of such coaching centers. We have compiled a list of the best 5 IELTS coaching institutes in India nurturing the dreams of the young fellowmen.
The British Council holds a numero uno position in the field of IELTS coaching institutes in India. It is the UK's international organization for cultural relations and educational opportunities. British Council has a network of eight libraries and cultural centers in India. The coaching institute offers specialization in a range of projects, one being IELTS preparation. It also provides English language learning and training to the students and teachers of India and conducts skill-based programs and young learner courses. The coaching institute has everything that a student in India requires to ace IELTS. Be it face-to-face courses, preparation material, online lessons or workshops, the British Council offers it all. Besides, students are taught unlimited tips and tricks for best possible IELTS preparation.

Features
Professional support from the trainers.
A wide range of learning resources available.
Variety of support services and resources.
Expertise in English language training.
Close working relationships with national and international organizations.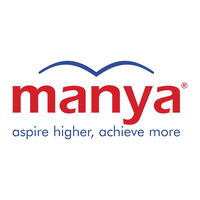 Manya – The Princeton Review is an overseas education services provider and a premier IELTS coaching institute in India. Manya offers a structured and focused IELTS classroom course which is quite popular among the students. The course is crafted on the guidelines of the Cambridge University Press to cater to the needs of IELTS aspirants from India. It covers both academic modules and general training. The dedication, perseverance, and efforts that Manya puts in teaching the students is exemplary. Here, every IELTS student gets access to a proven proprietary framework to optimize his/her candidature.

Features
Unique instructor-led practice sessions.
First-rate teaching by certified trainers.
Weekly practice tests to track students' progress.
An efficient and strategic curriculum.
A range of skill-building exercises.

IELTS preparatory course at Jamboree offers some exceptional training to the students of India. The course comes packed with the 25 years' expertise in the coaching institute. Jamboree offers a customized study plan which comprehensively covers all the four sections of the IELTS. Apart from regular classroom coaching, students also get access to a well-packed library and round the clock academic assistance. At Jamboree, India students get the advantage of studying in a healthy and competitive environment which guarantees a good IELTS score. The coaching institute has helped many Indian students in reaching their dream universities abroad.

Features
A simplified training methodology.
An exhaustive collection of practice tests and mocks.
Unlimited doubt-clearing sessions for the students.
Vocabulary building strategies.
Customized exam guidance.
Fill this form and get best deals on "IELTS Coaching classes"
100% genuine institutes aiming to help you ace studies
Get immediate response from the institutes
Compare institutes and pick only the best!
Feel free to choose the institute you like, and rest will be taken care of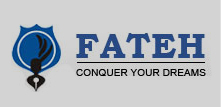 Fateh Education was born as a resource to provide professional guidance in India in the field of overseas education. The coaching was established with a team of experts carrying a wealth of educational and professional experience. Fateh Education is a flagship institute for Indian aspirants preparing for IELTS. The coaching provides an ideal launchpad for students who wish to make it to foreign universities. Through its hard work, learning, service, and honesty, Fateh Education has attained a reputable stature amongst the IELTS coaching institutes in India. It has also been given a three-tier status by the British Council which has added to the prestige of the coaching institute.

Features
A team of expert counselors.
Association with 200+ universities.
Polite and co-operative teachers.
Innovative practices of learning and counseling.
A wide range of support services.

Megamind is an eminent institute of India offering overseas student placement services. It is one of the most sought-after IELTS preparation institutes of the country. The IELTS program offered by Megamind covers all aspects of the test and is exclusively tailored to meet the needs of students seeking overseas education. The coaching institute offers a combination of extensive experience, in-depth knowledge, strong dedication, and exceptional educational training. Here, the students get a solid edge of being guided by experts having international exposure. The core focus of Megamind is to realize the dreams of IELTS aspirants in India and help them reach their desired institutions.

Features
Efficient, authentic and transparent services to the students.
Polishes the skills and aptitude of the students.
Relevant education and career guidance to the students.
Assistance in shortlisting the right universities.
A strong network of alumnus.
This post was created with our nice and easy submission form. Create your post!
Comment