Best 10 IIT JEE Coaching Institutes in Indore
Date : September 19, 2019
Called the Mini-Mumbai of India due to its cosmopolitan and lifestyle resemblance to Mumbai, Indore is an important commercial centre of Madhya Pradesh. It is also the most populous city of Madhya Pradesh. Having the third oldest stock exchange of the country, Indore is named after Indreshwar temple of Indra. Indore is also an educational hub of Central India with two of the most revered institutions i.e. an IIT and IIM being located here and is the first city of India to have this arrangement. Started in 1950 with the very first establishment of IIT, the institutes are now almost in the range of 20 plus all over India. Along with the institutions of national repute, Indore also houses some of the prominent IIT JEE coaching institutes. In this article, we'll be putting some thought into the role played by some of the IIT JEE coaching institutes in Indore.
So what role does an IIT JEE coaching institute play in preparing aspirants? These institutes of guidance can cater to every need of individuals from Indore. The specialised teachers at this IIT JEE coaching institutes in Indore have long been making efforts to fulfil the dreams of many students. Many who give IIT JEE have to prepare for board exams as well. Thus, IIT JEE coaching institutes in Indore can help in this matter by preparing a study plan suitable for performing exceptionally in both the exams.
Every year lakhs of students take IIT JEE to fulfil their dream of becoming an engineer. There are two levels in the IIT JEE exam. First being the IIT JEE Mains which consists of three papers namely Physics, Chemistry and Mathematics. This is followed by an IIT JEE Advanced paper which is a bit tough.
Indore has produced several successful IIT JEE stories over the years. Anand Bhoraskar, Pranjal Khare, Anmol Arora are some of the names which have brought laurels to the city. Most of them have contributed their success to hard work, self-believe and mentors.
Talking about mentors, one can either have some close relative who has already traded on the path of preparation for IIT JEE or an expert guide who has shown the way forward to several IIT JEE enthusiasts. These expert guides are mostly found in coaching institutes where they train and prepare students on how to beat the competition. The city of Indore also houses some of the prominent IIT JEE coaching institutes as well. Hence, to help you in selecting an option among the champions we have come up with a list of best 5 IIT JEE coaching institutes in Indore.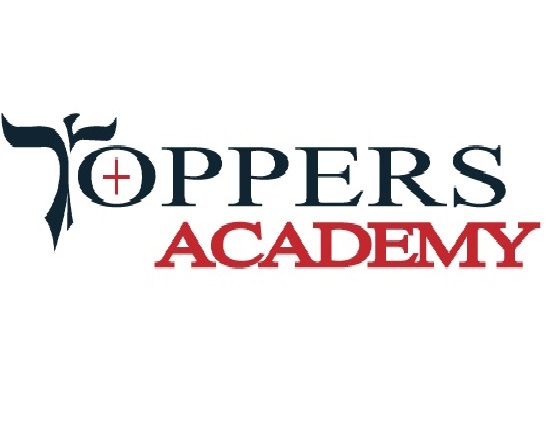 Toppers Academy is the most preferred online training platform for the preparation of top medical entrance examinations to fulfill the needs of expansive aspirants willing to set a career in the medical field. Toppers Academy provides standard education for the NEET, IIT-JEE exam domains in India. Being former coaching established 20 years ago with a sole competence to bring the world's best doctors who will be curing patients with proficient expertise skills.Aspirants looking to get through top medical colleges in India must acquire knowledge and training from the best coaching i.e. Toppers Academy to crack the top medical exams like NEET, IIT-JEE, etc. It has been live now due to covid-19 pandemic situation bringing up the change to match the latest trends of education so far. Medical is considered to be the most esteemed domain operated by the masterful people in the world. The Uniqueness of this coaching is to Motivate students, channelize them to stand out in the crowd.

Features
Small batches of 30-35 students for personalized attention
Definitions of key-concepts on a mouse-over
Regular Tests for evaluation of students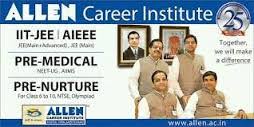 ALLEN coaching was established in 1988 by Shri Rajesh Mahesh Wari who began with only eight candidates. It was the only coaching institutes of its time which gave instructing for all science subjects under one rooftop. Since then, new heights of success are being scaled year after year. In 2016, ALLEN coaching, Indore broke it's very own staggering records of earlier year results by turning into the first ever coaching institute of the nation to deliver All India Ranks 1,2,3 in JEE Advanced. ALLEN, Indore has grown up to a huge gathering of 8050+ individuals as on date, with the trust of more than 10 + lac students since 1988. The trust that ALLEN, Indore has established is due to its reputation for providing value-based education. With a diverse pool of faculty and up to date study material, this ALLEN has become one of the prominent IIT JEE coaching institutes in Indore.

Features
Emphasis on conceptual learning
Dedicated R & D team for designing courseware
KVPY, OLYMPIAD workshops organised
Conduction of tests periodically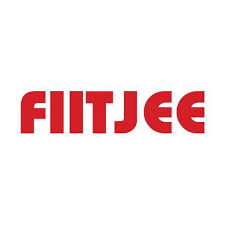 FIITJEE coaching, Indore centre was set up in the year 2008 with a mission to give an ideal stage to IIT JEE aspirants. FIITJEE wound up being outstanding instantly among the IIT JEE coaching institutes in Indore. As is clear by their astounding year on year results in IIT JEE, FIITJEE coaching, Indore centres on giving quality scholarly administrations to candidates. Discussing educators at FIITJEE Indore, they are without a doubt one of the champions among their fraternity in the city. The faculty guarantees that the IIT JEE candidates of Indore get the best examination material with latest changes. FIITJEE, Indore prepares its students not only for academic excellence but also lends a hand in grooming their overall personality. This develops them into leaders of tomorrow. Presently this IIT JEE coaching institute has four centres in Indore at Vijay Nagar, Palasia, Annapurna and Mhow.

Features
Course module designed to be student-centric
Teachers themselves having qualified from IITs
Regularly held query solving sessions
Catalyser coaching, Indore began working with some excited specialists and only 3 students in their first batch. Today this IIT JEE coaching institute in Indore has extended its services nationwide. The IIT JEE coaching institute at Indore attempts to have any sort of impact in the way IIT JEE hopefuls think and approach issues. Catalyser coaching is incredibly engaged towards IIT JEE aspirants of Indore and makes effective strategy keeping in mind student's best interest. Catalyser coaching, Indore's impeccable results are a testimony of their dedication, hard work and sincerity. The consistent results have taken this IIT JEE coaching institute in Indore to its present glory. They inspire and spur IIT JEE aspirants on a way of uber achievement. The IIT JEE aspirants at this coaching institute in Indore are educated to apply ideas learned in class to arrive at answers for various issues in assorted ways.

Features
Routinely held motivational programs
Co-scholarly conditions for a favourable learning
Complete inclusion of a schedule
Attempted and tried teaching philosophy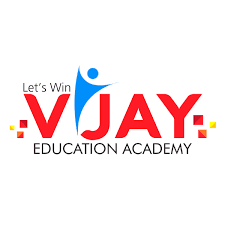 At Vijay Education Academy, Indore the motto is customized care to every single IIT JEE aspirant during the whole scholarly program. The faculty at this IIT JEE coaching institute in Indore gives top priority on clearing essentials. The inventive study material is regularly updated keeping in mind the past year IIT JEE trends. All study halls at Vijay Education Academy, Indore have a state-of-the-art infrastructure containing air conditioners and satisfactory lighting for legitimate vision. This IIT JEE coaching institute in Indore has an arrangement of a library with every single most recent competitive book. Study plans for tests calendar and even parent-teacher gatherings are arranged from time to time. Right from course scheduling to everyday administration, student administration and study research are done effectively and in a systematic manner at this IIT JEE coaching institute in Indore. Vijay Education Academy, Indore tries to convey skilled and quality education to accomplish development and accomplishment for IIT JEE aspirants.

Features
Planned academic management
Performance analysis on a regular basis
Syllabus comprehensively covered
Courseware designed keeping in mind the latest trends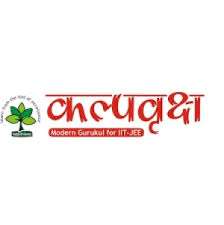 Kalpavriksha coaching gladly terms itself as the cutting edge gurukul for IIT JEE coaching in Indore. The coaching institute in Indore is devoted to each IIT JEE aspirants and works to enable them to remain over the pinnacle. With the teachers having mastery in their individual domains, Kalpavriksha coaching believes in pushing IIT JEE aspirants of Indore off their limits to better their future. The coaching institute in Indore carefully prepares updated courseware for ensuring a candidate's fantastic progress under all conditions. Their experienced faculty causes IIT JEE aspirants to pick up learning and instils in them a feeling of self-conviction and an abnormal state of certainty, which is basically required to qualify IIT JEE. The coaching institute in Indore also strives for enhancing each students' point of view which eventually leads to their self-development.

Features
Regularly held quizzes and sectional tests
Dedicated query solving sessions
Special attention on concept building
Fill this form and get best deals on "IIT-JEE (Main / Advanced) Coaching classes"
100% genuine institutes aiming to help you ace studies
Get immediate response from the institutes
Compare institutes and pick only the best!
Feel free to choose the institute you like, and rest will be taken care of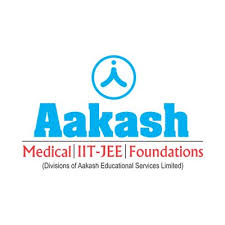 Aakash coaching, Bhopal aims to provide its students with best in class infrastructure and facility. For comfortable learning, AC classrooms are provided to IIT JEE aspirants. Also, every classroom is spacious and well-lit. Also, interactive classroom boards are known as "Agile boards" are provided at this IIT JEE coaching institute in Indore. These "Agile Boards" at Aakash coaching, Indore allows students to study smartly and retain concepts for a long time. Provision of the library is there where a wide range of books related to IIT JEE at Aakash coaching, Indore. Periodic tests, regular performance assessments alongside strict discipline are some other features at this IIT-JEE coaching institute in Indore. The feature of iTutor Lab which enables students to pose queries and catch up on missing lectures makes Aakash coaching one of the prominent IIT JEE coaching institutes in Indore.

Features
Strict vigilance observed at this coaching institute in Indore
Meticulous study material
Monthly performance report

Swastik Tutorials coaching, Indore believes in providing students with a vibrant and healthy academic environment to promote learning. The aim of this IIT JEE coaching institute in Indore is to support all around development of aspirants i.e., physical, intellectual, emotional, psychic and spiritual. All the energy of Swastik Tutorials coaching is directed towards making IIT JEE aspirants realise their objective. There is a bond of amiability between teachers and students. Constant and sincere efforts are made towards the incorporation of value-oriented education at this IIT JEE coaching institute in Indore. To ensure personalized attention to IIT JEE aspirants Swastik Tutorials coaching in Indore have developed a mentored learning programme. Under this programme teachers are allotted as mentors to each aspirant and mentoring feedback is regularly given at this IIT JEE coaching institute in Indore. With the talent and dedication of one of the best teachers, Swastik Tutorials coaching has garnered a good reputation among the well-known IIT JEE coaching institutes in Indore.

Features
Good track of IIT JEE results
Regular assignment for improving concepts
Relevant and original academic material
A positive and encouraging academic environment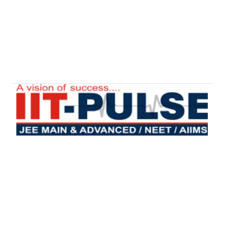 IIT-Pulse coaching, Indore has been instrumental in setting up updated courseware for IIT JEE over the years. With profoundly experienced faculty, IIT-Pulse has become one of the renowned IIT JEE coaching institutes in Indore. The programs at this IIT JEE coaching institute are designed in such a manner as to bring out the best in students in terms of both intellectual growth and quality of selections. The ethical and honest approach as followed by IIT-Pulse, Indore makes it a prominent choice for IIT JEE aspirants in the city. With a clear understanding of the competitive environment, this IIT JEE coaching institute in Indore strives to provide aspirants with academic material full of quality. To enhance overall learning experience continuous efforts are made to develop newer teaching methodologies. Passionate teachers who have a deep desire to produce outstanding results is one of the key values of IIT-Pulse, Indore.

Features
Performance report on a regular basis
Attendance monitoring on a daily basis
Study material exhaustively designed
Efforts to make concepts crystal clear

Ramanujan Academy, Indore's highly innovative and meticulous approach along with their self-developed tips and tricks make IIT JEE aspirants be exam ready. Their vision is to provide proper guidance and support to students at every stage of IIT JEE preparation. Ramanujan Academy prides itself of being one of the prominent coaching institutes for IIT JEE preparation in Indore. The highly trained and supportive staff of this IIT JEE coaching institute in Indore helps students in every way to achieve their dream. Ramanujan Academy, Indore strives hard to improve the language, expression and knowledge of the IIT JEE aspirants. At this IIT JEE coaching institute in Indore, you will find every instrument at your disposal to excel IIT JEE along with the perfect guidance. Ramanujan Academy, Kochi's motto is to make a person not only knowledgeable but also devoted towards his or her society.

Features
Study material developed under the guidance of subject experts
Timely doubt clarification sessions
Exclusively designed IIT JEE mock tests
Fees on the inexpensive side
Best Solution coaching is one of the frontiers in providing guidance for IIT JEE in Indore, since 2010. A focused and determined environment is there. With a determined and focussed academic environment at this IIT JEE coaching institute in Indore, an aspirant is prepared for the future. Helping students in understanding their full potential and hence in the process fulfilling their dreams and aspirations, Best Solution coaching, Kochi has been an anchor in scripting many successful IIT JEE stories. A systematic and practice-based methodology is followed with regular mock test system at this IIT JEE coaching institute in Indore. The subject experts at Best Solution coaching, Indore are such that they care for the needs of the aspirants and would go any length to solve their doubts. With a firm belief that the right amount of input is required for best output, Best Solution has become well-known among the best IIT JEE coaching institutes in Indore.

Features
Satisfaction survey periodically conducted
Doubt sessions on a more personal level
Books and references from 24/7 library
Weekly, monthly and quarterly tests
This post was created with our nice and easy submission form. Create your post!
Comment