Best 10 IIT JEE Coaching Institutes in Kochi
Date : July 18, 2019
Kochi (Cochin), known as the Queen of the Arabian Sea is the second largest city of Kerala. The city is also one of the most populous districts of Kerala. Classified as a tier-2 city, Kochi has since long been important sea trade centre. Known as the industrial and financial capital of Kerala, Kochi has one of the highest GDP in the state. Many engineering colleges are also located in Kochi such as Model Engineering College, Rajagiri School of Engineering & Technology etc. The various IIT JEE coaching institutes in Kochi further add to its charm of being one of the most important educational hubs of Kerala. Students from Kochi prepare for IIT JEE each year to secure admission to top engineering colleges of India. Various reputed IIT JEE coaching institutes guide the aspirants. We will be shedding some light on some of these important IIT JEE coaching institutes in Kochi.
Coaching Institutes in Kochi have an important role to play in charting a path for IIT JEE. These coaching institutes can cater to every need of individuals from Kochi. Moreover, these IIT JEE coaching institutes in Kochi have specialised teachers for each and every subject required to be studied for IIT JEE. Many who give IIT JEE are side by side studying for board exams as well. Thus, IIT JEE coaching institutes in Kochi can help such students can chalk out a study plan suitable for performing exceptionally in both the exams.
So what is IIT JEE all about? Qualifying IIT JEE gives a passage to the best engineering institutes in India i.e., IITs. IIT JEE consists of two levels: Main and Advanced. While IIT JEE Main is led by CBSE, IIT JEE Advanced is led by one of the seven zonal IITs under the direction of Joint Admission Board (JAB).
Kochi has produced sparkling results in IIT JEE in recent times. Last year close to 500 students made it to the top 10,000 ranks in IIT JEE Advanced. Atul Antony Zachariahs, Mohan Nandan Kumar, Dhananjay R Varma, Rohit Rajeev are some of the IIT JEE qualifiers who bought laurels to the city. Many of them have joined on or the other IIT JEE coaching institutes in Kochi.
Since the success rate of IIT JEE is only 0.7 per cent the role of IIT JEE coaching institutes becomes more important. Going by the statistics of 2014, almost 13.6 lakh students sat for the exam and only 9734 would qualify. Thus, a sound preparation strategy is needed to crack one of the toughest exams in the world. Coaching institutes in Kochi play a crucial role in providing that necessary push for clearing IIT JEE. The rightful direction provided by these coaching institutes combined along with the persistence and hard work of a student is sure to transform into a successful IIT JEE story. Hence, let us check out some of these best 10 IIT JEE coaching institutes in Kochi.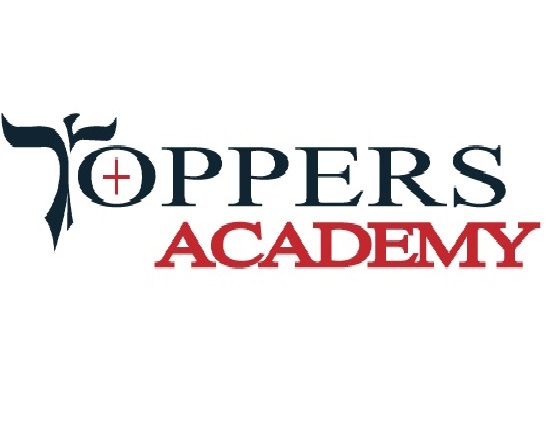 Toppers Academy is the most preferred online training platform for the preparation of top medical entrance examinations to fulfill the needs of expansive aspirants willing to set a career in the medical field. Toppers Academy provides standard education for the NEET, IIT-JEE exam domains in India. Being former coaching established 20 years ago with a sole competence to bring the world's best doctors who will be curing patients with proficient expertise skills.Aspirants looking to get through top medical colleges in India must acquire knowledge and training from the best coaching i.e. Toppers Academy to crack the top medical exams like NEET, IIT-JEE, etc. It has been live now due to covid-19 pandemic situation bringing up the change to match the latest trends of education so far. Medical is considered to be the most esteemed domain operated by the masterful people in the world. The Uniqueness of this coaching is to Motivate students, channelize them to stand out in the crowd.

Features
Small batches of 30-35 students for personalized attention
Definitions of key-concepts on a mouse-over
Regular Tests for evaluation of students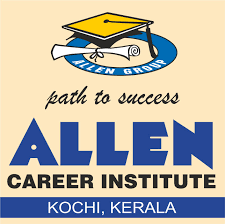 ALLEN Institute coaching began instructing on Apr 18, 1988, under the guidance of Shri Rajesh Maheshwari with just 8 students. From that point forward, it has been breaking its very own records by being an exceptional coaching institute in Kochi. ALLEN Institute coaching, Kochi's uniqueness can be depicted by the way that it gives training of all science subjects under one roof. The faculty at this coaching institute in Kochi trains IIT JEE carefully with the goal that they exceed above and well than their competitors. The absence of a proper guide systematized training and shortage of assistance in giving the right direction is one of the significant obstruction for IIT JEE aspirants and this where ALLEN Institute coaching, Kochi steps in. Allen Institute coaching at Kochi focuses on providing the right guidance and preparing IIT JEE aspirants in a meticulous fashion so that students not only prosper in the IIT JEE but in their life as well.

Features
Emphasis on the sharpening of analytical skills
R&D team for tracking changes in the exam pattern
Workshops for KVPY, OLYMPIAD are organised
Intelligent test system with periodic tests conducted
Aakash Institute began imparting educational services for IIT JEE in the year 2007 and since then has never looked back. The IIT JEE coaching institute in Kochi from that point onwards has been helping aspirants to achieve high ranks. Aakash Institute has one of the best engineering faculty in Kochi combined with magnificent courseware for IIT JEE. And what to say about results. With a figure of 6,812 of its students qualified in IIT JEE Main, Aakash Institute has built a prominent reputation among the best IIT JEE coaching institutes in Kochi. Faculty at this coaching institute are authorities in their separate fields and give individual attention to every aspirant. The study material given by the Aakash Institute, Kochi is updated all the time keeping in mind the most recent patterns. Intermittent tests guarantee that students are able to put to test what they learn in the class.

Features
"Success magnet" and "Success achievers" question bank
I-tutor lab facility available 24/7
Regularly updated courseware
Periodic tests held for regular assessment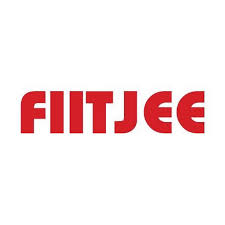 Set up in 1992, FIITJEE coaching began as a discussion forum for IIT JEE aspirants. The IIT JEE coaching institute has seen a whopping 7,263 selections for IIT JEE Main and 5,674 for IIT JEE Advanced till date. This has made them one of the prominent IIT JEE coaching institutes in Kochi. FIITJEE coaching, Kochi has a Fortunate 40 program where it enables monetarily denied youngsters to achieve their fantasy of clearing IIT JEE. The program is one of a kind for deprived children of society and is devoted to their prosperity. Today, FIITJEE coaching, Kochi stands as an embodiment of achievement. This could be accomplished just by prudence of the incredible academic approach that FIITJEE coaching, Kochi has advanced, created and actualized throughout the years. The IIT JEE coaching institute in Kochi has a mission to give wholesome school education to students through FIITJEE coaching's Integrated School Programs like UDAYA Plus, SUPREME and PINNACLE so that there was no requirement for an instructing outside of the school system.

Features
Quizzes, tutorials and query solving sessions
CLIP or Class Learning Improvement Program
REP or Rank Enhancement Program
AITS or All India Test Series

Since its commencement in 1984, the Brilliant Study Center coaching at Kochi has been scaling statures of magnificence proved by the spangles of greatness conferred upon it consistently. Presently the coaching institute is one of the best among the prominent IIT JEE coaching institutes in Kochi. Brilliant Study Center coaching, Kochi is credited with a proven track record of high IIT JEE rankers. Faculty at this coaching institute in Kochi is its genuine resources. They are the masters in their separate subjects and give singular attention to students while teaching. The examination material which is furnished to IIT JEE aspirants at this coaching institute in Kochi has been created with appropriate research and is consistently updated. Brilliant Study Centre coaching, Kochi has established a good repute with many of its students among the top rankers IIT JEE.

Features
Thoroughly researched study material
Innovative techniques to handle typical concepts
Query solving sessions on a regular basis
State of the art infrastructure

ARISE coaching is an exceptionally helpful and student-friendly platform giving IIT JEE training in Kochi. The IIT JEE coaching institute in Kochi has a pool of some superb teachers who are themselves from India's top institutes such as IIT who left their rewarding career to seek after their enthusiasm for teaching. Their experience as educators and engineers empower them to give inside and outside subject information to IIT JEE aspirants. ARISE coaching, Kochi not only imparts quality educational services but also provide plentiful information about different career paths for an engineering professional. With advanced and dynamic classrooms and 3-D teaching facilities, aspirants not only learn but also feel science at this IIT JEE coaching institute in Kochi. At ARISE coaching, Kochi, the focus is around clarifying the science subjects from a historical point of view which empowers IIT JEE aspirants to think towards the of scientific laws. This helps in brushing up a student's imaginative skills and innovative knowledge which is required for IIT JEE.

Features
Check on progress through regular analysis
Flexible scheduling of courses
A wide range of academic programmes
One of the highest success rate in Kochi
Fill this form and get best deals on "IIT-JEE (Main / Advanced) Coaching classes"
100% genuine institutes aiming to help you ace studies
Get immediate response from the institutes
Compare institutes and pick only the best!
Feel free to choose the institute you like, and rest will be taken care of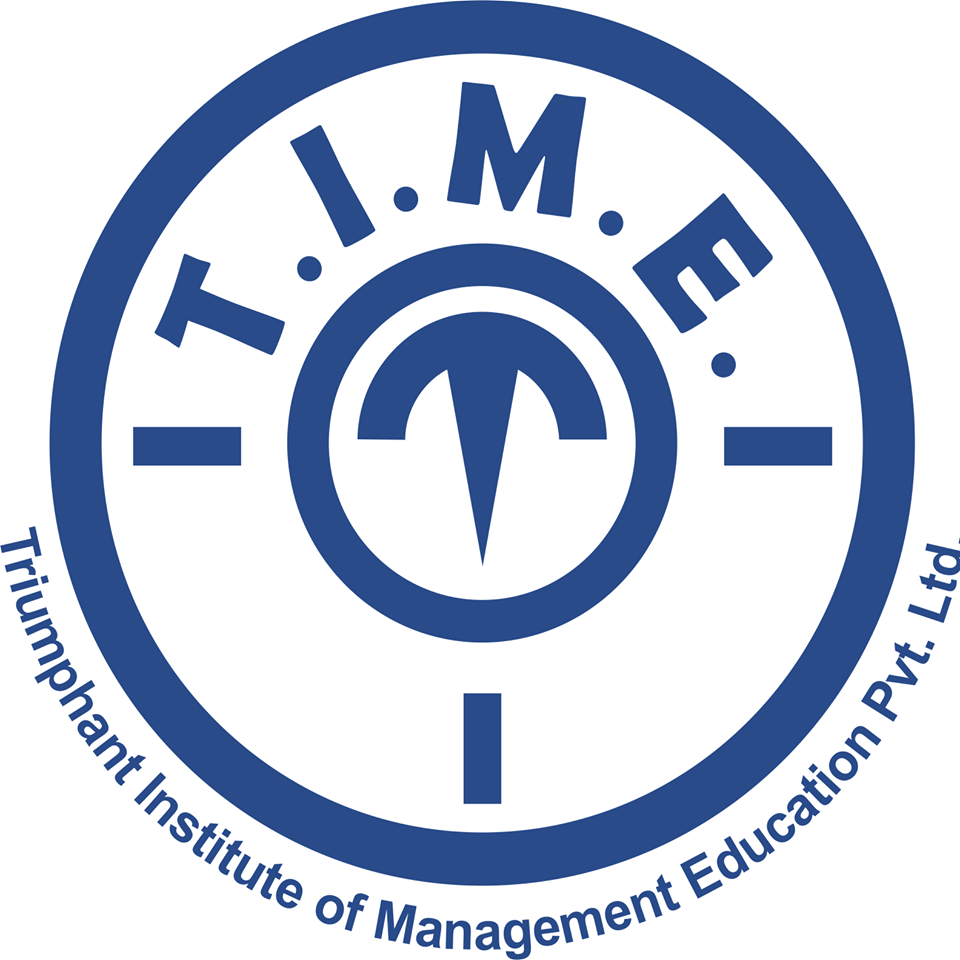 TIME coaching or Triumphant Institute of Management Studies was established in the year 1992. From that point forward it has developed colossally with a system of 246 centres everywhere throughout the nation and has a repute of being one the best IIT JEE coaching institutes in Kochi. The coaching institute in Kochi has a foundation as well as repeaters course for IIT JEE. The vast majority of the teachers at this IIT JEE coaching institutes in Kochi are from IITs and IIMs. They ensure that IIT JEE aspirants hailing from Kochi have a good preparation strategy and thus after each class topic wise handouts are given. TIME coaching, Kochi's site is in itself exhaustive for preparation as different sectional and full-length tests are accessible on it. Doubt removal sessions are conducted weekly at this IIT JEE coaching institute in Kochi which also serves as a platform for individual interaction between students and teachers.

Features
The facility of correspondence course also available
Quality academic material developed after inputs from experts
Guidance centric seminars and workshops
JEE test series exclusively designed for IIT-JEE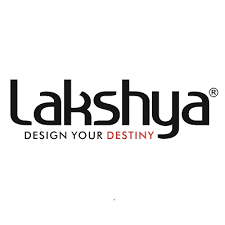 Lakshya coaching, Kochi has earned a great reputation as a powerful institution as well as a close advisor to the aspiring IIT JEE candidates. Availability of all the courses on a single platform makes Lakshya coaching, Kochi a single point destination for all IIT JEE aspirants. The management is devoted to appointing the leading trainers as faculties from various parts of India for each subject and as a result, this IIT JEE coaching institute in Kochi has produced exemplary ranks in IIT JEE. The IIT JEE repeater coaching course provided by Lakshya coaching, Kochi is made specifically for students who are reattempting the IIT JEE entrance exams. The course, rigorous in nature as most students are directed towards regular practice sessions. Periodic tests and mock exams conducted at this IIT JEE coaching institute in Kochi help build confidence and helps to familiarise with the pattern of IIT JEE. Lakshya coaching, Kochi also helps students to identify their weakness and allows them to overcome them. Special query solving sessions are also held to clear any doubts the students may have at Laskshya coaching, Kochi.

Features
Actively involved with students in strategic decision making
Proper tracking of study routine with their unique modules system
Horning of soft skills like leadership, corporate behaviour etc.
Accommodation and transportation facility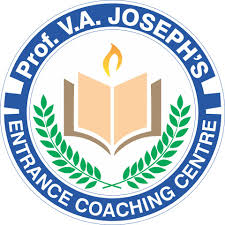 Following a profitable 31 years of teaching at Sacred Heart College, Thevara, Kochi, Prof. V A Joseph left the organization as Head of the Department of Chemistry. Having submitted his life to the spreading of learning, he officially settled Prof. V. A. Joseph's Entrance Coaching Center at Edappally Toll in Kochi in 1997. From that point forward the coaching institute has turned out to be a standout amongst the best IIT JEE coaching institutes in Kochi. Prof. V.A. Joseph Entrance Coaching Center, Kochi gives best and experienced instructors. The study halls are structured having a standout amongst the top tier framework. The IIT JEE students at this coaching institute in Kochi are at the pinnacle of their preparation. The point of Prof. V.A. Joseph's Entrance Coaching Center, Kochi is to guarantee a splendid and fruitful success rate of IIT JEE aspirants.

Features
Personal tutors available for Maths, Physics and Chemistry
Scrutiny of results after each and every test
The fee structure is on the inexpensive side
Atmosphere amicable for studies at the IIT JEE coaching institute in Kochi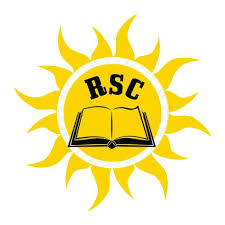 Radiant Study Centre coaching, Kochi believes that each and every individual has the zeal to learn and achieve within himself. With having helped many to achieve their dream of qualifying IIT JEE, Radiant Study Centre coaching is counted amongst the best IIT JEE coaching institutes in Kochi. Having a talented faculty at its disposal, Radiant Study Centre coaching provides a state of the art infrastructure when compared to other IIT JEE coaching institutes in Kochi. There is a uniqueness in their teaching methodology in which complex concepts are made easier for IIT JEE aspirants by using real-life examples. Along with intensive learning and quality education, classes for personality development and foreign languages are also held at Radiant Study Centre coaching, Kochi.

Features
Strict discipline maintained when it comes to academics
Each and every test taker is given personalized inputs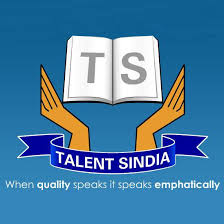 Founded in 1999 by Shri C Nandakumar, Talent Sindia coaching, Kochi has centred its focus on preparing students for IIT JEE aspirants. The coaching institute in Kochi has a motto that with a competent strategic approach, success can be achieved and sustained. With a singular focus on nurturing talent, interactive classroom programmes and special problem-solving techniques are tutored to IIT JEE aspirants at this coaching institute in Kochi. Hence, as a result, IIT JEE aspirants of Kochi have clarity on concepts rather than rote learning. There are various types of courses for IIT JEE preparation at this coaching institute in Kochi depending upon when an aspirant wants to start. There is a Primer Course, those who want to start preparing right after class 10th. There is Foundation Course for those who want to start preparation in Kochi right after Class 12th.

Features
Development of analytical skills
Weekly tutorials and worksheets
Group learning methodology
Mock test for IIT JEE Advanced and Mains
This post was created with our nice and easy submission form. Create your post!
Comment