From visiting a library to issue books as the exams approached to downloading learning apps for the same, the accessibility of information has widened. Gathering information, which was once a cumbersome task has now upgraded to become available with a few clicks. The advancement of Technology has compressed and enumerated the same information and presented it to us in a non-jacketed form. The ways in which one can get educated in the 21st century is inclusive of various learning apps. Today, students have access to numerous specially designed learning apps for a good learning experience.
Learning Apps: A guiding light
Having realized that a human brain memorizes visuals better than parrot learning, some ignited minds came up with the concept of learning apps. They harnessed the available sources and formulated them into learning apps. These learning apps have successfully opened the floodgates of information for students of all age groups and classes. But the most benefitted group of students is from Kindergarten to class 12. This section of students has received a lot of learning app options for their exam preparation.

Why do we need learning apps at all?
Today, all the relevant information, which was once as discreet as a NASA document, is now enlisted for students by these learning apps. Students are free to download these learning apps in order to gain access to what each of them has in store. Here, we will scrutinize the advantages of these learning apps. We will bring to you the facts that will shatter the myths that parents have towards online education.
The reliability of learning apps: A Reality Check
The paranoia of technology being reliable for studies is what makes parents take a step back from downloading a learning app. But, learning apps have proven to be of great help if utilized in a desirable manner. Learning apps open the gates of a completely deranged and informative world.
Learning apps: What they do for us
These apps serve as a resource of vast knowledge in a comprehensive and tabulated form. On the other hand, one would find various articles for the same topic and each of them would be just as informative. This makes it difficult for students to pick their source of knowledge. To help in overcoming this problem, the learning apps come with specially designed notes that provide students with the best study material. And the best part about these learning apps is, they are accessible on a tablet and phone which just makes things easier for the students.
Top 10 learning apps and what makes them stand out
Cataloged here are best 10 learning apps which try to deliver the best study material for students from Kindergarten to Class 12 –
Facilitating the studies for students in middle school to many entrance exams is a learning app named Vedantu. With the tag line of "Entire School in Pocket", Vedantu has become one of the go-to learning apps for students. The feature of "Ask Doubt" helps the students to directly present their queries before the talented faculty at Vedantu. The doubt clarification facility is accessible 24*7 which makes this learning app even more desirable.
The difficult concepts are simplified for the easy comprehension of students. The students are provided help for their homework assignments, sample papers to practice and video lectures to be able to study in a better manner. A remarkable feature of this learning app, Vedantu, is its all-India mock test series. Each test of this series, upon completion, offers you a complete insight into your performance and ranks your score against the others across the nation.
Although there is a high-scale involvement of infographics yet, after a certain point of time, students tend to get bored with the content they see online. Extramarks, the learning app claims that there will be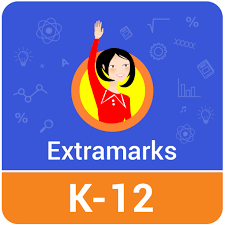 no dull moment while studying with them. Their student-focused teaching modules have been designed with the help of highly-qualified and well-trained animators. A team of special educators also works tirelessly to bring to you the content that is comprehensible for all.
Extramarks is one of the most favored learning apps as it provides guidance for all the subjects taught to students in the CBSE and ICSE schools. Computer languages are also trained at Extramarks, which helps students to boost up their percentage. This learning app helps the students to learn in 3 ways namely – Concept Learning, Detailed Learning, and Quick Learning. Each of these programs is regularly improvised upon keeping in mind the changes by the board of affiliation.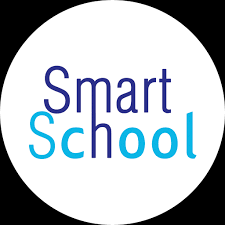 A believer of the fact that students can learn while at play, is a learning app by the name of SmartSchool. On this learning app, one can gain access to numerous interactive games and quizzes that lead to the all-round development of the students. A well-formulated test series is also at the exposure of the students. They may appear for tests and obtain a thoroughly evaluated answer sheet. A team of experts at this learning app works tirelessly to make sure that the study material is student-focused.
This user-friendly learning app helps the students to self-learn concepts due to which every concept is retained for a long span of time. The study material is devised with strict adherence to the guidelines by the recognized boards for each of the classes. Once downloaded, this learning app will be your partner on your journey towards success and remarkable scores.
Aiding for more than 800 learning courses is EduRev a remarkable learning app. From class 6 to class 12 and from entrance exams to language learning programs, EduRev has it all. It also provides guidance for exams like IAS, NEET, UGC NET, RRB and many such government exams. As for the school-level exams, it educates students from 6 to class 12 for all the streams and all the recognized boards.
Learning videos and worksheets for the same are also available for all the classes. There are various entrance exams that are covered by this learning app. There are separate learning apps for each of these entrances and school-level exams. You can download the app that suits you and the rest will surely be taken care off by EduRev. This learning app also takes good care of your doubts and confusions. The doubts are addressed by a panel of experienced teachers and presented before the students in an organized manner.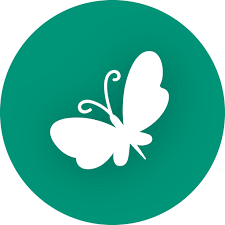 Synonymous with success in school-level studies is Meritnation, brilliant learning app. Used by more than1.5 crore school going children, it is evidently popular amongst the students. This highly-favorable learning app is well-equipped with modified notes, test series and brainstorming quizzes. Students from both ICSE and CBSE backgrounds are catered to at Meritnation. There are easily comprehensible NCERT solutions available at just one click.
Solutions to questions of reference books like R.D. Sharma and R.S. Aggarwal which are generally used by children are available on this learning app. What makes Meritnation one of the most desirable amongst the other learning apps is its user-friendliness. More than 14000 videos are at the disposal of the students to grasp knowledge. Along with the annual exams, Olympiads are also aided at Meritnation. In fact, students who are aspiring to appear for IIT-JEE, NEET, NDA, and BBA may feel free to log in and learn with the best study material.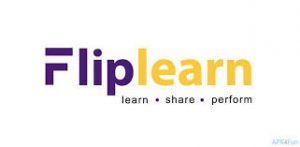 With a database of 3200+ schools across the nation, Flip Learn is a learning app with some unique features. The content on this learning app is formulated, designed and presented to you by teachers of various schools themselves. Parents, students, and teachers are also brought on the same platform at Flip Learn. They may communicate and converse about the students' weaknesses and strengths.
The study material for NEET, NTSE, IIT-JEE and all the school-level exams at this learning app, is presented for better understanding in the form of 2D and 3D animated videos. The quizzes which students may take to enhance their General Knowledge are also prepared in a gamified manner by a special team of designers. An added provision for the parents and schools in the online fee payment option at Flip Learn. Flip Learn, prominent learning app also enables the online ordering of books and checking the students' attendance.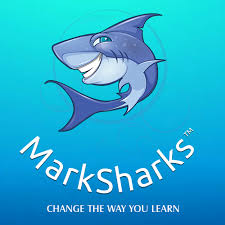 Featuring the study material for Mathematics and Science for classes 7 to 12 is a top-ranked series of learning apps by the name of MarkSharks. Here, students of the CBSE board are catered to by a series of 3D modules, interactive exercises, and virtual experiments. A very old methodology of testing one's preparation has been solving the last year exam papers. But not always can the students afford to do so, hence, previous year papers are also provided along with their solutions so that students can learn better.
Topics ranging from factorization to differentiation are covered proficiently by the tutors at MarkSharks, great learning app. Upon downloading this learning app, students are into well-skilled hands which term it as their duty to deliver the best services. The proficient team works to make sure that all the doubts of the students must be addressed as soon as possible. This makes MarkSharks one of the most downloaded learning apps.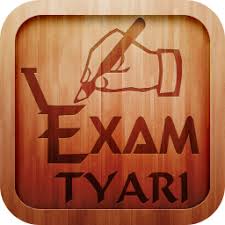 To prove of help to students of CBSE classes straight from class 1 to class 12, a learning app by the name of ExamTyari was launched. This learning app also offers free of cost mock test to the students. They may access the vast plethora of videos and test series designed to yield remarkable results. This plethora comprises NTSE and CBSE mock series. There are also some well-designed sample papers which students shall attain and solve to be graded. The automated setup of this learning app checks each test appeared by the candidate and after the completion of the test presents a detailed analysis of their performance.
There are detailed and comprehensive notes to enable better learning and revision. An attractive section at ExamTyari is for important questions. Here the most apprehended questions are featured along with their solutions. An important factor in ranking ExamTyari amongst the best learning apps is the two-way traffic on its doubt address window. Each query regardless of it being small or big is addressed to in a proficient manner and at high preference.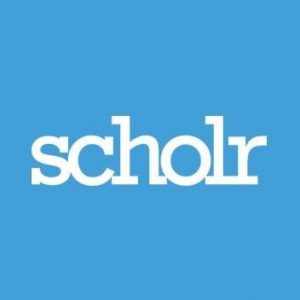 A hurdle in online education is the complexity of problems that are required to be addressed. Students often tend to avoid the tedious task of uploading the entire question and in this manner, their queries remain unattended. In order to remove this hurdle, Scholar has come up with a solution. This learning app enables the students to upload the photographs of their queries. In this manner, the confusion of the validity and accuracy of the question is also resolved.
This learning app has made it possible for students to address their queries without miscommunication. It has served as a major factor in making Scholars a desirable learning app. Subjects like Mathematics, Physics, Chemistry, Biology, and History are taught at Scholars. It offers useful insights to the students' performance and how it can be worked upon. This learning app can be accessed 24*7 online and is completely free of cost.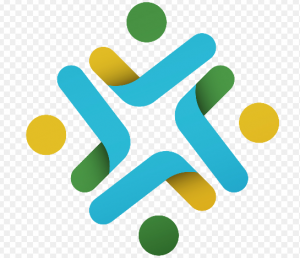 With a one on one teaching methodology, Hyagriva is a unique learning app. It was built by a team of professionals to enable features like digital assignments and Google classrooms. Google classrooms are used for live learning. The students can utilize chat boxes for doubt redressal. The feature of digital assignments helps the students to submit their assignments online for evaluation. They may do so in the form of a document, PDF or a scanned file.
The quality notes provided at this learning app are thoroughly cross-checked and proofread to make sure that the students must get only the best material. This practice at Hyagriva has made it ranks amongst the best learning apps. The needs of students are well-understood and addressed by Hyagriva. Teaching at Hyagriva is termed as passion which makes them deliver quality content.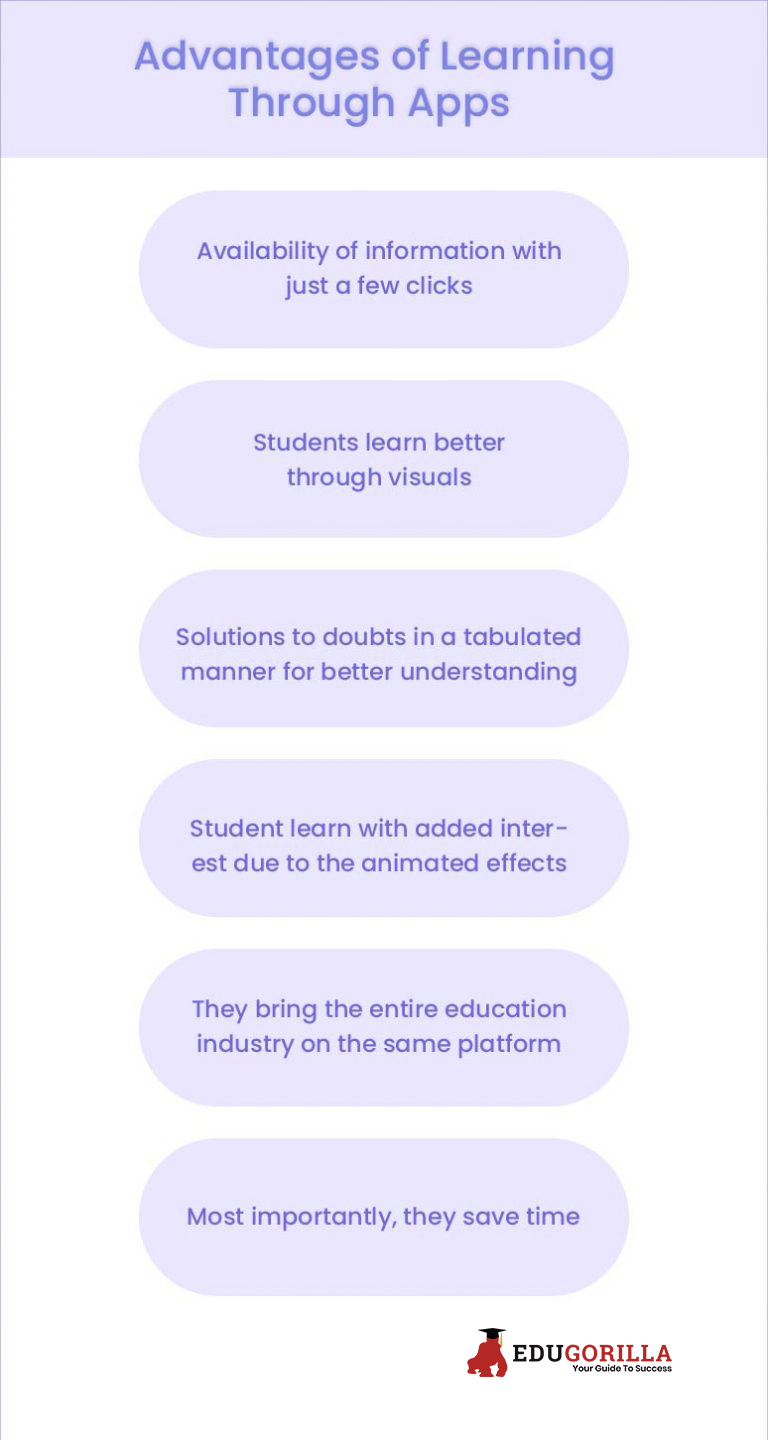 Conclusion – School-level exams are highly-competitive and difficult to ace. To make sure the students make the most out of them these learning apps have been designed in a user-friendly and student-focused manner. We hope this list of learning apps is of help to you. All the best!
Frequently Asked Questions (FAQ's) about Learning Apps
1. Why are learning apps required at all?
Ans. All the relevant information, which was once was unapproachable, is now enlisted for students by these learning apps. Students are free to download these learning apps and learn at their pace.
2. Are learning apps available for students in the Kindergarten?
Ans. Oh yes! Various apps are available for students in the Kindergarten. They may be downloaded by the parents and the students may learn while they are at play.
3. Are there any special learning apps for students with special needs in the market?
Ans. SEN or Special Education Apps have been developed for extra care. These learning apps help students to learn in a better and easier manner. These special learning apps are made according to the needs of various special children.
4. Can learning apps work without internet?
Ans. Some learning apps may work without internet while most of them require a network connection. If a student has a good network connection and touchscreen phone, they may download the learning apps and continue their learning.
5. What makes learning apps interesting?
Learning apps employ technology in a manner that makes learning interesting. They use animation effects and videos to guide students which makes it easy for them to understand the study material. The visualization also results in the longer retention of the study material.
You Might Want To Read:
Ugc Net Library Science Question Paper 3 2011, Wbjee Application Fee, Icsi Professional Program Model Paper Ii Financial Treasury Question Paper 3 2010, Mathematics Indefinite Integration, Upsc Geologist Geolgy Paper I Question Paper 2012, Retail Management Mock Paper, Jee Main Advanced Physics Motion In One Dimension, Analysis, Logical Skills, Coaching Institutes For Cat Gmat Gre