MBA or Masters in Business Administration is one of the most coveted and sought after post-graduate degree for anyone and from any field. Be it a doctor, an engineer, a political science graduate or an economist this course of education is just right for just anyone who wishes to go for a career leap in his professional life.
Many Best recruiters go for students (obviously of some established MBA Schools) with these majors and minors in order to run the daily affairs of their companies.

But before you dream of these companies and their AC chambers, WAIT! There is a little more to it.
After getting your desired college, it is extremely important to choose the right majors for your MBA too. The right majors define the direction in which your career will go which is directly in sync with your personality. So here is a guide on carefully and systematically choosing your MBA major!
#1- Human Resource
HR or Human Resource management is one of the most sought after MBA discipline either as a major or as a minor because of its vast international appeal and ease in its nature. Human resource management is concerned with managing the human assets of the company. From acquiring these people to retaining them, HR manager has a lot to do. An HR manager serves as the link between the company and the employee, so they are the center of all the heat and backlash from both the sides.
People with good leadership and management skills, good level of patience, diplomacy and little manipulation are the most suitable for this major.
#2- Finance
This is the stream which deals with all the analytical, conceptual, theoretical and the practical aspect of money management in the company. Chose finance If you have a particular liking for numbers and distributing them in the company too. It is advisable to go for courses like CA, CFA, CS etc along with your finance major in order to gain an edge in the market or else finance stands a dead stream.
#3- Marketing Management
All those of you who like to venture into the crazy world of competition to increase the product growth, advertisement, market the product and so much more. Marketing is just the right major for you people. Students or professional with a higher creative level are advised to go for this.
#4- Strategic Management
This is for the one who have the ability and the interest to not only position a brand but also to remove one from the market. Strategic management is not a child's play but calls for young men and women who are sharp and clever enough to root their product in the market well.
#5- Operations
This is ideal for all the students/professionals with an engineering background since it is majorly concerned with managing the productions and operations of the company, which again is crucial and beneficial with sound working and knowledge of the plant.
#6- International Management
MBA in International Management is slowly growing in India. It gives a wide eyes perspective to how to handle people outside the country, ranging in from their hospitality to their psyche and how to cut the deals with them. People with an exceptional love for traveling and experimenting should go for this.
#7- PR and Communication
Public Relations and Communication is yet another rising discipline in MBA. Its basic purpose is not just image building but the image and relationship maintenance of the company with the stakeholders, customers, and the media. Students with bachelor's in journalism have a likely advantage in it if they have added skills of negotiation, sweet talks etc.
Here is a list of Best 10 B-Schools that you might wanna target if you plan to be the best in any of the above majors!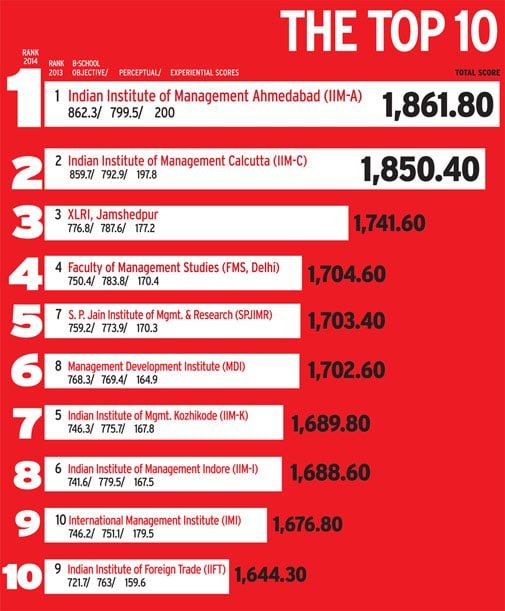 Well, these are some of the most sought after MBA majors decoded for you in the simplest way possible. Hope you get it right!
You Might Want To Read:
B S N L T T A Question Paper 4 Computer Specialization 2007, Amiete Et Old Scheme Applied Mechanics Mock Test Paper 16, Sof International Mathematics Olympiad 4, Cbse Class Xii Commerce Free Test, Pioneer Tutorials Prayagraj Allahabad, Which Are The Best Toddler Learning Toys, Matter Waves, Delhi University M A Psychology Semester Ii Mock Test Paper 2, Cpc Crpc Question Paper 1 2014, Amazon Sample Test