Best 5 MBBS Abroad Consultants in Kanpur
Date : April 15, 2019
From leather factories to industrial mills, and from zoological parks to renowned institutes, Kanpur city has it all. And not to forget, it provides some exemplary counseling services as well. The city hearts a swarm of educational consultants attending to the disoriented and perplexed lot of students. An important wing of these consultants is the chain the MBBS abroad consultants in Kanpur. Read on to why people crowd around these consultants and what they actually do.
Medical is probably one of the most sought-after professions in our country. Since childhood, most of us wanted to become doctors. However, this dream dies out soon owing to the hurdles that students face in pursuing the profession. To start with, there are a limited number of colleges in India that actually offer quality education for MBBS. Secondly, there is cut-throat competition in the field owing to the oodles of MBBS aspirants in the country. Thirdly, pursuing MBBS requires spending a big fortune. It thus becomes quite difficult for most of the aspirants to pursue a degree in medicine.
As such, quite a number of aspirants go with the option of pursuing MBBS from foreign universities. These universities offer an exceptional quality of education and are renowned all over the world. But traveling abroad for studies is not a cake walk. It involves a chain of procedures and assessments. However, there are several MBBS abroad consultants, especially in a city like Kanpur that facilitate the tedious process. These consultants usually have tie-ups with foreign universities through which they send meritorious students abroad for studies. They also help in completing other formalities like formulating proper applications, arranging financial assistance, obtaining visa and permits, etc. And now we will take a quick shot of the most popular ones amongst them. The roll that follows lists the best 5 MBBS abroad consultants in Kanpur for your consideration and evaluation.

Mbbsdirectabroad, situated in the heart of Kanpur city, provides counseling for MBBS admissions abroad. The MBBS abroad consultancy offers end to end guidance and support to the student for procuring admissions to the best MBBS colleges in the world. The institute is backed by a team of reliable professionals of Kanpur who provide reliable and hassle-free career guidance. They guide the MBBS aspirants through the maze of questions to zero in on an institute perfectly fitting their choice and requirements. Mbbsdirectabroad provides adaptive test preparation as well as passport and visa assistance. In other words, it is a one-stop shop for every student of Kanpur who wishes to pursue MBBS abroad.

Features
Properly planned admission pathway.
Substantial background and experience in overseas education.
Experienced and certified counselors.
Library equipped with exhaustive information brochures and application forms.
Collaborations with medical universities around the world.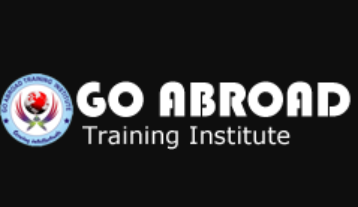 Go Abroad Training Institute is one of the leading MBBS consultants of Kanpur. It deals with some of the most prominent MBBS colleges and universities abroad and assists the students seeking admissions in them. It was established in Kanpur with the aim of providing stable career universities to the students in MBBS. The institute assists people who wish to go to countries like Australia, Canada, USA, Singapore, Germany, New Zealand and so on. Go Abroad Consultants employs a team of education experts and immigration professionals to deliver great results in a short span of time. It enjoys an extra edge over its competitors in Kanpur owing to its cost-effective counseling services.

Features
Experienced and specialized counselors.
No registration charges for the students.
Assistance throughout the admission process.
Pre-departure orientation and visa assistance.
A clean, fair and transparent working style.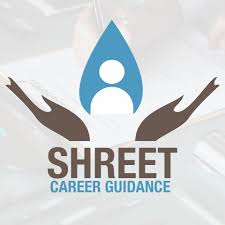 Shreet Career Guidance Pvt. Ltd. has been guiding MBBS aspirants for overseas education since 2004. It offers innovative and reliable consultant services to medical students who wish to pursue MBBS abroad. The consultants here, make sure that the students apply to an institution that best fits their profiles and get admission there. They take care of the entire application procedure, provide assistance in obtaining an educational loan and also prepare the students for the visa interview. And all this is done without costing the aspirants a fortune. That is apparently why students from all over Kanpur flock to the doors of these consultants. You too can try them out if you are aspiring for overseas education.

Features
Step-by-step guidance and assistance.
Counseling according to students' budget.
An active consultants' union.
Fill this form and get best deals on "MBBS Study Abroad Coaching classes"
100% genuine institutes aiming to help you ace studies
Get immediate response from the institutes
Compare institutes and pick only the best!
Feel free to choose the institute you like, and rest will be taken care of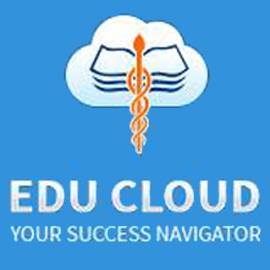 EduCloud is one of the leading MBBS abroad consultants of Kanpur accessible to all the confused and harried medical aspirants of the city. They provide awareness about foreign education, university selection, admission process, visa counseling and things of the sort. EduCloud provides counseling as well as financial assistance to the MBBS aspirants of Kanpur to facilitate their entry into the institutions of their choice. It ensures that all those students who come in contact with the consultancy receive high standards of service. EduCloud has close connections with the premier MBBS colleges across the globe. It thus educates the students about international standards and prepares them accordingly.

Features
Test preparation and visa counseling.
Updated information on different courses and universities.
Complete assistance throughout the admission process.
Assistance in availing loans and financial assistance.

MBBS Gurukul, as the name says, is a one-stop shop for complete career guidance of the MBBS aspirants. It specifically deals with those MBBS aspirants of Kanpur who wish to study abroad. As awareness about doing MBBS abroad is limited, the consultants here offer the same. They resolve all the queries that students and their parents have regarding the concept and process of pursuing MBBS abroad. this includes in-depth information regarding the student quality and study pattern of the different universities. Moreover, it provides direct admission to WHO and MCI approved top-ranked medical universities across the globe. So, if you are planning to pursue your MBBS from a foreign university, you must visit them.

Features
Counseling based on the ambitions of the students.
60-degree course cum country planning sessions.
Exclusive scholarships, timely correspondence, and error-free applications.
Highly trained counselors.
Pre-departure and post-arrival briefing.
This post was created with our nice and easy submission form. Create your post!
Comment