Best 5 MBBS Colleges in Ukraine
Date : April 16, 2019
Located in Eastern Europe, Ukraine is apparently the largest contiguous city in the European continent. The place is manifested with vivid colors of art, in songs, dances, folk traditions, etc. Many talented people were born and raised in Ukraine. The country has a long tradition of qualitative education. It is a popular and renowned destination for MBBS education. Every year, thousands of students fly to Ukraine as short study visitors to complete their degrees. One can find a swarm of MBBS colleges in Ukraine offering excellent education in the field of medicine.
There are several factors which attract students to this place for the pursuit of medical education. Firstly, Ukraine offers a wide range of study programs in foreign languages. Secondly, the MBBS colleges here have a long-standing reputation and offer interesting specializations. Thirdly, the place offers a rich cultural experience and lastly, the cost of living is low and affordable. Also, the course modules at MBBS colleges in Ukraine are specially designed for English-speaking students. Hence, the medium of instruction is not a problem here. And the most important thing, you need not qualify any exam like IELTS or GMAT to secure admission in these institutions. These colleges are recognized by the Medical Council of India and that adds to their appealability quotient. An estimated number of 6000 students from India immigrated to pursue MBBS in Ukraine in 2018-19.
If you too are planning to move abroad for MBBS, Ukraine might be a suitable destination. And we here have something more for you. After much research and reviews, we have compiled a list of the best 5 MBBS colleges in Ukraine for you to shortlist from. Come here, explore the place, witness the quality of education offered here and take a bagful of experiences with you. The country is worth your time.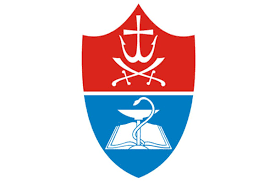 Vinnitsa National Medical University is a leading MBBS college in Ukraine. It ranks amongst the top 100 universities of Ukraine and has also been awarded by the Ministry of Education and Science, the 4th level of accreditation. The college has tie-ups with renowned scientific institutions like The New York Medical Center, and The Cambridge University, etc. Vinnitsa MBBS university follows a rich culture of pedagogy and education. It has a teaching staff of 500 members which works under 38 departments, some clinical and some theoretical. The college offers pre-college, undergraduate and graduate education in medicine to around 6250 students. Vinnitsa has a well-stocked library with more than 500,000 books in various languages. It is also equipped with the latest scientific, educational, and treatment-diagnostic equipment. Students from Europe, Asia, Middle East, Latin America and Africa flock here to pursue MBBS.

Features
An economical and affordable fee structure.
Hostels for boys and girls.
No donation required for admission here.
No entrance exam for admissions.
An advanced physical infrastructure.

Ivano Frankivsk National Medical University has been on the forefront since 1945 to produce capable health professionals. It is a modern institution with rich traditions. The college ranks amongst the leading MBBS colleges of Ukraine. The high quality of education that the institute offers has helped MBBS aspirants from all across the globe to realize their dreams. It has produced many honored scientists, doctors, and heads of public health service. The medical college has a staff of 443 teachers, preparing specialists under 185 chairs. Ivano Frankivsk university is among the handful of universities to be designated with the status of 'National Medical University' by the Ukraine government. It trains students along different education levels viz. undergraduate, postgraduate, junior specialists, specialist, etc. The MBBS college is listed in the International Medical Education Directory (IMED) as well as in the WHO Directory of Medical Schools. There are 48 different departments under which students from all over the world study. It boasts of many scientific developments and innovation in medical diagnostics. It holds patents for various devices.

Features
Quality education at affordable prices.
Well-maintained and furnished hostels.
Gym and recreation center.
Classes are conducted in English
Lviv National Medical University is one of the biggest medical colleges of Ukraine, running since 1784. Over these years, it has produced more than 10,000 doctors from around 80 countries. More than 2500 Indian students have graduated from their MBBS program. The 250-year old college houses 78 departments and three giant laboratories namely Institute of Clinical Pathology, Central Research Laboratory, and Laboratory of Industrial Toxicology. It has ties with a chain of hospitals and specialized treatment centers for training purpose. Their researchers and students get to work with leading medical institutions in Poland, France, Hungary, Germany, USA, Canada, Australia, etc. The MBBS college has been awarded the 4th highest level of accreditation by the government of Ukraine. It holds a staff of 1211 members including scientists, doctors, Ph.D. holders, researchers, professors, and assistant professors. About campus life, there are student cafes, sanatorium, canteens, health recovery camps, etc. Besides, there are 40 amateur clubs, 23 recreational clubs and sports clubs in which students actively participate.

Features
Library with more than 530000 volumes of texts.
A peaceful and distraction-free environment.
Accommodation facilities in and around the campus.
No donation facility for admission.
Fill this form and get best deals on "MBBS Study Abroad Coaching classes"
100% genuine institutes aiming to help you ace studies
Get immediate response from the institutes
Compare institutes and pick only the best!
Feel free to choose the institute you like, and rest will be taken care of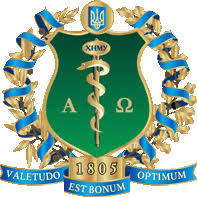 Founded in 1805, the Kharkiv National Medical University is one of the leading MBBS colleges of Ukraine. It is famous worldwide for its innovative approach to teaching, clinical training, and research programs. The degree of MBBS furnished by this college is considered prestigious and recognized worldwide. It opened its gates for foreign nationals in 1951 and has successfully trained more than 7500 foreign students since then. Kharkiv MBBS university is amongst the foremost colleges of Ukraine and also a member of the International Association of Universities (UNESCO). Their academic staff comprises 630 teachers including professors, scientists, doctors of sciences, and members of academies. It provides extracurricular opportunities to its students as well.

Features
Affordable cost of living.
Highly qualified lecturers.
No admission tests (IELTS, GMAT, etc.) are required for admission.
A globally recognized college.
No donation or hidden costs.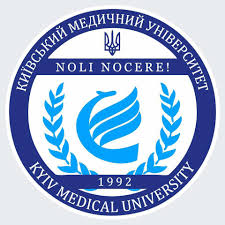 The wise walls of the Kyiv Medical University were established by Dr. Pokanevich Valeriy in the year 1992. Located in the capital city of Ukraine, the college offers MBBS degree to both local and foreign nationals. It has an excellent record of success and has produced over 10,000 health personnel including dentists, pharmacists, and general practitioners. The main focus behind the establishment of Kyiv University, Ukraine was to combine the attributes of folk medicine with the regular one. It has tie-ups with the European curriculum which brings the MBBS college to the top of the podium. Kyiv has an unmatchable reputation in terms of pedagogy which includes contrasting aspects without compromising on technology and modern ethics. It houses a team of 200 well-qualified professionals and scientists who work to produce quality doctors. Besides, there are clubs for singing, dancing, poetry, theatre, etc., as well for sports like football and basketball. The college also houses a pool and a gym.

Features
Practical training manifested in a medical environment.
Internship opportunities in Germany and Poland.
A rich and interesting campus life.
The facility of hostel accommodation.
Accreditation from various medical councils and education bodies.
This post was created with our nice and easy submission form. Create your post!
Comment