Best 5 Merchant Navy Coaching Institutes in Delhi
Date : July 29, 2019
The modern-day Delhi is a cluster of cities surrounding the national capital region. The city has been captured and ransacked many times in history and rebuilt several times. And that is the spirit of Delhi. There are multiple sides of Delhi which make it 'good, bad, and ugly' at the same time. From lush green Mughal Gardens to boozy night clubs, the city houses it all. But that is not the only distinguishing feature of Delhi. It is also an important educational hub of the country. the city is the hotspot of various premier educational institutions and coaching institutes. And the category which we will be dealing with is the swarm of Merchant Navy coaching institutes in Delhi.
The dawn of the Merchant Navy can be traced back to the pre-independent era. Since then, it has grown by leaps and bounds. In basic terms, merchant navy is a fleet of commercial, non-military ships. This fleet consists of cargo, tanker, passenger, refrigerator, and container ships. Merchant navy serves the purpose of transportation via the sea of vessels, containers, careers, passengers, etc. that are not otherwise possible. Indian merchant navy ships are handled by both public and private companies and moved by navigators and engineers.
Merchant Navy is a very good option for those students who seek a bright future after schooling. However, these exams are not as common as the school and college level exams. The defence line is crowded by a swarm of competitors. As such, getting a job in merchant navy is not that easy and simple. Students need to be more focused and diligent in their preparation. Any delay, discrepancy or lag in preparation can throw them being hundreds of competitors. This is the reason why many merchant navy aspirants fail the exam or go along the wrong path of preparation.
However, there is no lock without a key and no problem without a solution. And the city of Delhi is lined with such solutions. Out of the many opportunities that the city has for students, the merchant navy coaching institutes in Delhi are a special one. These coaching institutes offer a variety of courses and the standard of delivery is excellent. The practical knowledge and exposure that these institute of Delhi provide are simply flawless. So, let's get going and explore their features. The further part of the article unfolds the names of the best 5 Merchant Navy coaching institutes in Delhi for your consideration.
CMCI is one of the best preparatory institutes for merchant navy in Delhi. The coaching institute was established in the year 2009 to create awareness amongst the students seeking a career at sea. In its decade long journey, CMCI has helped over 3000 students turn their aspirations into reality. Today, it is an established name in the merchant navy industry owing to the quality of career guidance and preparatory training it provides. CMCI conducts various courses in Delhi to induct and prepare students for IMU CET, TS Chanakya, TS Rehman, MERI, and several other merchant navy institutions. It also prepares and grooms students for sponsorship exams of different shipping companies. In short, it lays a foundation for the merchant navy aspirants to become competent seafarers.

Features
Coaching for both written exams and interview
Complete placement assistance
Good infrastructure and modern classrooms
Well-trained and supportive teachers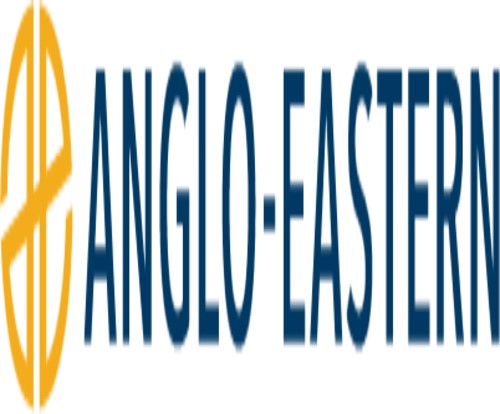 Anglo-Eastern Maritime Training Center (AEMTC) is a well-respected coaching institute in the maritime field. It has a dominant presence in the field of merchant navy coaching institutes in Delhi. The coaching provides an adept platform to the young aspirants to make a career in seafaring. It conducts a range of maritime programs developed in consultation with ship operators, ship superintendents, maritime regulators, and shipboard officers. These programs incorporate practical knowledge and number of shipboard case studies for a real ship type learning environment. AEMTC, Delhi is one of the very few institutes that achieved a distinction of honor in an intensive quality benchmarking audit by DNV.

Features
Top quality training programs
Use of latest and innovative technology
Reliable, ethical and socially responsible faculty

Delhi Career Point is one of the pioneers in competitive exam preparation. The coaching institute has been providing coaching facilities to scores of students in pursuit of their career. It has a glorious history of more than 16 years of imparting quality education and guidance. Delhi career Group caters to various exams related to law, police, defence, chartered accountancy, hotel management, and many more. Merchant Navy is one of the most prominent exams covered here. Their study material is revered by the students because of its simplicity and uniqueness. It helps the aspirants crack competitive exams very easily. The faculty, the curriculum, the quality and level of guidance, everything is at par with excellence at Delhi Career Group.

Features
Conducive and attractive infrastructure
Latest equipment and technology
Practical teaching methodology
Educational, competitive, and friendly environment
Fill this form and get best deals on "IMU CET (Merchant Navy) Coaching classes"
100% genuine institutes aiming to help you ace studies
Get immediate response from the institutes
Compare institutes and pick only the best!
Feel free to choose the institute you like, and rest will be taken care of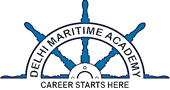 Delhi Maritime Academy is profound coaching of Delhi, preparing an efficient army for the shipping industry. It has close associations with the DG Shipping College and wings in 11 different cities including Delhi. The institute imparts the right technical expertise as well as practical exposure to the merchant navy aspirants. Their curriculum is designed by experts and includes both theory and practical lessons. Delhi Maritime Academy is one of the most celebrated merchant navy coaching institutes in Delhi and a great place to study. The academy is equipped with a world-class infrastructure and all those resources that are necessary for an all-round preparation.

Features
Frequent upgradation of curriculum
Library with internet connectivity
Entertainment rooms and computer rooms
Hands-on experience along with theoretical training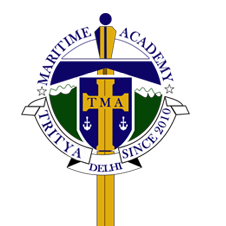 Tritya Maritime Academy provides one of the most innovative and successful platform to the merchant navy aspirants in Delhi. The academy started its journey 9 years back and has produced more than 3500 successful seafarers since then. In addition to an updated course curriculum, Tritya Academy also provides spoken English classes, LCD presentations, motivational movies, etc. Their expert approach and professional guidance ensure high chances of selection of their students. The academy has sent hundreds of merchant navy aspirants from Delhi to premier Shipping Companies. MAERSK, Tolani Maritime Institute, National Maritime University, etc. are a few notable mentions.

Features
Personalized schedule and preparation
Classes on basic knowledge on seafaring
Career guidance for IMU-CET aspirants
Modern classroom and library facility
This post was created with our nice and easy submission form. Create your post!
Comment