Best 5 NATA Coaching Institutes in Lucknow
Date : May 7, 2019
Architecture and designing are omnipresent in the city of Lucknow. From historical heritages like Imambaras and Clock Tower to the lush green gardens of Baradari, and from the majestic Roomi Darwaza to the picturesque palaces, every nook and corner of Lucknow boasts of architectural creativity and innovation. In fact, the Bara Imambara of Lucknow is said to have been constructed majorly by edible items. Its regality and magnificence still leave the visitors awestruck. As such, fondness of architecture as a profession is bound to be there in the heart of Lucknowiites. And it is this fondness that has given birth to the chain of NATA coaching institutes in Lucknow. Haven't heard of NATA yet? We will tell you what it is all about.
NATA is an acronym for the National Aptitude Test in Architecture. It is a national level exam for admission of suitable candidates to undergraduate courses in architecture. NATA measures the aptitude of the test-takers for this specific field of study. It also assesses their drawing and observation skills, aesthetic sensitivity, sense of proportion, creative thinking ability and mathematics at 10+2 level. The Council of Architecture, India prescribes NATA as a mandate for taking admission to any architectural course or college in India. There are two stage tests to clear the exam namely a Drawing Test and an Aesthetic Sensitivity Test. Every year, the exam attracts hundreds of bright aspirants seeking to take up architecture as a profession.
But what is the role of the NATA coaching institutes here? Well, they provide a creative platform to prepare for the exam. This platform boosts the initiative of the NATA aspirants and ensures the achievement of their goals. It acts as a means to enhance their creative expressions and develop their capacity for aesthetic appreciation. The city of Nawabs, Lucknow, too has a long chain of such NATA coaching institutes. Most of these institutes are an initiative of some prominent designers themselves. Here, they build and design the careers of future architects. The following part of the article deals with the best 5 NATA coaching institutes in Lucknow for you to explore.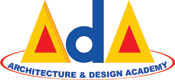 ADA or the Architecture and Design Academy is synonymous with quality NATA coaching institutes in Lucknow. ADA prepares 12th appearing and qualified students for various architecture entrance exams. The decade-old coaching offers top-notch training programs to cater to the requirements of the architecture and design aspirants. And in pursuit of the objective, it has employed alumni from premier design and architecture colleges. These experts nurture the original creativity of the NATA aspirants and boost their morale. ADA, Lucknow not just prepares the students for the exam but also for the competencies of design institutes after selection. Their courseware covers all areas of the NATA entrance.

Features
State-of-the-art infrastructure
Audio and visual-based learning
Well-equipped library stocked with relevant material
Doubt-clearing sessions attended by experienced faculty
Strict discipline and administration

If you have taken a stroll on the streets of Aliganj, you must have come across Vamshi Institute of Fine Arts and Design. It is a top-notch NATA coaching institute in the Lucknow city. VIFAD operates under a team of art and design professionals. The coaching institute has been guiding the students of Lucknow for different entrances like NATA, NID, NIFT and many others. In the last ten years, it has sent over 200 students to leading art colleges and design schools of India. Every area of the exam is covered here and all the changing trends are caught up with. VIFAD functions as an orthodox training institute offering a platform for NATA aspirants in Lucknow.

Features
Regular workshops by different art and design colleges
Weekend tests for the NATA aspirants
Personal interaction with teachers
Regular updates given to parents
Excellent infrastructure with furnished classrooms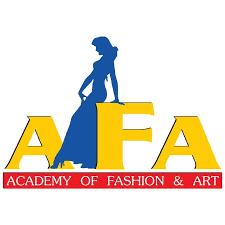 Quite a majority of NATA aspirants in Lucknow flock towards the Academy of Fashion and Arts. AFA was incorporated in the year 2007 to meet the requirements of students aspiring for exams like NATA, NID, NIFT, CEED, and so on. It has developed a large quantum of quality courseware for the same. The coaching institute runs under the hands of an outstanding and dedicated faculty. AFA caters to those who aspire for nothing but the best and endows them with systematic guidance and winning methodology. Apart from Lucknow, coaching has 5 other centers. It has trained over 10,000 budding designers and artists and is still adding to the count. AFA'S popularity has spread by the word of mouth of its successful students. And today, it stands as a leading NATA coaching institute in Lucknow.

Features
Faculty from renowned National Institutes
One-to-one discussions and face-off between students
Learning here begins from scratch
Tips and tricks for designing a portfolio
Fully furnished lecture halls
Fill this form and get best deals on "NATA (Architecture) Coaching classes"
100% genuine institutes aiming to help you ace studies
Get immediate response from the institutes
Compare institutes and pick only the best!
Feel free to choose the institute you like, and rest will be taken care of

AFS is a premier NATA coaching serving the students for the last 19 years. It provides training for entrances of top design, art and architecture colleges of India and abroad. AFS's area of specialization also covers exams like NIFT, NID, CEED, UCEED, FDDI, PEARL, etc. It is one of the prime coaching institutes of Lucknow. Their comprehensive study material, quality teaching, and student satisfaction have earned them this recognition. AFS Academy, Lucknow is a place where smart, competent, and smart-thinking NATA aspirants gather to learn and become next generation architects.

Features
More than 48 hours of dedicated service
Comprehensive guidance and assistance
Interactive feedback and doubt-solving sessions
Frequent assessment of performance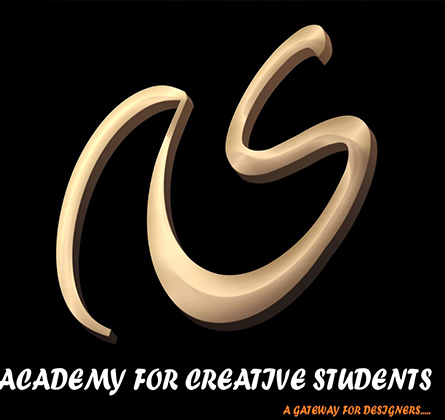 The Academy for Creative Students was originally established in Lucknow to provide high-quality objective-centric coaching for various fashion designing and architecture entrance exams. ACS offers assistance for a variety of exams like NID, NIFT, CEED, UCEED, PEARL, etc. The coaching institute is a brainchild of the alumni of various premier Art and Design colleges of India. ACS runs specialized programs in Lucknow for the preparation of NATA entrance. They follow a structured and meticulously curated study program to catering to all areas of preparation. Their efforts have nurtured the dreams of many NATA aspirants in Lucknow.

Features
Separate portfolio preparation classes
Exclusive training to master sketching
Regular performance assessment of NATA aspirants
Interactive sessions between the faculty and students
This post was created with our nice and easy submission form. Create your post!
Comment