Best 5 NDA coaching institutes in Agra
Date : September 12, 2019
Agra has a history of being the residence of many brave soldiers. Their legacy has been carried on by the students of Agra who have gone ahead in the various Defence services of the nation. These students have taken up a stand for making the country a safer place. And instrumental in making them eligible for the same are the NDA coaching institutes in Agra.
These institutes have trained many students to become responsible and knowledgeable individuals. These institutes have gone out of the way to provide the best facilities that can benefit NDA aspirants. These coaching institutes have provided the students with the right atmosphere to study and gain experiences. But before we talk more about them let's discuss NDA.
NDA or National Defence Academy is an offline exam conducted by UPSC. It is conducted twice a year with the purpose of recruiting officers to the various wings of Indian Armed Forces. Only male candidates who are above 16 ½ and below 19 ½ years of age are eligible to apply for NDA.
There are two sections in the question paper, one for Mathematics and one for General Ability. The total duration of NDA is 5 hours i.e. 2 ½ hours for each section. Each candidate applying for NDA should have a Senior Secondary Examination pass certification or an equivalent document from a recognized institution. There are various physical criteria that a candidate is supposed to satisfy before he is admitted to NDA.
Coming back to the NDA coaching institutes in Agra, as a matter of fact, there are many. But when it comes to preparing for a national level exam, students go for nothing but the best. Hence, we give to you the best 5 NDA coaching institutes in Agra. We have kept various factors like infrastructure, affordability, location, and quality of study material as our parameters to shortlist the best for you.

Since its inception, K D Campus has been guiding students in a competent manner. The teaching methodologies of this institute have led it to be known as one of the best NDA coaching institutes in Agra. Yet another reason behind gaining this recognition is the consistency that it has maintained in producing toppers. The NDA aspirants trained by the faculty of this coaching institute have gone ahead in life to make the country a safer place to reside. The faculty members of K D Campus have been the ex-officers of the armed forces. This makes them more suitable for the job. The positive reviews of NDA qualifiers of this institute have made the faculty strive even harder at shaping young minds.

Features
Well-maintained and well-lit classes.
Regular motivational sessions.
Innovative ideas for developing the reasoning skills of the students.
Regular mocks for better preparation and analysis of a candidate's performance.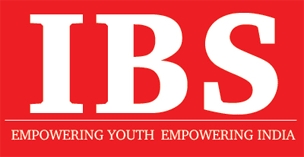 Mentored by a team of highly experienced and qualified personnel, IBS has helped many students in reaching their desired wing of the armed forces. The guidance provided by this NDA coaching institute has led it to become a brand name in Agra. The teaching methodology of the teachers here has made it possible for many students to develop their skills along with knowledge. Students who are weak in any specific field are trained separately until they start performing better. This decision of their development is made based on the tests that are conducted regularly. This is one of the various attributes that has lead IBS to be known as one of the best NDA coaching institutes in Agra.

Features
A competitive atmosphere is maintained and controlled by the teachers.
The focus is given to the all-round development of students.
Regular quizzes are conducted to make sure that the classes do not get monotonous.
Special doubt clearing sessions are often conducted.

Aiding in courses like NDA, NEET, and JEE, Kabra's Horizon has come a long way since its commencement. In its past, it has trained many meritorious NDA qualifiers. the trainers of these meritorious students come from the armed forces itself. This makes them understand what a student lacks and needs in better ways. After the analysis of each student individually, various strategies are formulated to instill important qualities in the students. this is one of the many aspects that make Kabra's Horizon one of the best NDA coaching institutes in Agra. The weaker students are also given personal attention to help them come abreast with other students.

Features
Availability of three kinds of batches for the student to choose from.
Provision of an online portal for distance learning.
Specially designed study material.
Free practice tests available online
Fill this form and get best deals on "NDA Coaching classes"
100% genuine institutes aiming to help you ace studies
Get immediate response from the institutes
Compare institutes and pick only the best!
Feel free to choose the institute you like, and rest will be taken care of
Having understood a very important requirement of clear thinking, this NDA coaching institute makes sure to help students in clarifying their doubts as much as possible. This important help rendered by Achievers Academy has enabled many NDA candidates to develop a better approach towards various important issues. The faculty here revises the study material frequently and thoroughly to make sure that students can get relevant study material. This effort makes Achiever's Academy different from the others and one of the most desirable NDA coaching institutes in Agra. Yet another prized possession of a soldier is his manner and etiquettes, which are brought to perfection at Achiever's Academy. There are very strict regulations regarding the code of conduct and discipline of the to-be NDA qualifiers.

Features
Regular mock tests are conducted to monitor a candidate's growth.
Opportunities to be mentored for various personality traits.
Multiple batches for the convenience of the students.
Easily comprehensible study material designed by an erudite faculty.

Established in the year 2002, ATS Academy has successfully trained over 5000 students, many of them being in the Defence. These Defence candidates are inclusive of the NDA qualifiers. To provide quality education a highly experienced faculty of teachers comes together to function. Various personality traits like discipline, manners, and punctuality are developed in the students while they are still under the institute's care. The weaker students are helped by a one-on-one session. The upwards moving graph of ATS Academy has gained it the position of one of the best NDA coaching institutes in Agra. This institute has made sure to excel in all the fields it opts to provide guidance in.

Features
Regular brainstorming sessions for the development of mental ability.
Properly tabulated study material.
Special weekend batches to maintain the flow of information.
Well-stacked and maintained library.
This post was created with our nice and easy submission form. Create your post!
Comment