Best 5 NDA Coaching Institutes in Allahabad
Date : February 8, 2023
The National Defence Academy or NDA as it is popularly known as is a Defence forces training institute located in Pune. It is the world's first tri-service academy which means that it imparts training to all the three wings – Army, Navy and Air Force. The Armed Forces have always been seen as an attractive career opportunity by youths. This is evident from the many applications received year after year for NDA. Also, armed forces offer a life of adventure which is enough to stimulate an adrenaline rush. The subsidized cantonment offerings, travelling, medical facilities are some of the other perks associated with a Defence job. The respect that Defence personnel commands in the society is unparalleled as one directly contributes to the wellbeing of the nation. Thus, we will try to put some light on NDA coaching institutes in Allahabad.
NDA is conducted in the month of June and September. A candidate should have qualified 10+2 or equivalent for being eligible to appear for NDA. There are two papers namely Maths and a general ability test with 300 marks each. Both the papers are of 150 minutes duration. For Navy and Air Force, there is an additional requirement of Physics and Maths as main subjects in class 12th. After qualifying the written exam, successful candidates are called up for an SSB interview. The SSB recommended candidates are then called up for a medical check-up. After a successful medical check-up, candidates then undergo a three-year basic training in NDA.
Allahabad has been home to several martyrs who have laid their lives fighting bravely for their motherland. It is also home to an SSB centre from where the brave Capt. Vikram Batra was recommended for the Indian army. Therefore, to help youngsters from Allahabad in joining Defence forces many NDA coaching institutes are present in the city. These are generally administered by ex-cadets of the armed forces having substantial experience. In order to help you on the path of becoming armed personnel, we have come with a list of best 5 NDA coaching institutes in Allahabad.
Major Kalshi Classes is one of the best NDA coaching institutes in Allahabad. They have pioneered the art of defence education over the years. Mr. Saurabh Singh laid its foundation in the year 2008. The faculty comprises of experts such as SSB psychologists, Interviewing officer, GTO officer among others. Their research and development team ensure that concise and effective study material is available to the students. Also, Major Kalshi Classes conducts various events and examinations in Allahabad. These activities are done to acclimatize people of Allahabad with the responsibilities and importance of an armed officer. Students are also given the liberty of selecting their own teachers to develop a congenial bond with them. This amicability between a student and teacher ensures excellent results. Major Kalshi Classes also follows a stringent selection process of teachers and train them systematically before induction. Also, a well-equipped library with numerous facilities is available for the students.

Features
Special sessions for doubt clarification
Test series conducted regularly
Students progress is checked on a regular basis
Classroom sessions are highly interactive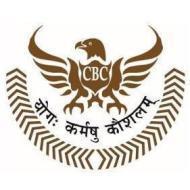 With 10 years of rich experience, Captain Batra Classes provide superb teaching and training to defence aspirants in Allahabad. Academic excellence forms the backbone of the coaching institute due to their highly experienced and dedicated faculty. They strive to develop such a system which supports and encourages value-based education for every defence aspirant. Captain Batra Classes provide a unique blend of academics, sportsmanship, talent, and creativity. Their study material is highly precise and relevant. It is set according to the needs and standard of exam pattern as set by UPSC. The environment at Captain Batra Classes serves as a breeding ground for student's talent and interests.

Features
Tests are conducted monthly and on a timely basis
Learning and teaching methods are highly interactive
Doubt clearance sessions are held on a regular basis
Timely completion of the curriculum
Established in the year 2010 by Mr. BM Bharadwaj, Soldier's Defence Academy, Allahabad provides well-planned coaching for various Defence exams. The NDA coaching institute has the top faculty helping students not only for written exams but also for SSB interviews. Soldier's Defence Academy conducts communication development classes and personality development classes for NDA enthusiasts. Also, regular and weekly mock tests are conducted along with mock SSB interviews. Their infrastructure comprises of a dedicated 24/7 security, fully AC classrooms, dedicated physical fitness training ground among other things. The study material for NDAs is prepared under the supervision of retired commissioned officers and elite academicians. A progress report analysis is provided to the students to let them self-check their preparation level. Also, seminars by retired army officials are also organized to motivate students. Akash Mishra, Annu Singh, Kishan Kumar are some of their latest selections for NDA. There are many outdoor activities organized for the students such as a visit to Indian Military Academy, Marine Institute, debate competitions, etc. All this helps in giving tremendous exposure to the students.

Features
The facility of obstacle ground
Library as well as a medical facility
Hostel facility available
Fill this form and get best deals on "NDA Coaching classes"
100% genuine institutes aiming to help you ace studies
Get immediate response from the institutes
Compare institutes and pick only the best!
Feel free to choose the institute you like, and rest will be taken care of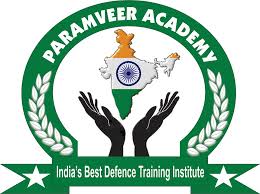 They have been imparting quality instructions to Defence aspirants since 2009. The highly-experienced faculty at the Paramveer Academy has been one of the reasons for the high success rate in NDA. The coaching institute strives to be sure of providing the best in whatever field they become involved in. This makes Paramveer Academy one of the most revered for NDA preparation among students of Allahabad. The academy believes in making the students not only exam ready but future ready as well. They are specialist in providing guidance to aspirants aiming to be Air Force personnel. Special attention is provided to weaker students. Paramveer Academy, Allahabad is proud to be the guiding light to hundreds of aspirants. The coaching institute has produced candidates who have gone on to make their motherland proud.

Features
Motivational sessions for students
Test series conducted frequently
Special attention to physical fitness
Has its own training ground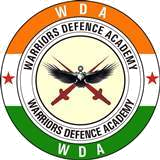 Warriors Defence Academy came into existence due to the cumulative efforts of a team of experienced and dedicated defence career coaches and soon become a popular stop for AFCAT aspirants in Lucknow. It is one of the premier AFCAT coaching institutes in Lucknow providing all-round grooming of the students to turn them into esteemed defence persons. The forte of the academy is its meticulously designed study material based on the pattern of the examination. The mentors believe that no obstacle is insurmountable. Once you make up your mind and firm your ambition, no hindrance can stop your way. The same spirit is inculcated by them in the students.

Features
The faculty team includes some of the prominent names of the defence field.
Revised fee structure to include students from economically weaker sections.
Separate classes for personality development, and soft-skills development.
Individualized attention and grooming.
Well-developed infrastructure for indoor-outdoor activities.
This post was created with our nice and easy submission form. Create your post!
Comment