Best 5 NDA Coaching Institutes in Mukherjee Nagar, Delhi
Date : July 3, 2019
Mukherjee Nagar located in the northern region of Delhi is the ultimate aspiration hub of the city. Students from far off places come to this coaching nerve-center to prepare for various competitive exams of civil services, bank, management, and defence forces. The private libraries in Mukherjee Nagar offer students air-conditioned space to study at peace. The facade of the buildings remains lined with posters and banners promoting all kinds of coaching institutes. It is here in Mukherjee Nagar that ambition and reality fight for their place. At an estimate, there exist more than 400 coaching institutes in Mukherjee Nagar. Many of them also serve the educational needs of the NDA aspirants who come here with the hope of getting efficient guidance. These NDA coaching institutes in Mukherjee Nagar have started picking up pace and attract a lot of students towards them.
Talking about NDA, it stands for National Defence Academy. It is a premier joint training academy that trains candidates to make them officers in the Indian Armed Forces. Life in the Armed Forces is way beyond an ordinary one. NDA trains young men to serve as responsible officers in the army. The training equips the students with mental, moral, and physical attributes required by them to survive in the future battlefield. Young students who choose the Armed Forces as their career have to first appear in the NDA exam. The conducting body of NDA is UPSC (Union Public Service Commission). The NDA exam is held twice a year, generally in the month of April and September. The NDA candidates are supposed to clear both, the written as well as the interview round to crack the exam. The intelligence and personality test is also conducted to measure the candidates' eligibility to join the Armed Forces.
Mukherjee Nagar has been producing a number of successful NDA candidates for years. It owes its impressive track record of results to the various NDA coaching institutes in Mukherjee Nagar. The students who aspire for prestigious exams like NDA find it wise to join coaching institutes to secure top ranks. These coaching institutes stand firm as a reliable support system for these aspirants. A lot of students after taking preparatory guidance from the NDA coaching institutes in Mukherjee Nagar have achieved unparalleled success in their careers. So, for the students who wish to seek guidance for the exam preparation, we are presenting the best 5 NDA coaching institutes in Mukherjee Nagar.
The Cavalier is one of the apex coaching institutes in Mukherjee Nagar that trains candidates aspiring for various defence academies such as NDA, CDS, SSB, and Air Force. This institute is ably conceptualized and organized by the most honorable ex-defence officers. It aims to provide expert training to the young aspirants who wish to join the defence forces as officers. It blends judiciously the conceptual and practical training and thereby ensure a greater success level in qualifying NDA. This NDA coaching institute in Mukherjee Nagar provides exhaustive content material and imparts knowledge of skills required to serve as an officer in the defence forces. The institute provides a rigorous NDA preparation so that the candidates sail through all tests smoothly and achieve heights of success in their career.

Features
Comprehensive study material
Personality development classes

Cadets Academy is an efficient NDA coaching institute in Mukherjee Nagar. It is committed to impart quality education to the students aspiring for various exams of Army, Merchant Navy, Air Force, and other Para Military Forces. This NDA coaching institute understands the importance of performing impressively in the psychological tests rather than the physical ones to qualify in this exam. Therefore, a strong team of psychologists of this NDA coaching institute in Mukherjee Nagar train the aspirants to go through the selection procedure smoothly. Moreover, this academy has employed the handpicked trainers who have in-depth experience of training the NDA aspirants. It is committed to providing the best quality of lectures and guidance to the students. Cadets Academy is one of the most effective NDA coaching institutes in Mukherjee Nagar.

Features
Custom made training material
Holistic course curriculum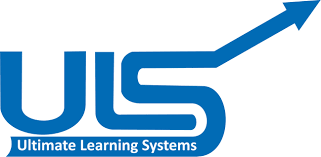 ULS Institute is among the most notable NDA coaching institutes in Mukherjee Nagar. The institute provides a world-class education to the students so that they excel in their career after qualifying NDA. It focuses on a smart study approach and hence, provides conceptual short tricks to conserve time while writing the exam. Furthermore, it follows an exam-oriented coaching approach so that maximum students qualify NDA with flying colors. The faculty members of this NDA coaching institute in Mukherjee Nagar pay personalized attention to every student present in the class. Apart from this, the institute prepares a comprehensive study plan with a vision to cover the entire syllabus smoothly in minimum time. ULS Institute aims to become a one-stop NDA coaching institute in Mukherjee Nagar.

Features
Highly-knowledgeable faculty
Exhaustive study material
Frequent doubt-solving sessions
Fill this form and get best deals on "NDA Coaching classes"
100% genuine institutes aiming to help you ace studies
Get immediate response from the institutes
Compare institutes and pick only the best!
Feel free to choose the institute you like, and rest will be taken care of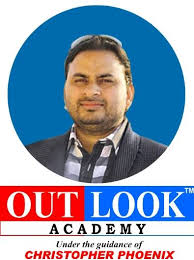 Outlook Academy is a well-known NDA coaching institute in Mukherjee Nagar. It is a center point of profoundly versed faculty members who are gifted in their respected fields. They impart efficient training and guidance to the NDA aspirants enrolled in this institute. This academy encourages the students to survive effectively in the highly competitive environment of NDA. The instruction framework of this NDA coaching institute in Mukherjee Nagar shapes the personality of an individual and develops life skills. Moreover, the academy also provides a well-stocked library facility for the students. It also prepares candidates for facing the NDA interview round confidently. This prominent NDA coaching institute in Mukherjee Nagar has prepared a lot of successful NDA candidates in past years.

Features
Frequent doubt clearance classes
Personality development sessions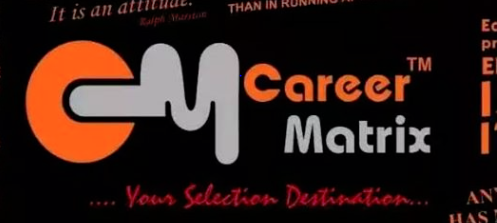 Career Matrix was incepted by the steady efforts of Mr. Deepak Goel. This coaching institute in Mukherjee Nagar prepares students for various competitive exams such as Bank PO, SSC, NDA, and CDS. It has set up multiple coaching centers across Delhi and aims to expand it beyond in the entire country. Numerous NDA aspirants trust this coaching institute to get a thorough preparation of the written as well as the interview rounds of NDA. This NDA coaching institute in Mukherjee Nagar is well-equipped with all required amenities to provide efficient training to the aspirants. It has a strong experience of bringing the best performance out of every student. Furthermore, various shortcut tricks are taught to the NDA aspirants, so that they can solve the maximum number of questions in the minimum amount of time.

Features
Conducive learning environment
Doubt removal classes held often
This post was created with our nice and easy submission form. Create your post!
Comment