Best 10 NEET Coaching Institutes in Kolkata
Date : August 5, 2019
Kolkata, the "City of Joy" is one of the most substantial metropolitan cities in India. It is the capital city of the eastern state, West Bengal and is located on the eastern bank of River Hugli. Kolkata is a dominant urban center of eastern India excelled in commerce, transport, and manufacture. Education is also given significant importance by the people of Kolkata. Various educational institutions are in Kolkata like the University of Calcutta and the Calcutta Medical College. The health care system of Kolkata is also impressive. A lot of hospitals and health care centers are set up in Kolkata which are run by leading doctors. These prosperous doctors inspire multiple youngsters to serve as doctors after pursuing medical education from reputed institutes. Qualifying NEET is the pre-eminent means in that regard. NEET being a difficult exam to crack, students require efficient guidance to prepare for it. The various NEET coaching institutes in Kolkata play the role of preparatory guides for these aspirants.
Kolkata is a cultural and educational hub of East India. It attracts innumerable students from all over the country towards the progressive educational institutes established here. Besides that, a lot of coaching institutes are also set up in Kolkata for providing preparatory guidance to the competitive exam aspirants. For medical aspirants, there are a number of NEET coaching institutes in Kolkata. They provide rigorous NEET preparation to the aspirants so that they achieve heights of success in their medical careers. The various NEET coaching institutes in Kolkata provide all the necessary resources like pre-written notes and extensive practice exercises to clear NEET. The aspirants get detailed solutions to the questions asked in the previous year NEET papers.
NEET is the most sought-after medical entrance exam in India. It introduces the students with the high-competitive level of the present scenario. Students struggle with every question asked to score high in NEET. It is a single entrance exam conducted by the National Testing Agency to test the competency of the medical aspirants. NEET opens the gateway to the most prestigious medical and dental educational institutions of India. This three-hour exam decides the future of various NEET aspirants. Qualifying NEET is not an easy task. One has to undergo an uphill battle to qualify this exam. The NEET coaching institutes in Kolkata consistently work for the betterment of the students aspiring for this exam.
Kolkata has been producing unparallel NEET results for years. A large number of aspirants qualify NEET every year. The NEET coaching institutes in Kolkata go hand in hand with the aspirants to score high in the exam. Many NEET aspirants from Kolkata also turn out to be national level toppers. One of such successful NEET candidates from Kolkata is Hemant Khandelia. He scored 691 marks out of a total of 720 and bagged all India rank 11 in NEET. Hemant owes a major of his success to the NEET coaching institute that he joined to prepare for the exam. He is one such example out of the numerous successful NEET candidates from Kolkata. Most of them seek NEET preparatory guidance from the efficient coaching institutes. In this article, we will provide you with a list of such best 10 NEET coaching institutes in Kolkata.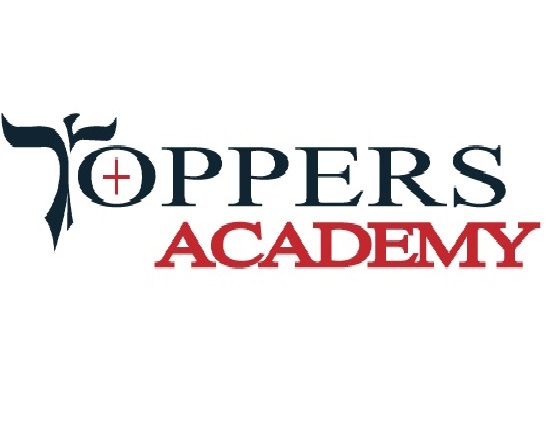 Toppers Academy is the most preferred online training platform for the preparation of top medical entrance examinations to fulfill the needs of expansive aspirants willing to set a career in the medical field. Toppers Academy provides standard education for the NEET, IIT-JEE exam domains in India. Being former coaching established 20 years ago with a sole competence to bring the world's best doctors who will be curing patients with proficient expertise skills.Aspirants looking to get through top medical colleges in India must acquire knowledge and training from the best coaching i.e. Toppers Academy to crack the top medical exams like NEET, IIT-JEE, etc. It has been live now due to covid-19 pandemic situation bringing up the change to match the latest trends of education so far. Medical is considered to be the most esteemed domain operated by the masterful people in the world. The Uniqueness of this coaching is to Motivate students, channelize them to stand out in the crowd.

Features
Small batches of 30-35 students for personalized attention
Definitions of key-concepts on a mouse-over
Regular Tests for evaluation of students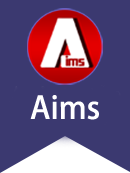 In Aims, they just not only teach the NEET aspirants but also become their companion to guide them till the very end of the path. It is more like a guidance center than that of a traditional NEET coaching institute in Kolkata. Instead of larger batches, it constitutes reasonably smaller batches as it believes in one to one student-teacher interaction for thorough NEET preparation. Its mission is to develop such an educational platform for the NEET aspirants where they can sharpen their skills in a vibrant environment to acquire professional potentials. It provides an in-depth understanding of the fundamental concepts covered in the NEET syllabus. This NEET coaching institute in Kolkata plans the teaching schedule in advance and implements it accurately. The faculty provides the students with the revised and updated study material for smooth NEET preparation.

Features
Academic skill development programs
Frequent doubt clearing classes
Special classes for weak students
Random parent-teacher meetings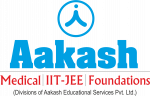 Aakash Institute is a renowned coaching institute nationwide. It follows a holistic teaching methodology to prepare students for various competitive exams such as IIT JEE, NEET, and AIIMS. Various NEET aspirants rely on this institute to prepare for the exam. Aakash Institute has emerged as one of the most trusted NEET coaching institutes in Kolkata. It conducts regular classes and doubt-solving sessions for a crystal-clear understanding of the topics. It provides the NEET aspirants with many test series and home assignments to help them minimize errors in the actual exam. Moreover, parent-teacher meetings are an integral part of this NEET coaching institute in Kolkata.

Features
Insightful study material
Highly-professional faculty team
A set of practice problems after every topic
Motivational classes for students
Disciplined and focused learning environment

Resonance is a prominent coaching institute for IIT JEE, NEET, AIEEE, and AIIMS preparation. A lot of medical students consider Resonance as one of the best NEET coaching institutes in Kolkata. The passionate educators of this coaching institute impart quality education to the students aspiring for NEET. The institute conducts everyday classes for a continuous NEET preparation of the aspirants. It provided topic-wise practice exercises that are to be solved in a given time. This helps the students to solve the actual NEET paper accurately in time. It also conducts a students' satisfaction survey to get feedback about exam preparation. This well-known NEET coaching institute in Kolkata provides excellent infrastructure and facilities to create an ideal ambiance for effective NEET preparation.

Features
Well-researched study material
Academic performance analysis

Vidyamandir Classes also prepares students for appearing in NEET. It attracts a lot of NEET aspirants to seek preparatory guidance to qualify NEET. It explains every key concept of NEET using carefully chosen questions provided with a detailed step-wise solution. It focuses on explaining the core application of the concepts. This NEET coaching institute in Kolkata provides the aspirants with the most reliable study notes. It provides such rigorous NEET preparation that the students feel fully confident on the actual day of examination. Frequent tests and assessments form the core of the pedagogy of this NEET coaching institute in Kolkata. This prepares the students to tackle pressure and unpredictable situations during the actual NEET day by devising quick strategies.

Features
Weekly doubt solving sessions
Small batches for personalized attention
Study material as per the latest exam pattern
Pathfinder was established about three decades ago with a vision to guide aspirants to prepare for the exams like IIT JEE, NEET, AIIMS, and WBJEE. It has emerged as a premier institute for the NEET aspirants of eastern India. It is one of those NEET coaching institutes in Kolkata who hold an outstanding track record of NEET results in past years. Pathfinder has produced more than 3800 successful NEET aspirants in 2018. It becomes possible because of the efficient teaching methodology followed by this NEET coaching institute in Kolkata. The experienced faculty members provide a detailed explanation of topics to the NEET aspirants along with doubt-solving sessions. This NEET coaching institute in Kolkata also prepares a course calendar in advance and timely executes it. Frequent parent-teacher meetings are also an essential activity of this coaching institute.

Features
Result-oriented teaching methodology
Well-scrutinized study material
One-on-one doubt solving sessions
Counseling sessions and motivational classes
Fill this form and get best deals on "NEET Coaching classes"
100% genuine institutes aiming to help you ace studies
Get immediate response from the institutes
Compare institutes and pick only the best!
Feel free to choose the institute you like, and rest will be taken care of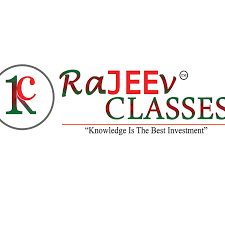 Rajeev Classes is one of the most popular IIT JEE and NEET coaching institutes in Kolkata. It gives students the knowledge and tools they need for gaining success in IIT JEE and NEET. Many students aspiring for NEET have received excellent preparatory guidance from this coaching institute in Kolkata. It provides exhaustive lecture classes wherein every aspect of the NEET courseware is extensively covered. Specialized doubt-solving classes are conducted for scrupulous NEET preparation. A lot of question banks, daily practice papers, and home test papers are provided to the students for the thorough practice of NEET. This coaching institute in Kolkata also offers scholarships to the deserving NEET aspirants.

Features
Expert teachers with years of experience
A lot of practice exercises
Individual doubt clearing

Unique classes was established in 2007 by Dr. S. Ali sir in the heart central Kolkata. It was set up to help aspirants to prepare for competitive exams like WBJEE, JEE, and NEET. It provides preparatory guidance for NEET from the experienced medicos of Kolkata. This coaching institute winds up the entire NEET syllabus long before the actual exam so that students get enough time for revision. Unique classes does not provide readymade study material but encourages students to prepare notes themselves. It provides various competitive books to prepare for NEET. It conducts separate batches for Hindi, English, and Bengali medium students. This prominent NEET coaching institute in Kolkata also provides scholarships to studious aspirants based on their academic performance.

Features
Interactive classroom teaching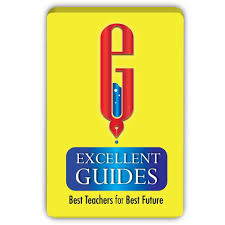 Excellent Guides is one of the top coaching institutes in Kolkata for IIT JEE, WBJEE, and NEET preparation. It was founded by Mr. Pritam Chatterjee in 2012. The teaching staff of this institute provides in-depth knowledge for the entire NEET syllabus. The most admirable part of this NEET coaching institute in Kolkata is that it conducts classes only in small batches so that individual attention can be given to each student. This facilitates the easy removal of doubts that arise during the NEET preparation. Besides this, if a student misses any class then he/she can attend the extra classes to cover the missed-out topics. It gives assignments and ensures proper participation of each NEET aspirant in the class. This coaching institute focuses on building a strong foundation of NEET which will be a lifelong asset for students.

Features
Interactive classroom sessions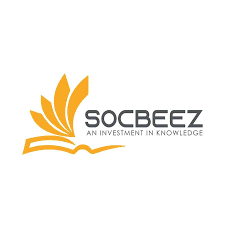 SocBeeZ Academy is a well-known coaching institute in Kolkata for IIT JEE, WBJEE, NEET, and AIIMS preparation. It aims to bring out the true meaning of quality education. This coaching institute lays a huge emphasis on digital education to prepare for NEET. The students are coached through highly effective classroom programs at this academic center in Kolkata. The teachers remain available for all days in a week for untangling the queries of the NEET aspirants. The academy also provides round the clock video lecture facility for the students preparing for NEET on its website. A large variety of online test series and subject-wise mock tests for NEET preparation are also provided by this coaching institute in Kolkata.

Features
Highly-competent teachers
Extensive questionnaire sessions
Teachers available for all 7 days
Regular doubt clearing sessions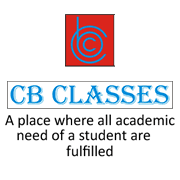 CB Classes has earned a lot of fame for imparting quality education in Kolkata. It is a renowned coaching institute for the preparation of various competitive exams such as IIT JEE, NEET, and WBJEE. It has been contriving a bright and successful future for the students since 2011. Founded by Mr. Chandrajit Banerjee, CB Classes has come a long way in the education sector. A lot of NEET aspirants trust this coaching institute for themselves to have a gratifying exam preparation. This NEET coaching institute in Kolkata molds the students in an exact examination like ambiance. It also provides an examination-oriented approach in the answers to the questions practiced for preparing NEET. The answer scripts of the NEET aspirants are corrected by the expert mentors of this coaching institute in Kolkata.

Features
Time management techniques
Highly competitive environment
Uphill graph of past performances
This post was created with our nice and easy submission form. Create your post!
Comment