Best 7 NIFT NID CEED FDDI Coaching Institutes in Lucknow
Date : June 17, 2020
Does your creative mind weave art and fashion wherever you are? Does your imagination designs everything your eyes see whether near or far? Do you want to polish these skills and turn out to be a creative professional? If yes, then you need to know about the NID, NIFT, CEED and FDDI exams.
NIFT – the National Institute of Fashion Technology (NIFT) is a premier institute of fashion education. NIFT is spread across 16 centers across the country. Every year NIFT conducts written entrances to admit students to its various undergraduate and postgraduate fashion programs. It is a 3-step exam procedure comprising Creative Ability Test (CAT), General Ability Test (GAT) and GD-PI. The NIFT exam assesses the verbal, analytical, quantitative, logical and problem-solving skills.
NID – the National Institute of Design (NID) is one of the most reputed and oldest design institutes of India. It offers a wide range of undergraduate and postgraduate courses. Qualifying a design aptitude test (DAT) is mandatory for admission in NID. DAT is a three-tier national entrance exam to test the creativity and aptitude of the students.
CEED – the Common Entrance Examination for Design (CEED) is a pan-India entrance exam and IIT Bombay is the conducting body of the same. CEED is a pre-requisite for admission to masters and Ph.D. courses in the field of technological design of the various IITs and IISc. The test is a mix of objective and subjective questions over a two-step process. CEED tests the creative, logical, drawing and observation skills of the students.
FDDI – the Footwear Design and Development Institute (FDDI) is a premier Indian Institute sitting at 12 centers in India. FDDI provides professional study programs in Footwear, Retail, Design, and Leather Accessory Design. It offers these programs at the bachelor's level, master's level and in the form of integrated programs. Admission to these FDDI programs is sought through an All India Selection Test (AIST).
The entrance exams conducted by NIFT/NID/CEED/FDDI are one of the most sought after in the country. Thousands of young and bright minds competing against each other to secure admissions to the decorated institutes like NIFT/NID/CEED/FDDI. But the syllabus of these entrances is vast and varied, whether it is NIFT or CEED or any other exam. As such, students need to put in specialized efforts to ace them. Many a time, the aspirants require expert guidance and assistance for the test preparation as mere self-study does not suffice.
For this reason, several NIFT/NID/CEED/FDDI coaching institutes have surfaced across the country. The city of Lucknow, a premier youth destination, also witnessed the rise of many of them. These institutes are equipped with the best teaching methodology and renowned tutors of Lucknow. They have long stretches of experience in training students for exams like NIFT and NID. Out of them, we have culled out the best few. In this article, we have put forth the best 7 NIFT/NID/CEED/FDDI coaching institutes in Lucknow setting high benchmarks for their competitors.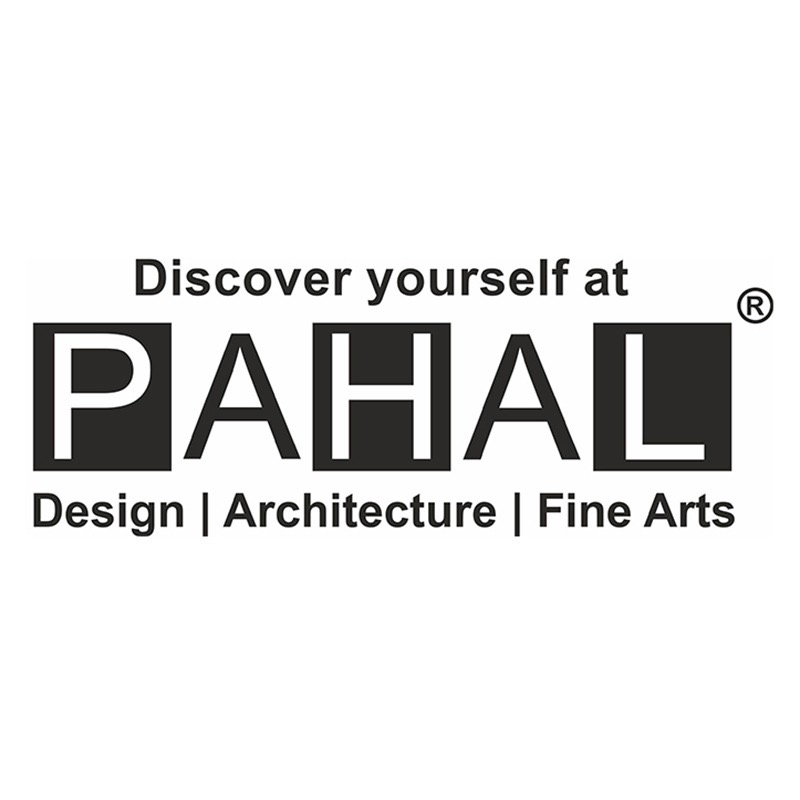 Pahal Design (A unit of PahalDesign Edu. Pvt. Ltd) is the original pioneer in conducting coaching classes for preparation of the Entrance exams of NID, NIFT, NATA, UCEED, CEED, JEE ARCH, CEPT, BFA/MFA was being established in year 1999 by Kiran Singh. If you have a creative spark, then come and discover yourself at Pahal Design. As on April 2020, we had 32 centres spread across 14 states in India. More than 10000 Students have been selected for Top Design, Architecture and Fine Arts Colleges with 90% Success rate Our Mentors are highly professional and Alumni of top institutes like NID, NIFT, SPA, IIT- IDC Mumbai, IIT, NIT's, DCA, BHU.Course

Features
Weekend and Weekdays Batch
Updated Study Material as per new exam Pattern
Crash Course Batch Available for NIFT Situation Test, NID Studio Test, NIFT GD PI, Pearl, IIAD, UID, MITID, and other Design and Architecture colleges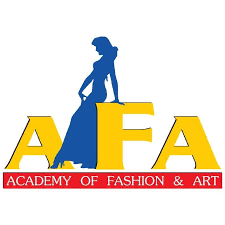 The Academy of Fashion and Arts (AFA) was brought into identity in 2007 with the objective of imparting awareness about various Art and Design courses. The coaching institute offers preparatory classes in Lucknow for exams like NIFT and NID. It has gathered marvelous instructors, curated superior courseware and delivered exceptional results. AFA, Lucknow provides comprehensive and updated study material for both undergraduate and postgraduate level exams in fashion and designing. It is one of the trusted brands in the field of NIFT/NID/CEED/FDDI coaching institutes in Lucknow. The coaching offers a wide array of modules to its students. There are regular courses for NIFT and NID, weekend courses for NID and CEED, individual programs for NIFT Situation Test, NID Studio Test, etc. Besides, there are crash courses for the GD-PI round of NIFT. AFA also conducts summer crash courses in Lucknow along with 12-day courses for NIFT, NID, and CEED.

Features
A large quantum of superior quality courseware
Individual tests for NIFT/NID/CEED/FDDI with comprehensive mocks
A well-knitted research team to track any changes in the pattern of the exam
Qualified and trained faculty holding years of experience in NIFT/NID/CEED/FDDI training
A cohesive learning environment with doubt clearing sessions

Vamshi Institute of Fine Arts and Design, Lucknow was established to help and guide the fashion and design aspirants in shaping their career. VIFAD is a bunch of talented and diligent personnel from the fashion industry working together for over a decade. These tutors have prepared hundreds of students in Lucknow for NIFT/NID/CEED/FDDI exams. The coaching institute offers a gamut of courses tailor-made for such exams. There are foundation programs as well as creative design programs to provide intensive coaching for NIFT and NID entrances. Apart from that, there are specific modules for NIFT (M. FTech) and NIFT (M.F.M). VIFAD, Lucknow also offers a 'Master of Design' module which caters to the syllabus of IIT-CEED and FDDI exams along with NIFT and NID. The quality and content offered here have made VIFAD a celebrated name in Lucknow.

Features
Regular workshops by NIFT, NID, and other Art colleges for exposure of students
Hostel facilities for boys and girls
Updated teaching methodology and study material
Excellent infrastructure and a well-equipped library
Personal student-teacher interaction and weekend tests

With more than 15 years of experience and a bunch of talented and skilled fashion instructors, AFS Kanpur Academy has been producing outstanding results in Lucknow. It has proved its mettle as one of the most prominent NIFT/NID/CEED/FDDI coaching institutes in Lucknow. AFS provides preparatory classes for all the major Arts & Design exams in India and abroad. NIFT, NID, CEED, FDDI, and MIT are a few notable mentions. They have drawn their faculty from eminent colleges of design and fashion. They have assisted many glorious students from Lucknow in the past and is still continuing to do so. The sole motto is to make qualification of exams like NIFT and NID easy for the aspirants.

Features
Comprehensive guidance and assistance for test preparation
Exhaustive study material and quality teaching
8+ hours of dedicated classroom teaching
Interactive feedback and doubt-solving sessions
Fill this form and get best deals on "Designing Coaching classes"
100% genuine institutes aiming to help you ace studies
Get immediate response from the institutes
Compare institutes and pick only the best!
Feel free to choose the institute you like, and rest will be taken care of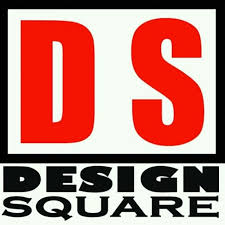 Design Square, Lucknow was established by alumni of NIFT, Delhi in the year 2013. It is one of the few institutes in Lucknow where all the faculties are from NIFT. Over the years this NIFT coaching institute has shown exceptional results, having a success rate of almost close to 70 per cent. The sole aim of teachers at this NIFT coaching institute in Lucknow is to help students in grabbing a seat in their dream design college. The course curriculum at Design Square, Lucknow is designed keeping in mind the capacity of preparation of students so that there is no extra burden on them. To avoid any scope of laxity in preparation, the student undergoes a large number of mock tests. To help candidates in developing an analytical mindset, brainstorming sessions are organised. The teachers at this NIFT coaching institute in Lucknow not only act as teachers but also as mentors so that there is a lack of communication between them and the students.

Features
Highly qualified and renowned academicians
Customized tutorial classes for various design exams
Both weekdays and weekends program available
Portfolio development included in course as well
-year as well as short duration courses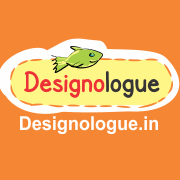 With its innovative classroom coaching system, Designologue, Lucknow is one of the leaders in preparing students for NIFT/NID/CEED/FDDI. The strong faculty base at this coaching institute includes academicians form colleges such as IITs, NIFT, Corporate professionals, National level artists and many more. The course curriculum is extremely strong ensuring a 360-degree preparation for each of the design exams. Also, for completion of syllabus on time visual calibrated system is employed. There is a provision of a design incubation lab to help candidates of NIFT/NID/CEED/FDDI in Lucknow in gaining real and practical applicability of design problems. This helps in developing an observational approach in candidates which is required for design exams. Conduction and analysis of regular mock exams by an expert team of mentors. An extremely cordial student support system to facilitate students in conveying their difficulty to teachers via various methods such as WhatsApp, Mail, Phone. Their expert teachers act as second guardians to the students.

Features
Exhaustive study material
Exclusive workshops on 'Design Thinking'
Outdoor ventures also organised to understand various aspects of design
One of the best selection track record
Query solving sessions on a frequent basis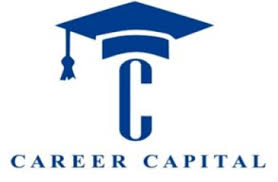 Career Capital, Lucknow had its humble beginnings in 2015 with the aim of providing quality educational services for various competitive exams. With an affordable fee structure, Career Capital has helped various students in qualifying NIFT/NID/CEED/FDDI. Through personalised and customised teaching system, Career Capital wants to serve as an economical and effective platform for exam preparation. The faculty at this coaching institute in Lucknow is available 24*7 to help students in clearing their doubts. Also, to ensure personalized attention with the faculty, the small batch size is maintained. With a customized course module and researched study material, Career Capital has become one of the renowned NIFT/NID/CEED/FDDI coaching institutes in Lucknow.

Features
Hostel facility available
Test series conducted in an online format
Planned revision after completion of course
Evaluation on a regular basis
Special focus on weak areas of students
This post was created with our nice and easy submission form. Create your post!
Comment