Best 5 Online Courses for IIT-JEE
Date : July 30, 2019
Although cracking IIT-JEE is not a cake walk, it is neither as difficult as it seems. You just need the right tools, the right guidance, and the right strategy to sail through it. In pursuit of the same, several online coaching platforms have sprung up morning mushrooms over the last few years. These coaching platforms offer several online courses for IIT-JEE preparation.
IIT-JEE carries the legacy of being one of the most prestigious and anticipated exams in India. It also counts among one of the toughest entrance exams held across the globe. Hundreds, thousands, and lakhs of bright-minds prepare for IIT-JEE every year. There were times when Kota used to be the Mecca of IIT-JEE aspirants. Every four out of five students traveled to Kota to prepare for the exam. This happened because the quality of coaching offered in different cities was not up to the mark. This was more prominent in the non-metropolitan towns and cities. Aspirants had to leave their homes in pursuit of IIT-JEE preparation. However, there are always two sides to a coin. Though the quality of education being offered at Kota is impeccable and supreme, the hectic life schedule there took a toll at the health of the students.
But times have changed now. The era of the internet has arrived and is flourishing well. The speed and reach of the internet have grown incredibly. And the education sector has reaped the maximum benefits of it. Geographical barriers and regional boundaries are no more a hindrance to education. Now students need not move to other cities for exam preparation. There are plenty of online courses for IIT-JEE available for the aspirants. These courses are provided by the biggies of the IT-JEE preparation centers which were earlier reachable to just a handful of students. However, the internet has brought theses facilities at every doorstep. So, what are we waiting for? Lets' head on and explore the best 5 online courses for IIT-JEE preparation.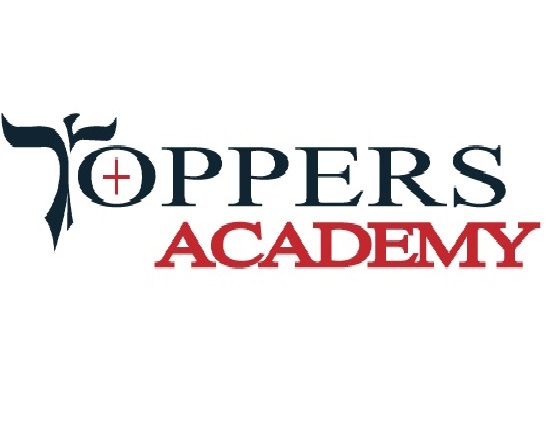 Toppers Academy is the most preferred online training platform for the preparation of top medical entrance examinations to fulfill the needs of expansive aspirants willing to set a career in the medical field. Toppers Academy provides standard education for the NEET, IIT-JEE exam domains in India. Being former coaching established 20 years ago with a sole competence to bring the world's best doctors who will be curing patients with proficient expertise skills.Aspirants looking to get through top medical colleges in India must acquire knowledge and training from the best coaching i.e. Toppers Academy to crack the top medical exams like NEET, IIT-JEE, etc. It has been live now due to covid-19 pandemic situation bringing up the change to match the latest trends of education so far. Medical is considered to be the most esteemed domain operated by the masterful people in the world. The Uniqueness of this coaching is to Motivate students, channelize them to stand out in the crowd.

Features
Small batches of 30-35 students for personalized attention
Definitions of key-concepts on a mouse-over
Regular Tests for evaluation of students

askIITians is a team of about 100 IIT graduates sharing the passion for training and guiding IIT aspirants all across the country. They have designed a power-packed coaching program for both JEE Mains and Advanced. These programs help the students secure top ranks in JEE. Over the years, askIITians has emerged as one of the best providers of online courses for IIT-JEE. The experts, here, are experts at uplifting students' morale, doubt solving, and online tutoring. They make the learning process and syllabus quite lucid and transparent. The study material, practice tests, and assignments, all are developed and revised by IIT professors and graduates. Despite being an online course, askIITians keep parents updated about the performance of their children and exchange suggestions about the same.

Features
Classes led by highly qualified and competent ex-IITians
Flexible and interactive classroom programs
One-on-one doubt removal sessions
Support system available 24*7
Free demo class before joining the program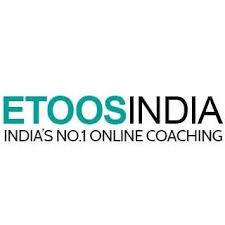 etoosindia is another reputed coaching providing online courses for IIT-JEE developed by the faculty members of Kota. These courses lay a clear foundation of the basic concepts of Physics, Chemistry, and Mathematics to amplify the students' performance. All key topics of the JEE syllabus, as well as those of Boards, are covered simultaneously. etoosindia also offers the JEE aspirants the facility of taking free demo classes before the start of the course. Their video lectures are available in USB, VOD, tablet, laptop, and mobile modes for both Mains and Advanced. The coaching has been delivering great results in JEE since long. Their online courses for IIT-JEE are equally proficient.

Features
Easy and analytical methodology
Meticulously planned courses
Comprehensive explanation of different topics
A dedicated platform for doubt solving known as 'Doubt Clinic'
Facility of online test series
Fill this form and get best deals on "IIT-JEE (Main / Advanced) Coaching classes"
100% genuine institutes aiming to help you ace studies
Get immediate response from the institutes
Compare institutes and pick only the best!
Feel free to choose the institute you like, and rest will be taken care of

MyStudyCart is a bunch of teachers, mentors, and experts providing online courses for IIT-JEE. It is one of the most trusted online coaching platforms for JEE preparation, swore upon by the IITians. Its customized and interactive online classes are way better than many of its competitors. The online coaching program of MyStudyCart is affordable, convenient and offers consistent quality teaching. They have a pool of excellent faculty drawn from some of the most prominent institutes of India. Along with IIT-JEE, students here are also prepared for State CET exams.

Features
Two-way interactive classes as well as recorded lectures
Small batches of 20 students for personalized attention
Proper monitoring and feedback offered to parents
Counseling sessions with experts throughout the course
Scholarship on the basis of marks and other achievements

The online coaching program of Career Orbits is one of the most profound online courses for IIT-JEE. Career Orbits provides the right methodology and study materials to crack a tough entrance like JEE in the maiden attempt. Its smart methodology and repeated practice fill the gaps in learning and ensure effective learning in a small duration of time. The online coaching offers unique pull-based learning which usually lacks in other online courses. The study notes provided by Career Orbits are detailed and are prepared by ex-IITians and other experts. Another distinguishing feature of this online portal is that it offers a variety of questions for practice. Here, students get access to MCQs, integer type questions, matrix type questions, paragraph type MCQs, and assertion-reasoning type questions.

Features
A vast pool of solved questions
Real-time monitoring and instant evaluation
Definitions of key-concepts on a mouse-over
Self-explanatory solutions for different practice questions
Topper Learning joined hands with Motion Education to provide quality online coaching for IIT-JEE. Motion Education has been nurturing JEE aspirants since 2007. It forayed into the online platform to cater to a wider population of students sitting in different cities. Now, the students no more need to switch cities. They can avail all the benefits of this ace coaching just by switching on their devices. The online course provided by Topper Learning serves to strength the conceptual clarity among the IIT-JEE aspirants and develop their problem-solving skills. The different topics are comprehensively explained and backed by practice questions, study notes, short-cuts, and a lot of tips and tricks.

Features
Video explanations and solutions for difficult questions
Multiple topic-wise tests and test series
Experts for resolving academic doubts
Final Revision Module for last minute preparation
This post was created with our nice and easy submission form. Create your post!
Comment