Best Online Test Series for IIT JEE
Date : October 24, 2019
Joint Entrance Examination or Advanced (JEE-Advanced), formerly the Indian Institutes of Technology-Joint Entrance Examination (IIT-JEE) is an engineering college entrance examination in India. It is hosted by one of the seven zonal IITs (IIT Roorkee, IIT Kharagpur, IIT Delhi, IIT Kanpur, IIT Bombay, IIT Madras, and IIT Guwahati) under the guidance of the Joint Admission Board(JAB). It is used as the one and only admission test by the 23 Indian Institutes of Technology (IITs). Other universities like the Indian Institute of Science Education and Research (IISERs), Rajiv Gandhi Institute of Petroleum Technology and the premier Indian Institute of Science (IISc) also uses the score obtained in JEE Advanced as the base for admission. Any student who took admission to any one of the IITs could not appear for the JEE-Advanced exam in the next year, but the students studying in other institutes such as IISc, IISER, RGIPT and other institutes can apply for it as these institutes only use JEE Advanced score for admissions. The examination is conducted each year by one of the various IITs, on a round-robin rotation pattern. It has a very low admission rate (about 9,369 in 479,651 in 2012; which was around 1.95%). The latest admission rate in 2017 was around 0.92% in IITs (about 11,000 out of 1,200,000 who applied for JEE Main). It is recognized as one of the toughest examinations in the world and is one of the most difficult examinations in India to qualify. In 2013 the exam, originally called as IIT-JEE, was renamed as JEE (Advanced) and JEE (Mains). AIEEE being renamed as JEE(Main). IITs started conducting JEE internationally to give admission to international students from 2017.
Today most of the aspirants opt for online test series in order to prepare for their perspective exams. Preparation using the online test series proves to be greatly helpful for aspiring students. They provide the extremely crucial and differentiating factor of hugely improving levels of preparedness. The reason for this, undoubtedly, is a compilation of a huge bank of questions to practice with. Also, features like time-limit, instant results, analysis of candidates' performance greatly increases their demand among students. So, to ease your search, we are providing you with the list of best online test series for IIT JEE.
The online test series available with us is one of India's best Online Test Series which is exclusively designed by going through numerous resources such as syllabus of exam, previous years papers, various books and hundreds of mock tests. Our detailed explanation for each question makes us absolute. We at EduGorilla want to help all the aspirants for selecting the best one among several test series flooding the market. And we aren't going to assert our chosen brand as being the best, without substantial facts and figures! Some of them are performance analysis of students, section wise analysis, difficulty analysis, all India rank, comparison with several toppers, integrated scorecard, analysis of mock test papers based on difficulty level & nature of questions etc. will be given to the students here. It will help in evaluating their performance and course correction. There is no doubt that the price of the online test series is also a factor you should consider. Why should you pay more, when you get superior-quality services, questions, performance reports, and analytics at an affordable cost? EduGorilla's Test Series fulfils all the above criteria. Therefore, it presents itself as one of the positively intended game-changers for your aspiration to secure a seat in the coveted IIT JEE competition. Though there are many players in this game of the Test Series, EduGorilla's one carries the capacity to bring completeness to your preparation because of its key features.

Features
Students can buy our online test series at a very nominal price for just Rs. 199/- month or can buy it for Rs. 699/- for full one year.
Online Mock Tests are bilingual i.e. both in Hindi and English.
Almost every kind of major exam, from the 350+ exams of All India and State levels, is wrapped here.
There are more than 50+ mock tests and 550+ topic wise tests in which more than 18000 questions have been covered for engineering.
The test series contains all levels of questions ranging from the easier to the hard ones, leaving space for the moderate ones also.
Students get 24×7 online access, irrespective of place and time.
Analysis of students' performance in the series and prediction of their rankings for All India & State level exams.
Personalized Performance Analysis at the end of every mock test.
Online Mock Tests as per the latest pattern with complete syllabus covered in Physics, Chemistry, Maths.
Latest pattern for IIT JEE Mains and Advance paper; State Engineering Exams included VITEEE, SLIET, COMEDK, ENAT, KEAM.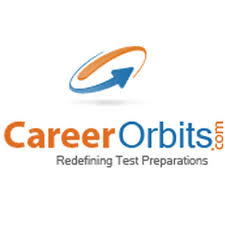 CareerOrbits' IIT JEE Test Series provides you with detailed doubt clearance for each and every question in the test. A student doesn't need to grapple with the question and waste their valuable time in finding out their mistakes and learning the correct steps. Career Orbits gives you fully solved IIT JEE test series and IIT JEE mock tests in an online mode. The previous year's question papers are also available for PCM students. In addition, Career Orbits hosts IIT JEE complete courses, question banks, subject wise courses and study material for an in-depth IIT JEE preparation. No other Test Series allows you flexibility in taking tests by your convenience. They allow complete flexibility to the student to take any test any time in sync with his/her schedule or his/her school studies.

Features
Cost of the IIT JEE Test Series & IIT JEE Mock Tests ranges from Rs. 1100/- to Rs. 16,000/- covering chapter wise IIT JEE question bank, 8200+ fully solved unique IIT JEE questions, 25 fully solved mock tests and detailed solutions.
Selected and Important Questions are only put in the test series.
It covers all concepts as per IIT JEE syllabus.
Only limited questions to fit your time schedule.
Questions as per IIT JEE standards are kept.
Doubt clearance on all questions in Online Test Series.
Repeated practice of weaker areas for perfection.
Last minute revision with Bookmark List.
Revise concepts instantly with smart Glossary.

TCY stepped into the world of education in the year 1998 with a mission to help every learner become what they were born to be. From day one, TCYians have been committed and restless. To this day, each one of them continues to be restless, aspiring to help students in every possible way to achieve their innate potential. They believe there should be no such thing as "square peg in a round hole". Over the years, TCY has developed a unique combination of expertise in Data Science, Academic Research and Technology to help deliver personalized learning experiences for every learner. TCY today has a vast pool of online authors, editors, and quality controllers, bound by a dream and a passion to change the way the world learns. Students and academicians across the globe have increasingly evinced interest in TCY pedagogy. No wonder, millions of students, authors and academicians are directly/indirectly associated with them - and the numbers are increasing exponentially.

Features
Cost of the JEE online mock tests ranges from Rs. 500 to Rs. 1500/-
TCY Online offers comprehensive IIT JEE test series comprising of 650+ Topic-wise JEE mock tests along with 60+ test papers for State Level Exams.
The questions are screened for relevance to the actual JEE exam pattern before they are included in the JEE test series.
Students get an in-depth analysis covering overall, question-wise, topic-wise, difficulty-wise, peer-wise, stream-wise, city-wise, state-wise and nation-wise analysis.
Personalized feedback and recommendations to increase scores are provided based on students' IIT JEE mock test performance.
Fill this form and get best deals on " Coaching classes"
100% genuine institutes aiming to help you ace studies
Get immediate response from the institutes
Compare institutes and pick only the best!
Feel free to choose the institute you like, and rest will be taken care of

EntrancePrime Online Test Series for IIT JEE helps students to get the feel of actual online IIT JEE test & its paper pattern. IIT JEE Online Test Series is the best preparation tool to attempt each subject and chapter wise tests. Multi-dimensional test results in analysis with speed & accuracy and All India Rank analyzer help students to analyze their performance with all India IIT JEE aspirants and know their strong and weak points. IIT JEE mock tests, test papers, online test series are designed by the expert faculty of Kota's top coaching institutes. The platform hosts one IIT JEE free demo mock test as a sample so as to help you decide whether to buy it or not.

Features
JEE Repeater Series: Rs. 8499 (96 Tests covering JEE Main, JEE Advanced and other State-level exams for 1-year validity).
Warrior Series for Engineering: Rs. 3999 (25 Tests covering JEE Main, JEE Advanced, BITSAT and other State-level exams for 6 months).
JEE 2019 Rank Booster: Rs. 6399 (57 Tests covering JEE Main, JEE Advanced and other State-level exams valid for 6 months).
JEE 2019 Mega Series: Rs. 11499 (148 Tests covering JEE Main, JEE Advanced and other State-Level Exams for 1 year).
JEE Advance 2019 Online: Rs. 5599/- (25 Tests covering JEE Advanced valid till 30 June 2019).
JEE 2020 Jumbo Series: Rs. 14999/- (148 Tests covering JEE Main, JEE Advanced and other State Level Exams valid for 2 years).

Motion Online Test Series is a simple yet highly compelling test platform giving student choices to give multiple types of tests based on topic or level of difficulty. Since internet speed is a big issue in India, Motion has developed lightweight exam software. The Internet is required only at the start of a test and result submission. Complete look and feel of exam pattern is kept the same as that of JEE Online test which boosts, a student's confidence dramatically. Students can also attempt a paper as many times as they want to attempt. Motion Online Test Series simulates the same scenario as that of an actual exam and teaches you how to work on your weaknesses and improve performance. It enhances efficiency and competitive spirit among students. With Motion Credit Based Test Series you can analyze your current level of preparation for competitive exams and compete with top aspirants at the National Level.

Features
Motion Online Test Series for JEE can be bought at Rs. 2999/-
It provides us with an innovative test preparation framework with multidimensional performance analysis.
It helps students to prepare for the targeted section by giving them the exposure to a range of questions that can be asked in the actual exam.
It trains the students with latest trends in Entrance Test Preparation and equips them with strategies to tackle online exams.
It comprises of practice mock tests and also offers instant exhaustive analysis and performance feedback of the student based on his test scores and All India Rank.
Multi-conceptual problems in tests, exercise student's brain and gives them a simulation of the actual exams.
It focuses on Time Management by improving their question-solving speed through time-bound practice with accuracy.
Tests provide 360° performance evaluation to the students so that they can prepare for coming examinations accordingly.
Result through Student Performance Report of Test (SPR) gives a fair idea of their strengths and the areas in which they need to work upon.
Tests Papers are specially designed by Motion's experienced renowned faculty.
This post was created with our nice and easy submission form. Create your post!
Comment