Best 5 Online Test Series for UGC-NET
Date : July 26, 2019
Knowledge is futile if it is not put into practice. There is no short-cut to success, and no route to it goes without crossing paths with practice. This applies to the field of competitive exams as well. No matter how tough or tedious your preparation is, it will all go in vain if not put to proper practice. And that is the whole sole reason behind the concept of 'Online Test Series. Testing their knowledge by subjecting it to a series of tests helps the students in gearing up their exam preparation. Let us explore the valley of online test series for UGC-NET before we discuss its leaders.
UGC-NET is one of the most coveted exams in the country. The exam is a gateway to recruit young aspirants for the award of Junior Research Fellowship and college and university level lectureship. UGC-NET sets minimum standards in the profession of teaching. It is an asset for those who wish to get into the teaching field. To qualify UGC-NET, one has to compete with the best of minds. There is no single book or tutorial which covers the entire syllabus of the exam. One needs to access a plethora of study material to learn the different concepts of it.
However, UGC-NET preparation is incomplete without taking the online test series for the same. These online test series are exclusively designed to brush up the preparation of the UGC-NET aspirants. These tests are curated on the lines of the revised UGC-NET syllabus and provide a clear insight into the actual exam pattern. Taking online tests also enhances the confidence level of the aspirants. They give an opportunity to the UGC-NET aspirants to identify their weak areas and improve upon them. Moreover, students get room to enhance their speed, accuracy and time management skills. However, finding a good online test series based on the actual UGC-NET pattern is a tough task. But, we have something to provide your search for a conclusion and to give your preparation exposure to the exam. We have culled out the best 5 online test series for UGC-NET satisfying the various parameters of assessment.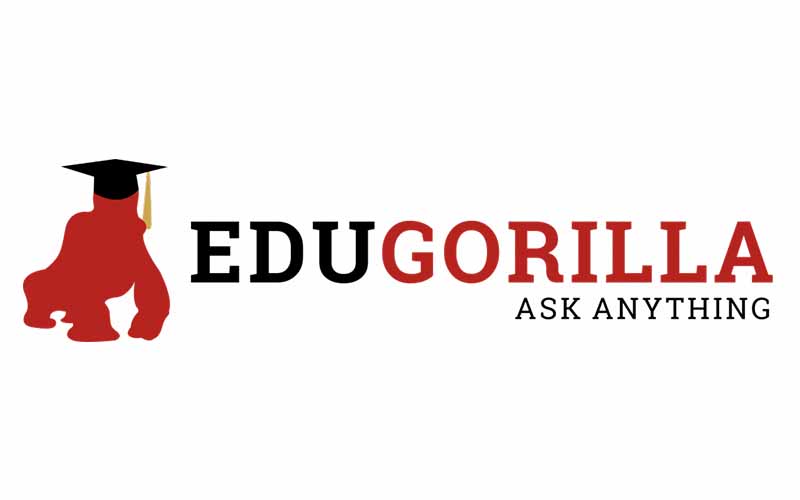 EduGorilla is one of the top players in the field of online test series for different competitive exams. They have a wing of experts who go through numerous sources like the exam syllabus, previous years' papers, different books and tons of mocks to offer the students a distinguished online test series served on a platter. Their test series is superior to many others flooding the market, and there are substantial facts and figures that support this claim. EduGorilla holds an enormous collection of 750+ tests covering every major exam taken in the country. Talking about UGC-NET, it offers a long tail of tests for paper 1 as well as for different subjects taken up in paper 2. These tests are trusted by more than 1 million students and possess the capacity to provide completeness to their exam preparation. EduGorilla's test series not only provides an adept platform for practice but also offers room for contemplation and betterment. Every single test is followed by thorough scrutiny of nature and difficulty level of the questions and the absolute and comparative performance of the students. Performance reports, detailed solutions, and integrated scorecards are provided to the test-takers after every single test. There is also a provision of retaking the tests. And the best part, all these superior-quality services are dirt cheap. EduGorilla, thus, can be a game-changer for all the UGC-NET aspirants.

Features
Online access for students available 24*7.
Bilingual tests with detailed explanation.
Performance analysis with all-India and state ranks.
Topic-wise questions on the expected difficulty level.
Online speed tests designed on the latest exam pattern.
A virtual tutor to access the tests along with a discussion forum.
One-month, three-months and one-year subscription available at 50% from market prices.
Career Endeavour is an academically potent institute, well-structured and complete in every aspect. It offers quality test-series for different competitive exams like UGC-NET, CSIR-NET, GATE, etc. Their sole motto is to provide top-notch practice to the students through their online test series. Career Endeavor has a unique team of highly experienced subject matter experts who focus on vital areas of test preparation and regular assessment of the same. The also provide all-India ranks to the students who take the test. Every online test is followed by an interactive discussion about it.

Features
In-Depth experience of the exam.
An easy and comprehensive format.
Tests designed by NET qualified subject-matter experts.
Assessment is done through a standard procedure.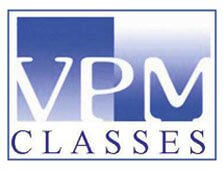 VPM Classes provides specialized online test series for the major all-India entrances in the segment of higher education. Some of the prominent exams covered by VPM Classes are UGC-NET, GATE, IIT-JAM, IISc, BHU, etc. Apart from being a leading online testing program, the institute also offers classroom and digital learning programs. The test series offered by them are centered towards basic fundamentals, quantitative and qualitative analysis of the different concepts and their application. the experts at VPM Classes have a thorough idea about the pattern of UGC-NET, and thus they design their test series accordingly.

Features
More than 250 selections in UGC-NET.
paper-wise mock tests for paper 1 and paper 2 each.
Tests simulated on the lines of actual NET paper.
Careful assessment of scores.
Fill this form and get best deals on "NTA UGC NET Coaching classes"
100% genuine institutes aiming to help you ace studies
Get immediate response from the institutes
Compare institutes and pick only the best!
Feel free to choose the institute you like, and rest will be taken care of
Qualify NET JRF emerged as a brainchild of Bharat Kumar, a person who has many attributes attached to his name. He is a nutritionist, a linguist, a web developer, and a spoken-English trainer. He created one of the most useful preparation platforms for UGC-NET. Qualify NET JRF is an adept resource center which downloadable study material and that too, free of cost. Their website holds an enormous collection of content, study material and online test series to gear up the preparation for the exam. There are tests on various subjects taken up in UGC-NET followed by their detailed analysis.

Features
Software-based online platform for practice.
A collection of previous years' NET papers.
A good collection of books on the website.
Tests updated as per the changes in the exam pattern.

Examometer is a digital portal to assist the students across India in their preparation for different competitive exams. It provides syllabus-based online test series for exams like UGC-NET, CTET, IBPS PO, SSC CGL, etc. These designed by their subject experts after thorough research. As regards the quality of the test series, it is completely unique and original. Every online test is followed by a detailed analysis where students come to know about their performance and the areas that need improvement. Besides, there is online query support which provides valuable and necessary inputs regarding UGC-NET preparation.

Features
A variety of unique questions.
Unit-wise analysis of the tests.
This post was created with our nice and easy submission form. Create your post!
Comment