Best Online Test Series for UPSC
Date : July 27, 2019
The Civil Services Examination (CSE) is a competitive examination in India organized by the Union Public Service Commission for recruitment to various Civil Services in India. It includes the Indian Administrative Service (IAS), Indian Foreign Service (IFS), Indian Police Service (IPS) among others. It is simply referred to as UPSC examination. It is hosted in three phases-a preliminary examinations consisting of two objective-type papers popularly known as-General Studies Paper I and General Studies Paper II also known as Civil Service Aptitude Test or CSAT, and the main examination comprising of nine papers of conventional or essay type, in which two papers are qualifying and only marks of seven paper are calculated followed by a personality test (interview).
Online test series are the most important factor or say tool in the preparation of civil services examinations. A Test Series consists of a series of tests (exams). For example, there are more than 40 mock exams in Prelims Test Series, covering almost all aspects of UPSC syllabus. There are hundreds of UPSC Prelims Test Series now on the market as well – online and offline. A good mock test series should provide is a near replica of UPSC prelims questions. The focus should be to cover all probable areas and probable questions. So, we have made an attempt to ease the search for your best online test series for UPSC by providing you all the necessary information which is listed below.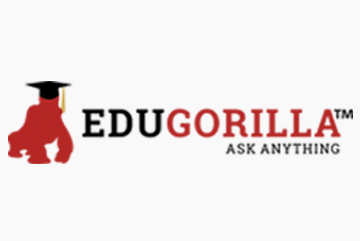 EduGorilla is home to every answer a student can question regarding the preparation of any entrance examination held in India. Students from various streams approach us for information about various coaching institutes, career interests, colleges to choose from, various online test series and also the different educational articles which are published and updated every single day. These articles have more than sufficient information you need to catch up with. The online test series available here is one of India's best Online Test Series which is exclusively designed by going through numerous resources such as syllabus of UPSC, previous years papers, NCERT books and various mock tests. Our detailed explanation for each question makes us exclusive. Performance Analysis of students, section wise analysis, difficulty analysis, All India Rank, comparison with several toppers, Integrated Score Card, Analysis of Mock Test papers based on difficulty level & nature of questions etc. will be given to the students here. It will help in evaluating their performance and course correction. There is no doubt that the price of the prelims test series is also a factor you should consider. Why should you pay more, when you get superior-quality services, questions, performance reports, and analytics at an affordable cost?

Features
50+ Mock Tests is made available with 250+ Topic Wise Tests with detailed explanations so that students can clear their doubt right there itself.
All the mock tests available are bilingual which makes easy for students of both English and Hindi medium to access easily and efficiently.
24x7 Online Access is given.
Personalized Performance Analysis with your All India & State Rank which help you to analyze your preparation.
Online Mock Tests as per the latest pattern and updated new syllabus.
Prelims Test Series offered by us are priced at Rs.199 for one month and Rs.699 for one year respectively.
IASSolution UPSC Prelims Test series is made in a way that gives you the actual feel of UPSC preliminary exams. 38 full-length mock tests integrated with static and current areas guide students to right path thereby preparing you for the real exams. They provide a monthly mock test to cover and revise the current affairs area which is very important to prelims point of view. Current Affairs Mock Test is scheduled at the beginning of every month. At the end of each question in the knowledge zone detailed explanations are given, hence candidates can identify the sections where they went wrong. Online mock test series are determined in accordance with your convenience. Everything is made simple and you can attend tests whenever you desire. Further, candidates can attend either of the two i.e. prelims mock tests or separate tests package. Performance overview is an extra feature where you can analyze your performance. With this, you can find detailed analyses of your marks.

Features
They help to assess your level of preparation as well as preparedness to compete along with other aspirants across the country.
Online mock test series covers the entire syllabus for UPSC prelims examination.
Questions are selected from authentic resources and cover each and every area of the syllabus.
Detailed Timetable for year-long systematic self-study. Students can download it in PDF version.
Test series package is cost effective and now candidates can buy it even at a lower price of Rs. 2999 for only 38 mock tests (for a limited time).

Test series is the trademark of the of Vision IAS. Every year thousands of students utilize Vision IAS test series based on Innovative Assessment System to improve their scores. The immense response from the students and huge surge every year is a living testimony of their commitment to quality. The test series from Vision IAS has become a vital tool for every serious aspirant. Their simple, practical and focused approach will help aspirants understand the demand of the UPSC exam effectively. Their strategy is to constantly innovate to keep the preparation process dynamic and give attention to individual aspirants based on factors like core competence, time management and resource and the requirement of the Civil Service Exam.

Features
They offer a comprehensive and intensive 'interactive' online classroom program which focusses on IAS aspirants.
Their experts provide step by step guidance to aspirants for understanding the approach of the subject and prepare them for effective answer writing.
Their Interactive Learning approach continuously improves student's performance in the right direction.
Their program provides a dedicated support system for personality development of the candidate.
They provide performance evaluation and feedback system.
They provide only 30 mock tests for Rs. 14000.
Fill this form and get best deals on " Coaching classes"
100% genuine institutes aiming to help you ace studies
Get immediate response from the institutes
Compare institutes and pick only the best!
Feel free to choose the institute you like, and rest will be taken care of

Today, Insights is identified with UPSC civil services exam preparation. Insights have introduced a different way of preparation which is done in a UPSC civil service exam. It has a simplified preparation technique to crack one of the toughest examinations. They have made it easy for anyone with an internet connection to prepare for this exam and finally help realize their dream of becoming an IAS or an IPS officer. Insights have made sure that quality guidance is available at an affordable cost to every aspirant in the country. In the age of commercialization, Insights has strived to make sure that it would not follow the traditional approach and exploit students by charging hefty fees for the guidance it provides. This is considered as one of the best quality of the institute by many successful candidates. Prelims test series is the essential source of income for Insights. Their cost is cheaper, and the quality provided is of the highest one, as acknowledged by lakhs of students across India.

Features
Detailed solutions to each question with exhaustive explanations make insight test unique.
High precision and more relevant to the present pattern.
32 full-length tests widely acclaimed for their quality questions.
Questions are framed from standard books and online resources.
Full syllabus GS+CSAT (5 GS+ 4 CSAT) mock tests and only GS (32 GS) is made available at Rs.2000 and Rs.6000 respectively. Also, they are offering only 44 mock tests for Rs. 6990.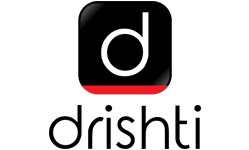 Due to the dynamic pattern of UPSC CS prelims in recent years, it is necessary to modernize your strategy to changing needs of the exam. At Drishti-IAS, with their vast experience of successfully guiding and mentoring students have designed a pedagogical structure to provide a suitable strategy for their students to handle the different facets of prelims paper. Drishti-UPSC CSP (2019) Test series, strategically provide its students with an in-depth coverage of the syllabus and scientifically designed revision plans covering the full static and current portions (multiple times). They aim to make sure that their students are exam ready, with all the skills and mechanism needed to handle any surprise UPSC throws at them.

Features
Comprehensive coverage of full syllabus of UPSC CSP exam through UPSC standard MCQs.
Sectional tests have been designed in such a way that students can cover each subject comprehensively in sufficient time and can evaluate his/her performance through their tests.
Strictly heeding to UPSC pattern, the nature of questions ranges from factual to conceptual, proportionally dividing in each of the test papers.
Options of MCQs have also been arranged in such a manner that elimination tactics can be applied by students while solving questions.
All tests are designed in the same manner as in real examination which helps in better time management and prepares students to solve MCQs correctly under exam pressure.
They provide 30 mock tests for Rs. 6000.
This post was created with our nice and easy submission form. Create your post!
Comment