Best Online Test Series for Village Development Officer (VDO)
Date : August 5, 2019
Uttar Pradesh Subordinate Services Selection Commission or UPSSSC is the state organization authorized to conduct various examinations for appointments to different posts. It conducts various exams in the state of Uttar Pradesh. Uttar Pradesh Subordinate Services Selection Commission is constituted under the provision of the U.P. Subordinate Services Selection Commission Act, 2014. The UPSSSC came into existence in November 1988 as UPSSS board with its headquarters at Lucknow. In 1990 it was converted into Commission. Its mission is to recruit candidates to various services in the state. List of some popular examinations conducted by the U.P. Subordinate Services Selection Commission from time to time is Junior Assistant Examination- top class, Conductor, Stenographer, Clerk, Forest Guard, Boring Technician, Lekhpal, Pharmacist, Revenue Inspector, Junior Engineer and VDO.
One important exam conducted by UPSSSC is VDO or Village Development Officer. VDO is appointed for the overall development of the village. As the name suggests "development", we can simply figure what a VDO does. A VDO develops a village he/she is appointed to in every sense i.e. Development related to education, medical facilities, electricity, cleanliness and road facilities in the village. Let's have a short overview about the responsibilities of a VDO-
•Arranging the sanitation of the village.
•Allotment of places for storing manure.
•Registration of birth, death and marriages and maintenance of other records as prescribed.
•Assisting the development of agriculture, industries and commerce.
•Child welfare and maternity
•Establishment, maintenance and taking care of common grazing ground (charagah).
•Arranging and regulating the source of water supply.
•Implementing the policies (like Swachh Bharat, BRGF, PSP, RGPSA etc.).
Today most of the aspirants fall for online test series in order to prepare for their perspective exams. Preparation using the online test series proves to be greatly helpful for aspiring students. They provide the extremely crucial and differentiating factor of hugely improving levels of preparedness. The reason for this, undoubtedly, is a compilation of a huge bank of questions to practice with. Also, features like time-limit, instant results, analysis of candidates' performance greatly increases their demand among students. So, to ease your search, we are providing you with the list of best online test series for VDO.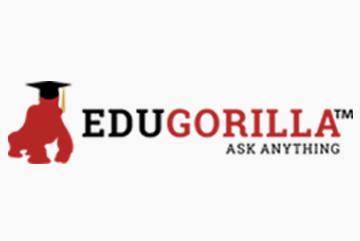 The online test series available with us is one of India's best Online Test Series which is exclusively designed by going through numerous resources such as syllabus of exam, previous years papers, various books and hundreds of mock tests. Our detailed explanation for each question makes us absolute. We at EduGorilla want to help all the aspirants for selecting the best one among several test series flooding the market. And we aren't going to assert our chosen brand as being the best, without substantial facts and figures! Some of them are performance analysis of students, section wise analysis, difficulty analysis, all India rank, comparison with several toppers, integrated scorecard, analysis of mock test papers based on difficulty level & nature of questions etc. will be given to the students here. It will help in evaluating their performance and course correction. There is no doubt that the price of the online test series is also a factor you should consider. Why should you pay more, when you get superior-quality services, questions, performance reports, and analytics at an affordable cost? EduGorilla's Test Series fulfils all the above criteria. Therefore, it presents itself as one of the positively intended game-changers for your aspiration to secure a seat in the coveted VDO competition. Though there are many players in this game of the Test Series, EduGorilla's one carries the capacity to bring completeness to your preparation because of its key features.

Features
Almost every kind of major exam, from the 350+ exams of All India and State levels, is wrapped here.
There is more than 750 number of tests, in which more than 18000 questions have been covered.
The test series contains all levels of questions ranging from the easier to the hard ones, leaving space for the moderate ones also.
Students get 24×7 online access, irrespective of place and time.
Analysis of students' performance in the series and prediction of their rankings for All India & State level exams.
Personalized Performance Analysis at the end of every mock test.
Online Mock Tests are bilingual i.e. both in Hindi and English as per the latest pattern and syllabus.
Students can buy our online test series at a very nominal price for just Rs. 99/- month or can buy it for Rs. 499/- for full one year.

Toppersexam has successfully conducted thousands of online exams till date. Preparing for online competitive exams has now been made easy by accessing it from anywhere and at any point of time. Toppersexam is for those aspirants who aspire to score high marks in general competitive exams as well as entrance exams, at a very nominal cost. This site will be your practice ground for your online preparations. You can write various model online tests present here and evaluate yourself based on your score. Questions are collected from various competitive exams, previous years question papers and presented here for your self-training. The role which the Toppersexam plays is of great importance. It is inspiring the aspirants to prepare and fly high without losing touch with their roots. It has grown in a number of ways in terms of quality as well as in terms of quantity of exams. They have the collection of various competitive and entrance exams and a lot of other activities. They teach you to learn how to prepare yourself, you can view your result easily, it is a complete packet, or you can say a full package of online training. It introduces how to learn, practice and revise yourself without the help of faculty in both Hindi and English medium. They give you a quality in education.

Features
They have launched a new updated Question Bank with the latest syllabus and new pattern.
They also provide free Current Affairs Objective Question Bank.
Test Series can be accessed in both Hindi and English medium.
They have the collection of exams materials like State Level Exam, Banking Exams, International Exams and many more.
Their experts and Toppers Exam Team provide you with the best material to prepare you for exams.
Their test series range from Rs. 100/- to Rs. 250/- approximately.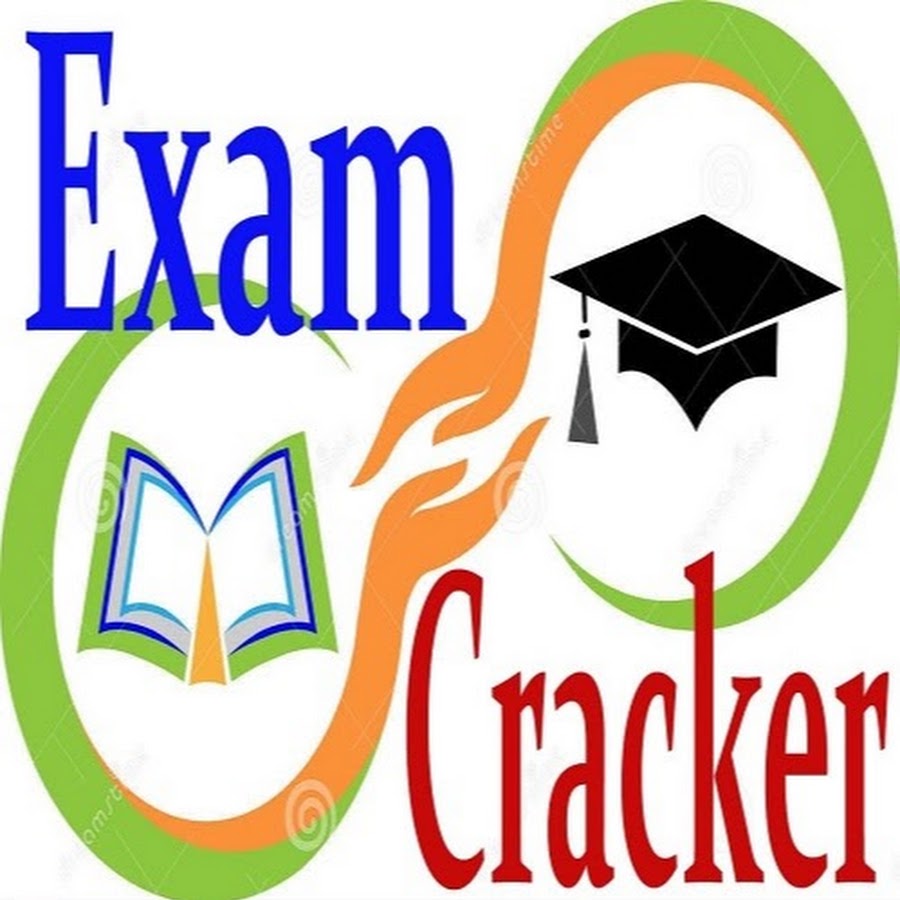 Exam Cracker is an effective and best online test platform forum for aspirants who seek a flexible schedule and up to date study materials. The live tests here give an actual test experience. They offer online test series for UP Constable, VDO, VPO, SSC CGL, SBI PO and others. Their online exam provides a detailed analysis of the student's scorecard. As we all are aware of the proverb "practice makes a man perfect", it fits here in every aspect. Taking these exams regularly would help you at different stages of your preparation. They provide comparative analysis by providing an opportunity to boost your performance irrespective of place and time.

Features
They provide free video lectures daily.
They update their study materials regularly with time.
Test series are created by exam toppers, experts and top faculty. Comprehensive course material is updated with latest exam patterns.
Their online test series covers the complete course material.
They have also made the availability of Course eBooks, Topic wise Tests, Adaptive Tests and Mock Tests, all of which can be used anytime, anywhere.
Their test series is available at a price of Rs. 499/-
Fill this form and get best deals on " Coaching classes"
100% genuine institutes aiming to help you ace studies
Get immediate response from the institutes
Compare institutes and pick only the best!
Feel free to choose the institute you like, and rest will be taken care of

Onlinetyari is India's leading web and mobile app platform providing a complete solution for online preparation for different competitive exams. Their leadership team comprises of three people: Mr. Bhola Meena (founder), Mr. Rajveer Meena (operations) and Mr. Nishit Mathur (strategy). They partner with best of the coaching institutes, independent tutors and publishers to provide legitimate and latest study material for various exam preparation. They provide online test series to students for various exams like SSC, Railways, Banking, Insurance, IAS, and all other state exams. They believe that practising for the exam can make all the difference. The online mock test series provided are based on the latest exam pattern and are constantly updated as per the change in syllabus of the exam.

Features
:
Test on the app and website are also available.
Questions are framed from standard books and online resources.
Comprehensive coverage of full syllabus of exam through standard MCQs.
Instant result and ranking can be seen after every mock test.
It is available in both the languages i.e. Hindi and English.

Safalta.com is a familiar name among lakhs of students. In fact, safalta.com has become compatible with professionalism and excellence in the field of competitive exams. They are both a friend and a guide to the youth standing at a crossroads in their career. Their effort is to make sure that you have a noble aim in the first place, and then to see that you land bang on target. They had set out with a missionary zeal by providing exceptional study material which is specially designed to crack competitive exams. And they are proud to say that their zeal has only strengthened with more than two and half decades of unstinted support. They have been introducing one product after another like a correspondence course, books, e-books, classroom coaching, online and offline tests. They comprise of 10,000+ tests, 500+ courses and 5000+ books.

Features
Online mock test series for VDO covers the entire syllabus for VDO examination.
Questions are selected from authentic resources and cover each and every area of the syllabus.
All tests are designed in the same manner as in real examination which helps in better time management and prepares students to solve MCQs correctly under exam pressure.
Their test series is priced at Rs.149/-
This post was created with our nice and easy submission form. Create your post!
Comment