Best 5 Photography Institutes in Mumbai
Date : May 13, 2019
Mumbai city is a beautiful paradox of dreams and chaos, of glamour and squalor, and of serenity and slums. Known as the city of dreams, Mumbai is mostly popular for housing the Bollywood industry. Art, music, and dance are embedded in the roots of the city. The awe-inspiring Bollywood celebrities ruling the hearts of millions reside within the boundaries of Mumbai. Their fame and popularity are known to one and all. Many of you must be hanging the posters of Shah Rukh Khan or Alia Bhatt or Ranbir Kapoor on the walls of your room or closet. But have you ever spared the thought that who captures their beauty and personality and presents them in magazines, websites, and TV? It's the photographers. They explore the dynamic aspects of these actors' persona and enhance it through their clicks. But where are these photographers prepared? Well, they are groomed at the various photography institutes in Mumbai.
Photography is a field that often starts as a hobby and gradually turns into a full-fledged career. It is one of the most trending career options these days. Doesn't holding a DSLR and traveling the world looks cool? It obviously does. Traditionally, photography was restricted just to weddings, movies, and events. However, the scenario has changed in the last few years. The boom of mass media, advertising and e-commerce have opened up wide avenues for professional photographers. Photography these days has forayed into multiple categories. There is fashion photography, food photography, wildlife photography, sports photography and what not.
However, owning a DSLR doesn't make one a professional shutterbug. To cover the opportunities that this field entails, one needs to master a wide range of tips and tricks. And the first step in this direction is joining a good photography institute. And Mumbai nagariya has many of them. The city itself has to its credit many eminent photographers. Everybody is aware of who Dabboo Ratnani is or who are Avinash Gowarikar and Atul Kasbekar. There are a lot more names associated with Mumbai and the photography institutes in Mumbai. So, let's explore them. Here we have cumulated a list of the best 5 photography institutes in Mumbai to help all the aspiring shutterbugs.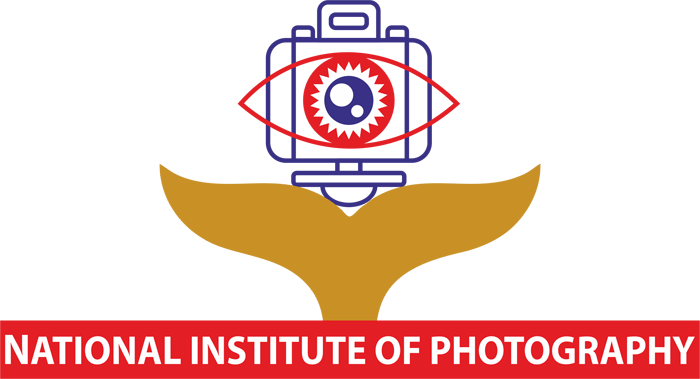 National Institute of Photography is a trusted, renowned and popular photography institute in Mumbai. The institute emerged as a brainchild of Late Prof. Manohar Desai in the year 1983. It is a breeding ground for the youth of Mumbai who wants to make a career in photography or pursue it as a hobby. The institute also boasts of training international students from the US, UAE, Europe, Nigeria and so on. NIP, Mumbai offers in-depth training in photography and videography by the hands of a capable and hardworking faculty. The courses offered here lay the foundation for different genres of photography like macro photography, bird photography, wildlife photography, sports photography, etc. Its intensive syllabus sets high standards for its competitors.

Features
Systematic and methodic way of training
Upgraded to the new trends
A blend of theoretical and practical lessons
Technically equipped infrastructure
FX School is another high-quality photography institute in Mumbai. It is equipped with world-class infrastructure and inspirational learning environment. Be it a state-of-the-art chroma studio, art rooms, fully-equipped practice labs, café lounge, or digital art gallery, FX School, Mumbai has it all. Its photography course helps the students acquire all those skills that are necessary to become a professional shutterbug. Here, students gain an in-depth knowledge of outdoor photography, studio lighting, working of the DSLR, image editing techniques, etc. They also get hands-on experience to build a substantial portfolio and showcase their photography skills.

Features
Innovative and updated course material
Chance to handle live projects
Dynamic and expert professionals
Project-oriented and industry relevant curriculum
State-of-the-art chroma studio and practice labs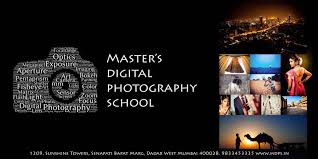 Sitting in the heart of Mumbai city is another renowned photography institute, MDPS. The institute aspires to serve as a platform for not only professional photographers but amateurs as well. Its study methodology includes lectures, slideshows, and indoor as well as outdoor photoshoots. MDPS, Mumbai aims to refine the skills of every aspiring photographer and make sure that they become impressive photographers and not just average ones. It provides them with deep knowledge and insights into the art of photography. The institute holds the credit of producing some of the most renowned photographers of different industries.

Features
Attention to the needs of every student
Interactive guests and critique sessions
Extended support after course completion
DSLR is provided for classes to those who don't own one
An affordable fee structure
Fill this form and get best deals on "Photography Coaching classes"
100% genuine institutes aiming to help you ace studies
Get immediate response from the institutes
Compare institutes and pick only the best!
Feel free to choose the institute you like, and rest will be taken care of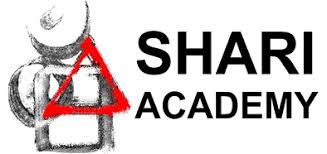 Shari Academy is a premier photography and digital imaging institute of Mumbai devoted to inculcating a photography culture. It offers professional diploma courses in photography providing in-depth learning of the basic and advanced learning techniques of capturing compelling images. Shari Academy has been providing laudable services to the industry for more than two decades. Students from his Mumbai academy are excelling in their profession and bringing laurels to the institute. It is Adobe accredited and backed by Sony, India. Shari Academy is the place where aspiring shutterbugs of Mumbai go to refine and craft their photography skills.

Features
Top photographers as faculty members
State-of-the-art digital labs
Range of props, sets, and backgrounds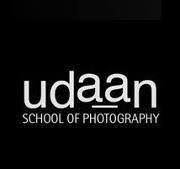 Udaan School of Photography is another corner of Mumbai which adds wings to the students' dreams of photography. The institute caters to both commercial photographers and photojournalists with its intensive course in photography. These courses not only impart technical knowledge to the students but also inculcate a creative vision and individualistic thinking in them. Udaan School is spread across 10,000 square feet of land in Mumbai, completely dedicated to photography. There is no dearth of practice time and facilities for the students. The institute is equipped with four studios with a make-up room, a computer lab, a library, a cafeteria, sitting areas, and a daylight studio. Its students are successfully working with prestigious newspapers and magazines.

Features
Courses designed by leading professionals
Short-cuts and gimmicks are avoided
Faculty comprising award-winning photographers
Access to studio, library, and computers
This post was created with our nice and easy submission form. Create your post!
Comment