A little about JAM (Joint Admission Test for M.Sc.)
JAM is a 3-hour Computer Based Test (CBT).
JAM 2018 will be conducted on 11th February 2018. It is conducted for admission in postgraduate courses such as M.Sc (2 years/4 Semesters), M.Sc-PhD, M.Sc-M.Tech, Joint M.Sc-PhD. Each year, one of the 16 participating premier institutes of India (IITs or IISc) conduct the JAM test on a rotational basis.
In 2018 JAM will be conducted by IIT Bombay. The IITs and IIsc that use JAM score for admissions are:
IISc Bangalore, IIT Bhubaneswar, IIT Bombay, IIT Delhi, IIT Gandhinagar, IIT Guwahati, IIT Hyderabad, IIT Indore, IIT Jodhpur, IIT Kanpur, IIT Kharagpur, IIT Madras, IIT Patna, IIT Roorkee and IIT Ropar. Some other universities, colleges and institutes that use JAM score for admission purposes are: IIEST Shibpur, NIT Agartala, MNNIT Allahabad, NIT Arunachal Pradesh, NIT Calicut, NIT Durgapur, MNIT Jaipur, NIT Jalandhar, NIT Jamshedpur, NIT Manipur, VNIT Nagpur, NIT Rourkela, NIT Silchar, NIT Srinagar J&K, NIT Warangal, SLIET Punjab, NIT Hamirpur, NIT Sikkim, Jawaharlal Nehru Centre for Advanced Scientific Research (JNCASR), IISER Bhopal and IISER Pune.
Best IITs of India
Joint Admission Test for M.Sc (JAM) in brief-
Exam name – Joint admission test for M.Sc programmes
Commonly Known as – JAM
Exam type -Postgraduate
Number of institutes participating – 16
Exam level – University
Total number of offered programmes – 20
Exam mode–  Online
Total seats –-1800 (approximately)
Exam format–  Objective
Eligibility Parameters JAM as per 2017–
Candidates should have completed graduation with minimum 55% marks (For General/OBC Category Students) and 50% marks (Reserved Category Students)
Candidates who have appeared for their final examination are also eligible to apply
Both Indian and foreign national can apply
There is no upper age limit for attempting JAM 2018
There are additional institute specific and course-specific eligibility criteria as well that candidates need to fulfill
How to apply?
The application and admission procedure for JAM is known as Joint Online Application Processing System (JOAPS).
Candidates have to apply online by visiting the official website – jam.iitb.ac.in
Candidates need to fill the online Application Form. It is available on the website since 05th Sep 2017
Candidates first need to register on the website using a valid email ID and mobile number after which they will be provided with an enrollment number and password
Candidates will then login and fill the online Application Form by providing all personal and educational details. They also need to upload their recent passport-sized color photograph, signature, and SC/ST/PwD certificates (if applicable)
Once done, candidates will make the payment of application fees online using credit/debit card or internet banking
Candidates can download and take printout of filled application form for their reference
Number of Test Papers–
There will a total of 7 papers all containing objective type questions in three patterns namely Multiple-Choice Question (MCQ), Multiple Select Question (MSQ) and Numerical Answer Type (NAT) Questions. Biological Sciences (BL)
Biotechnology (BT)
Chemistry (CY)
Geology (GG)
Mathematics (MA)
Mathematical Statistics (MS)
Physics (PH)
All of the above-mentioned test papers would contain objective type questions in three patterns viz. Multiple-Choice Question (MCQ), Multiple Select Question (MSQ) and Numerical Answer Type (NAT) Questions. Candidates can appear for a maximum of two papers. In case, the candidate appears for two papers he will have to pay an additional examination fee and make sure that the timing for the said test papers does not overlap. JAM examination is divided in 3 sections and consists of 60 questions of 100 marks.
| | | |
| --- | --- | --- |
| Section | Question Type | No. of Questions |
| A | Multiple-Choice Question (MCQs) | 30 |
| B | Multiple Select Question (MSQs) | 10 |
| C | Numerical Answer Type (NAT) | 20 |
| Total |   | 60 |
There is a duration of 3 hours for each test paper, with the medium as English. To quickly solve complex numerical questions during the exam, JAM Authorities have introduced the use of virtual Calculator. A JAM Aspirant must be well-versed with the shortcuts to calculate fast.
Preparation Tips
Don't get bitten by exam worries, just keep in mind these few preparation tips.
You need to prepare as early as possible so you may get enough time for exam preparations
You have to understand and analyze the syllabus before.
Study from the best study materials
Practice previous years' question papers & sample papers.
Make short notes of the topics and revise them at the end of preparation.
Do physical exercises as it will help you concentrate on your studies.
Make a list of subjects and prioritize them based on the marks allotted to them. Create a timetable distributing subjects according to the marks. According to the exam experts, learning random topics may lead to confusion at the end.
Don't take any stress
Eat well & try to sleep for at least 6 to 7 hours a day during your preparation.
Maintaining good health during exam preparation is a very important part of every tough competitive exam
6 tips for last minute preparation:
Try and solve as many past year question papers as you can, to get an insight into the kind of questions which are generally asked.
Solve mock test papers available online.
Make very short notes or memory cards to help in last minute revision.
Devote more time towards revising topics which have more weightage
Stay away from starting a new topic at the last minute. Instead, revise the topics you have already completed.
Keep calm and don't panic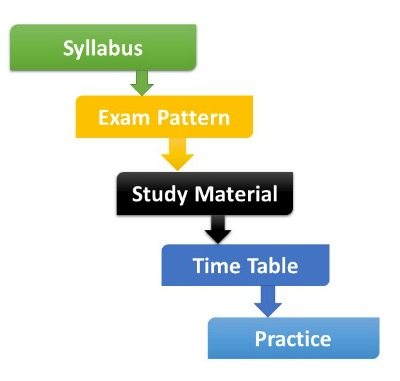 Last word
One considers himself lucky after getting admission in IIT since the exam and the whole admission process is overall tough. But by instilling hard word with dedication, you can pave your way to success. We wish you all the best.
If you have any queries regarding JAM, please share them in the comments section below. We will get back to you as soon as possible.
You Might Want To Read:
Apex, Delhi University Certificate Diplomabulgarian Mock Test Paper 2, Agricultural Engineering, Ugc Net Telugu Mock Test Paper 32, Madras Institute Of Technology Chennai, Aakash Institute Vs Narayana Academy, Assistant, Political Science 1, Ugc Net Arab Culture Islamic Studies Question Paper 10 2006, Ncert Books Pdf English
Leave your vote
This post was created with our nice and easy submission form. Create your post!