Best 5 RO ARO coaching institutes in Agra
Date : July 30, 2019
Agra has been the city of many obligated Civil servants. While some have served in posts like IAS, IPS and PCS some have performed the duties of RO ARO officers. RO ARO exams require a lot of preparation and training, to provide which, there are many RO ARO coaching institutes in Agra. But before we talk about them let's make sure to inform ourselves about RO ARO.
The Uttar Pradesh Public Service Commission or UPPSC hosts the examinations for entrance to the various Civil Services in Uttar Pradesh. As a matter of fact, each of the exams conducted by the UPPSC is difficult to be qualified. But once accomplished, they bring great power and responsibility. All the officers play a very important role in the smooth functioning of the government. To make sure that all the policies are followed orderly and incomplete tasks are worked upon properly, the government assigns Reviewing Officers and Assistant Review Officers.
Moving on to the details of the paper. There are 2 stages of the exam namely – Preliminary, and Mains. First, let's discuss the Prelims round. This is a multiple choice question-based round. There are 2 question papers in the first round. Paper 1 is of General Studies and has 140 questions of one mark each. Paper 2 is of General Hindi and has 60 questions each of one mark. The duration of Paper 1 is 2 hours and Paper 2 is 1 hour. As per the marking scheme, there is a reduction of 1/3rd marks for every wrong answer.
As for the second round that is the Mains, it is divided into 3 question papers. These three papers are General Studies, General Hindi and Drafting, Hindi Essay. As the names suggest, the first 2 papers of this round are multiple choice based in nature and 1 paper is subjective in form. The General Hindi and Drafting paper is further divided into two sections namely - Conventional and General Vocabulary.
Now let's initiate the topic of RO ARO coaching institutes once again. For cracking RO/ARO, while some candidates opt for self-study, others prefer a guide. Some study centers have yielded remarkable results year after year. They have earned certain goodwill in the city for being the best 5 RO ARO coaching institutes in Agra. Here, we aim at highlighting what makes these institutes different from one another. Please do read on to discover the same.

Since 1995, Mahendra's has been working to become a pitstop for RO ARO students in Agra looking for guidance. The teachers here aim to impart education in ways that difficult concepts can be understood by students of all levels. The fact that teaching here is not restricted to the classrooms has made Mahendra's achieve recognition as one of the best RO ARO coaching institutes in Agra. Various group activities and mental drills organized during classes have resulted in the all-round development of the RO ARO aspirants. In order to make sure all the students are well-versed with technology, Mahendra's provides digital facilities in its branch at Agra. Since it is easier to teach and learn through graphics, there is also a provision of smart classes.

Features
Worksheets based upon daily lectures are issued to each student.
Regular conduct of speed tests.
Smart labs for the convenience of students.
Regular revision of the study material for better performance.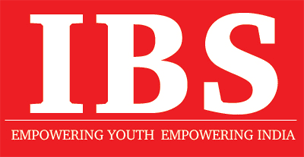 Backed up by a knowledgeable faculty who forges new ways of teaching students effectively, IBS provides guidance for RO ARO, Bank PO, and many such competitive exams. IBS has come a long way since its commencement and today it is known as one of the best RO ARO coaching institutes in Agra. For providing guidance in an appropriate way, the teachers take hints from the previous year papers and plan tests based upon them. The weak students are helped by conduction of regular one-on-one sessions with the faculty. IBS has also come up with online courses to facilitate learning for distant learners.

Features
Regulation of a competitive environment by the teachers.
Availability of free of cost online tests.
The facility of online video lectures.
A wisely designed timetable is followed.
Career Launcher at Agra has guided many students adeptly to qualify various competitive exams successfully for many years. They offer help for RO ARO, CLAT, and various postgraduate and undergraduate level exams. Due to the quality of education that the faculty gives to the RO ARO aspirants, Career Launcher has become one of the best study centers for the same in Agra. The faculty designs innovative and interactive methods to prevent the classes from turning monotonous. It is due to the varied services that this RO ARO coaching institute in Agra has set up benchmarks for its competitors. This study center has its branches in Singapore and Dubai as well.

Features
Various practice tests are available for regular practices.
Availability of online RO ARO test series.
A vast range of study guides.
There is also a facility of correspondence courses and online tutorials.
Fill this form and get best deals on "UPPSC (Uttar Pradesh Public Service Commission) Coaching classes"
100% genuine institutes aiming to help you ace studies
Get immediate response from the institutes
Compare institutes and pick only the best!
Feel free to choose the institute you like, and rest will be taken care of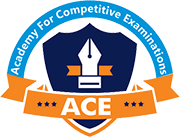 With the aim of outshining in all the fields of education that they guide in; Academy for Competitive Exams has become one of the best RO ARO coaching institutes in Agra. The students here are guided to become meritorious qualifiers of RO ARO, NIFT, Bank PO, etc. Since an RO ARO candidate is required to be honest no matter what the circumstances or consequences, various activities are organized to instill the same. These activities have been helpful in developing the personality of the RO ARO aspirants better. The techniques that Academy for Competitive Exams employs to teach its students, proves to be beneficial for them further in life.

Features
Excellent infrastructural facilities.
Regular guest speaking sessions.
Modification of the study material is regular.
Availability of General Knowledge capsules.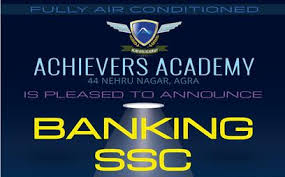 Because an RO ARO candidate must be an excellent observer as well, the teaching methodologies here have been designed in a way that this quality can be developed. Due to the methods employed by the faculty to teach at the students, Achiever's Academy has made its mark as one of the best RO ARO coaching institutes in Agra. One of the prominent features of this institute is the importance it gives to the personality development of each student. There is the regular conduct of special classes for the same. The RO ARO qualifiers from Achiever's Academy are increasing every year, and this has made them even more desirable.

Features
Special training to handle mental pressure.
The focus and determination of the faculty are praiseworthy.
Easily comprehensible study guides
Close supervision of every student.
This post was created with our nice and easy submission form. Create your post!
Comment