Best 5 RO ARO coaching institutes in Delhi
Date : April 27, 2019
The systematic functioning of any government be it Central or State is dependent upon the officers who are a part of it. As for the government of Uttar Pradesh, a part of the list of office bearers, are the Reviewing Officers. These officers are divided into two categories namely- RO and ARO. The function of these officers is to make sure that the government should work progressively with consistency. Keeping in mind the responsibility that an RO and ARO have on their shoulders, the UPPSC hosts an examination for their posts. Many candidates from Delhi as well flock in to appear for this examination. Since it is a well-known fact that such exams are difficult to qualify, many teaching enthusiasts have come up with a solution. They have established numerous RO ARO coaching institutes in Delhi to provide guidance for the same.
But before we shall disclose their names, let's discover some facts about RO ARO. It is conducted in two rounds first being Prelims and second being Mains. First, let's initiate with the discussion of the Prelims round. It is a multiple choice question based round and is divided into 2 sections. Each of these sections has a different question paper. The first section is meant for General Studies and consists of 140 questions. The second section is meant for General Hindi and carries 60 marks. Each correct question is rewarded with one mark. As per the marking scheme, there is a negative marking of 0.33 for every wrong answer.
Moving on to the Mains round, it is divided into 3 sections. Each of these sections has a separate question paper. These three sections are General Studies, General Hindi and Drafting, Hindi Essay. As the names suggest, the first 2 sections of this round are multiple choice based in nature. As for the Hindi Essay, it is subjective in form.
Now, we move forward to discussing the RO ARO coaching institutes once again. For excelling in RO ARO, while some candidates prefer self-study, some reach out for guidance. In order to cater to this need, there are many coaching institutes for the same in Delhi. Some of them have earned goodwill for being the best 5 RO ARO coaching institutes in Delhi. In this article, we wish to throw some light upon the reasons which have earned them the trust of the masses. Please read on to discover the same.

For more than 2 decades, Mahendra's has worked hard to make sure that all the latest facilities under the sun can be brought to the tables of their institute. To ensure this happens, every student is provided with a laptop to study. Each RO ARO aspirant is permitted to access the directory that Mahendra's maintains in order to inform themselves about anything related to their careers. These faculty here is available for 12 hours of the day to help the RO ARO aspirants in clarifying all their doubts. Since it is a human trait to memorize things better if learned via graphics, smart classes are employed for teaching. There is the regular conduct of mental drills as well to sharpen the senses of the candidates. These facilities have made Mahendra's become one of the best RO ARO coaching institutes in Delhi.

Features
Each student is given worksheets based upon class lectures every day.
Speed tests are conducted frequently to enhance the qualities of the RO ARO aspirants.
Smart labs for the benefit of students.
Regular and thorough revision of the syllabus.

Career Power, Delhi a venture of Adda 247, has maneuvered many students adeptly to qualify competitive exams meritoriously for many years. Instrumental in earning the trust of the RO ARO candidates has been the dedicated faculty at Career Power. This faculty devises efficient methods to make the classes both innovative and interactive. The latest technology that this RO ARO coaching institute employs to impart quality education to its students has also made it set benchmarks for its competitors. There is a well-maintained blog with 24 hours of accessibility to all the students. This blog holds important information related to career opportunities and exam notifications in a detailed and comprehensive manner.

Features
Well-designed test series for better practice are available
One-on-one discussions of the mocks
Study guides are designed in an elaborate and professional manner.
Conduction of mental drills is regular.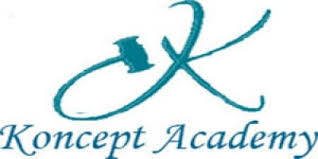 A knowledgeable and experienced faculty strives at Koncept Academy to develop new ways of teaching students in an effective manner. This study center has come a long way since its installation and today it is acknowledged as one of the best RO ARO coaching institutes in Delhi. For providing guidance appropriately the teachers take hints from the previous year papers and plan tests based upon them. Then the information gained is compiled into books in a comprehensible manner. These books are utilized by the faculty to impart education in a very concise way. Koncept Academy has trained many RO ARO aspirants and most of them have come out with flying colors. The increasing rates of selections from this RO ARO coaching institute have made it rank amongst the best of its kind.

Features
A competitive environment is maintained to instill the quality of good performance under pressure
Online tests are available at no additional costs
Free study notes are available online
Online lecture videos with regular updates are available
Fill this form and get best deals on "UPPSC (Uttar Pradesh Public Service Commission) Coaching classes"
100% genuine institutes aiming to help you ace studies
Get immediate response from the institutes
Compare institutes and pick only the best!
Feel free to choose the institute you like, and rest will be taken care of

Established with an aim of excelling in all the fields that they begin to coach in, K.D. Campus has worked hard to achieve this goal. Today, this RO ARO coaching institute is known to be one of the best in its field. K.D. Campus also assists in the field of Bank PO, NDA, CDS and SSB interviews. Previously, there have been many meritorious RO ARO qualifiers from this coaching institute. They have gone ahead to become examples for their juniors and a source of motivation for the teachers to keep up with the hard work. The teachers here work to polish the attribute of the students to an extent that would help them to qualify RO ARO with ease.

Features
Emphasis on the all-round development of the candidates
Regular organization of quizzes.
Modernization of study material is regular
General knowledge capsules are available for help
Having kept in mind that an RO ARO qualifier is expected to have a good personality along with an intellectual mind, the timetable at Paramount Coaching Institute is designed. Due to the dedicated efforts made by the teachers at making concepts easy to understand, this institute has been ranked amongst the best of its kind. Emphasis over here is given to the all-round development of all the candidates aspiring for RO ARO. Habits like record maintaining, organization and punctuality are inculcated in the students. The faculty here makes sure that no students should forget the code of conduct.

Features
Professional training for mental development
A well-oriented and organized faculty
Helpful and self-sufficient study guides
Supervision of each student is done closely
This post was created with our nice and easy submission form. Create your post!
Comment