Best 5 RRB Coaching Institutes in Lucknow
Date : August 19, 2019
If you wish to get into the government sector, the department of Railways is an esteemed choice. Indian Railways is one of the largest networks in the world. Indian Railways run on both long distance and short distance rails on a multi-gauge network of broad, meter and narrow gauges. The Railway Recruitment Board (RRB) is an operational government body which recruits on a variety of different posts and profiles. RRB conducts 4 exams to absorb individuals into the Railways Department –
•RRB ALP
•RRB JE/SSE
•RRC Group D
•RRB NTPC
As there are hundreds and thousands of individuals aspiring for the RRB exams, the entry into Railways was made tough and complex. The candidates need to go through a stringent procedure of selection lined up with exams and interviews. Therefore, one needs proper guidance and assistance to prepare for the RRB exams thoroughly. To suffice the cause, many RRB coaching institutes have surfaced over the years in Lucknow and other cities. These coaching institutes provide preparatory learning classes for different RRB exams. There are several reasons to favor going for RRB coaching institutes, in Lucknow and other cities, for the preparation of Railways exams.
•The coaching institutes are equipped with relevant study material and ample practice tests to prepare students for the RRB exams.
•They teach the students various time-management skills and different tips and tricks to solve the questions in RRB exams.
•The RRB coaching institutes maintain a conducive environment for study with high and healthy competition.
•The students are provided with all the updates and latest happenings pertaining to RRB recruitments.
With all the pros that one can count regarding RRB coaching institutes in Lucknow, there is a con of selecting the best from the lot. With all of them boasting about their achievements and superiority over the rest, it becomes a bit difficult for the aspirants to go for the real best. In such a case, we are here to offer some help. We have compiled the best 5 RRB coaching institutes in Lucknow to rule out all hassle and confusion.

If you talk about the best RRB coaching institutes in Lucknow, you cannot simply miss out the name – Mahendras. Established in 1995, Mahendras has just gotten better with age. With the endeavor of providing the latest quality of education, the coaching institute amalgamates traditional teaching methodology with the digital one. Smart classes, smart labs, online ST portals are a result of the same. With remarkable results in RRB exams over the years, it stands as a pioneer of RRB coaching institutes in Lucknow. It has also garnered various critical acclamations for its performance and delivery of exceptional results.

Features
Precise study notes to relieve the students of the irrelevant study material.
Speed test labs to provide a simulated examination hall like experience.
Free live video lectures to catch up on all the missed classes.
Weekly class assessments to catch up on the students' progress.
Provision of an online portal – My Shop- to buy MICA, e-papers, online test series and more.
Problem-solving and students' grievance cell.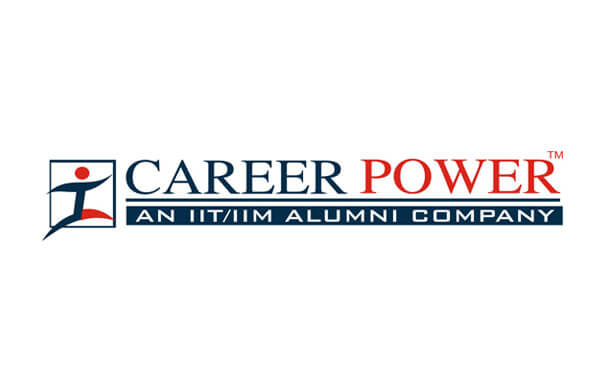 One of the most popular names on the tongues of the RRB aspirants in Lucknow is Career Power. It is the offline portal of the online coaching giant Adda 24*7. After training millions of students through its different online portals like Adda247.com, Adda 247 Youtube Channel, Adda 247 Mobile App, bankersadda.com, etc., Adda 24*7 stepped foot in the offline base in the year 2010. With the same spirit and dedication of providing quality and result-oriented education, Career Power became a center of excellence quite too soon. Here you will find every tool you need to sail through the RRB exam coupled with extra practice and extra guidance.

Features
Time-bound online test series on the latest pattern.
Detailed solutions of the tests with section-wise analysis and all-India rankings.
Two to three hours of daily classroom sessions.
Specially designed books and material for every subject.
Online videos and test series of Adda 24*7.
Classroom assignments to track daily progress.
Capsules for GK and Current Affairs.
Doubt clearing sessions and online support.

Established in 2006 with a batch of 25 students, Paramount is an ultimate destination of RRB aspirants in Lucknow. The team at paramount is committed to providing the best in the arena, be it the quality of study material, excellence of the faculty or the classroom atmosphere and infrastructure. The motto is to provide quality education and complete guidance to the government job aspirants on a pan-India basis. Presently, the coaching institute is a team of 565 members, 325 faculties, 172263 students and 61625 selections spread over Lucknow and other cities of India.

Features
Online and offline study material and practice sets.
Simulated tests and an All-India test series of 30000+ students.
Comprehensive analysis and detailed reports of the practice tests and mocks.
Doubt clearing sessions on mocks.
Online counseling and assessment on a one-on-one basis.
Notifications about the latest government jobs - recruitments, admit cards, exam pattern, admit cards, results and so on.
Fill this form and get best deals on "RRB (Railways) Coaching classes"
100% genuine institutes aiming to help you ace studies
Get immediate response from the institutes
Compare institutes and pick only the best!
Feel free to choose the institute you like, and rest will be taken care of

Gautam Competition Coaching is a team of dedicated and skilled members whose collective efforts have made it a popular RRB coaching institute in Lucknow. The coaching serves as an alliance between the students and the faculty providing the guidance and assistance needed to ace the RRB exam. It serves as a destination providing all the necessary support, motivation, techniques, training and facility to crack government exams.

Features
An organized and time-saving approach to preparation.
3 speed tests in a week to track progress at every step.
Simple and effective notes.
Tips and tricks on scoring better.
Experienced faculty with more than 10 years of experience at hand.
Discussions and interactive sessions with short-cuts and hot tips for tackling the questions.
Founded by Mr. Ajay Dubey for a pious cause of educating and training students, Balaji institute has become a household name as regards the best RRB coaching institutes in Lucknow. Homely environment and personal attention are what makes Balaji Institute a favorite destination of the RRB aspirants. The teaching methodology is characterized by simple and easy notes, result oriented way of teaching, regular practice and close monitoring of the students' performance. With a network of 10 branches, 220 expert members, and 21000 selections for different government exams, Balaji has received several acclamations in the field of education.

Features
Personalized study notes for better preparation.
Free study material videos on YouTube.
Current affairs to catch up on the latest happenings.
Latest tips & tricks for tackling different questions.
Speed test labs to make the students familiar with the examination environment.
This post was created with our nice and easy submission form. Create your post!
Comment