Best 5 SSB Coaching Institutes in Allahabad
Date : July 27, 2019
Allahabad, the Sangam city, has various important government institutions whether of centre or state level. Among them, SSB has its own special place. The SSB, Allahabad is the eastern selection centre established in the year 1957. It has 5 selection boards with the aim of recommending candidates for the post of officers in the Indian armed forces. With an SSB centre in the city, youngsters of Allahabad are deeply attracted to armed forces. This is evident from several training institutes of SSB located in Allahabad. These SSB coaching institutes are headed mostly by ex-officers of the armed forces. Also, those who have been associated with SSB have been coming out with such coaching institutes in Allahabad. We will shed some light on some of the SSB coaching institutes in Allahabad. But let us first delve into the week-long selection procedure at SSB.
Service selection board or SSB interview is held over a span of 5 to 7 days. The candidates go through a variety of tests such as Intelligence test, interviews and personality tests. The variety of challenging tasks through which a candidate goes through assesses his mental and physical fitness. Except for those applying for medical corps in the armed forces, everybody must appear for SSB interview. Day 1 acts as a screening round for candidates. Those shortlisted for Day 2 must undergo a psychology test on the very next day. Starting from Day 2 individual interviews are also held side by side which continue for the next 2 days. On Day 3 and 4, various challenging tasks must be carried out by candidates under the supervision of GTOs. Day 5 is the final day of the selection procedure in which candidates are judged by a panel of assessors on an individual basis.
With such an intense shortlisting procedure the percentage of errors must be on the minimum side. Also, huge competition is another headache. Therefore, to formulate a winning strategy should be the goal of an individual. Many youngsters of Allahabad have adopted this mindset in order to qualify SSB. Some relied on self-preparation while some went for guidance to coaching institutes. If you are from the second category, then this article deserves a worthwhile reading. We have come up with the best 5 SSB coaching institutes in Allahabad.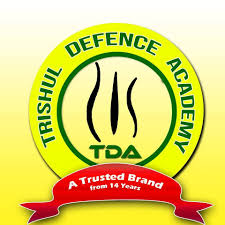 Wing Commander Anoop Mehta laid the coaching institute's foundation. It specialises in providing SSB coaching in Allahabad. There are three courses based on the duration of preparation. SSB Crackes is a 30 days SSB preparation programme. There is SSB Bombers and SSB Parakaram each for 15 days but the earlier one gives additionally a 15 days membership. All three courseware has been specifically designed for SSB aspirants. Trishul Defence Academy is one of the few coaching institutes in Allahabad to have its own GTO ground. To ensure complete transparency Trishul defence academy, Allahabad conducts regular parent-teacher interaction. Since personality tests are an important part of SSB, special attention is given on this aspect. The personal interview training is conducted by a group of highly experienced trainers. All the activities performed at the coaching institute are to make aspirants SSB ready.

Features
Hostel accommodation available
Mock tests conducted frequently
Emphasis on physical fitness
It was established in the year 2008 by Mr Saurabh Singh. Major Kalshi Classes have one of the best teams for training for SSB interview at Allahabad. The team comprises of designated SSB interview officers, retired armed forces officers, psychology & GTO experts. The preparation material for SSB offered at the coaching institute is one of the best in Allahabad. There is the facility of selecting your own tutor at Major Kalshi Classes. This is done keeping the student's best interests in mind. The teachers are also appointed after undergoing detailed training. This is to make sure that SSB aspirants are taught by only the best. Interview training programme lays particular importance on improving communication skills. Well- equipped library is also one of the striking features of this coaching institute situated in Allahabad.

Features
Special sessions for doubt removal
Frequently held test series
Monitoring of students' progress
Classroom sessions full of synergy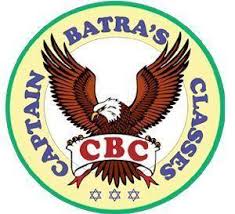 For the last 10 years, Captain Batra coaching institute is serving the needs of defence aspirants quite astoundingly. The experienced faculty at the institute prepares SSB aspirants with full dedication. Imparting a value-driven education to students is the motto of Captain Batra classes. That's why the faculty forms the backbone of the coaching institute at Allahabad. Not only academics but also equal emphasis is given to various co-curricular activities. Special emphasis is given to physical fitness training. The environment at Captain Batra classes is such as to emulate as that of an SSB centre. This is done in order to make aspirants selection ready.

Features
Completion of the curriculum on time
Fill this form and get best deals on "SSB Coaching classes"
100% genuine institutes aiming to help you ace studies
Get immediate response from the institutes
Compare institutes and pick only the best!
Feel free to choose the institute you like, and rest will be taken care of
Soldier's defence academy provides a structured training framework for SSB aspirants. Founded by Mr BM Bharadwaj in the year 2010, it has one of the best faculty for SSB training in Allahabad. Communication skills and overall personality development are given special attention when preparing aspirants for SSB. Mock interviews in a scheduled manner are organised on a regular basis. Infrastructure at the Allahabad centre has been planned in such an effective manner to help SSB aspirants in every aspect. NABHYA course is a specially designed keeping in mind SSB aspirants. It has a 15 days rigorous training module. The coaching institute also tracks the progress of individual candidates. This is to ensure that no laxity in preparation creeps up.

Features
One of the biggest training grounds
Hostel facility available
Medical facility also available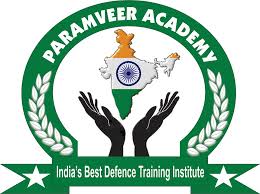 Paramveer academy at Allahabad believes in providing quality SSB training since its inception in 2009. Driven by doing it best at whatever they do, the faculty at the coaching institute makes students strive harder for success. Therefore, Paramveer coaching institute has emerged as one of the pioneers in SSB preparation. Their motive is to make students SSB as well as job-ready by imparting standard education services. Each aspirant is dealt on an individual basis. Paramveer academy, Allahabad had helped many aspirants on to the path of success. With its classroom coaching and quality study material, Paramveer Academy has been guiding many SSB aspirants of Allahabad. It has one of the highest selection track records in government exams. Hence, the coaching institute has become a choice of many SSB aspirants.

Features
Online tests in a time-bound manner
GK and current study material is updated on a regular basis
Doubt clearing sessions are held on time to time basis
All India test series having many participants
This post was created with our nice and easy submission form. Create your post!
Comment