About SSC
SSC, unabridged as Staff Selection Commission, is a segment of the Government of India constituted to recruit manpower for the various wings of the Central Government and its associations. Pursuant to this, it conducts a range of open competitive exams throughout the country. The Commission is headquartered at New Delhi and has seven regional offices and two sub-regional offices. The SSC regional offices stand in Allahabad, Bangalore, Chennai, Delhi, Guwahati, Kolkata, and Mumbai and the sub-regional ones in Chandigarh and Raipur.
History of SSC
The history of Staff Selection Commission dates back to 1967-68 when the Estimates Committee of the Parliament felt the need for setting up a commission for recruitment to lower posts and categories. Subsequently, an Examination Wing was added to the Secretariat Training School. The Administrative Reforms Commission (ARC) then drew attention to the bulk of staff required for these posts and the identical nature of their required qualifications. It further advocated pooling of these recruitments and setting up of a commission for selecting personnel for the same.
This brought to life the Subordinate Services Commission which eventually got re-designated as the Staff Selection Commission. The Staff Selection Commission came into effect on 26th September 1977 to fetch suitable candidates for the non-technical posts of Group C in government ministries and their subordinate offices. Gradually, more and more functions were attributed to SSC including recruitment of Group B posts of various departments. Presently, SSC is a part of the Department of Personnel and Training and comprises a Chairman, two Members and a Secretary-cum-Controller of Examinations.
Functions of SSC
The Staff Selection Commission holds multiple tasks in its checklist. These can be summarized as:
To make recruitments for Group B posts and non-technical Group C posts in government departments and their attached and subordinate offices
Conducting examinations and interviews for recruitment to different posts in its domain
Holding Departmental Exams for promotion to higher divisions
Conducting periodical Typewriting Tests in English and Hindi
Variety of other functions entrusted by the Central Government
Best SSC Coaching Institutes
The Staff Selection Commission is one of those government organizations that hold the maximum power, prestige, repute, and glamour. It is second to only one organization and that is, the Union Public Service Commission (UPSC). And that is perhaps why students belonging to different academic backgrounds aspire to become a part of it. However, SSC exams are marked by cut-throat competition and immense pressure. In such a scenario, joining a professional SSC coaching becomes the obvious choice of the aspirants. These SSC coaching institutes are backed by quality resources and withstand all the changes and demands of the entrance exams.
However, the plenty of SSC coaching institutes often bring in confusion and indecisiveness on the part of aspirants. To resolve the issue, we have curated a list of the best 5 SSC coaching centers in the country. Read on to know more about them.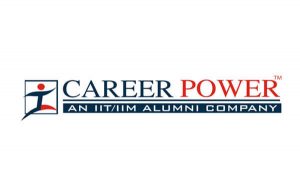 Career Power came into being when Adda247 decided to step in onto the offline platform. The SSC coaching is the offline version of one of the largest online test preparation unit of India. The institute laid its roots in the year 2010 with a team of passionate and dedicated educators. It is led by a team of IIT and IIM alumni with a vision of offering result-oriented quality coaching. Career Power provides preparatory coaching for a variety of government exams like SSC CGL, SSC CHSL, Bank PO/Clerk, SBI PO/Clerk, IBPS PO/Clerk, Railways, NABARD, RBI, SIDBI, CTET, etc.
The SSC coaching boasts of having the highest number of selections in competitive exams since the last six years. Students hail it as one of the best places for preparation of competitive exams. It is spread throughout the length and breadth of the country. Career Power is present in Ahmedabad, Ballabhgarh, Bareilly, Dehradun, Delhi-NCR, Ghaziabad, Gorakhpur, Gurgaon, Hisar, Jhansi, Kanpur,  Lucknow, Ludhiana, Noida, Orai, Varanasi, Bhubaneshwar, Bhagalpur, Durgapur, Guwahati, Hooghly, Kolkata, Madhuwani, Muzaffarpur, Patna, Purnia, Ranchi, Rourkela, Siliguri, Jaipur, Udaipur, Gandhinagar, Bangalore, Chennai, Bhopal, Guna, Indore, Pune, Jabalpur, Dindigul, and Karad with its powerful training modules and faculty.
Career Power has in store the following SSC coaching programs:

Whether or not you are an SSC aspirant, you must have surely heard of Mahendra's. The SSC coaching is one of the oldest in the field and also one of the most reputed. The wise walls of Mahendra's were created two and a half decades back in 1994 to offer quality education for Banking, SSC, and Railways entrances. It is among the handful SSC coaching institutes who have made judicious use of digitization to take learning beyond classrooms. Mahendra's employs modern digital strategies to provide a holistic learning experience to the aspirants.
And that is not all, the SSC coaching also boasts of being a leader when it comes to selections in competitive exams. It has a foot in almost every state of India. You can find a branch of Mahendra's in Agra, Ahmedabad, Allahabad, Ambala, Amritsar, Bareilly, Basti, Bhopal, Bangalore, Bhubaneshwar, Chandigarh, Chennai, Cuttack, Dehradun, Delhi, Dhanbad, Faizabad, Fatehpur, Ghaziabad, Gonda, Gurugram, Hardoi, Hisar, Hyderabad, Indore, Jhansi, Kanpur, Kolkata, Lucknow, Meerut, Mumbai, Patna, Pune, Rajkot, Ranchi, Surat, Warangal, and 124 more places.
The SSC coaching offers admissions to its learning programs through a variety of cards: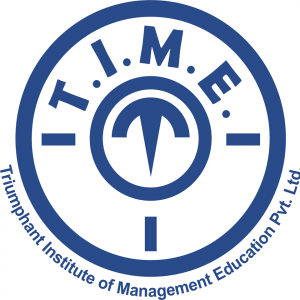 When it comes to SSC preparation, TIME is a name that you can vouch for. The institute was established in 1992 by a bunch of IIT and IIM graduates. Over the years, the SSC coaching has not only gained the trust and faith of the students but also banked the confidence of their parents. It is known for its quality training programs and its well-conceptualized study material. And when it comes to results, the SSC coaching is second to none. TIME has always produced unparalleled results in all the exams it coaches for.
The institute has a good pan-India presence with over 243 study centers spread across the country. You can find TIME centers in Agra, Ahmedabad, Ajmer, Ambala, Amritsar, Anantapur, Bangalore, Bargarh, Bhagalpur, Bikaner, Chandigarh, Chhindwara, Cochin, Dehradun, Delhi, Dharwad, Durgapur, Erode, Ghaziabad, Gorakhpur, Gwalior, Haldwani, Indore, Jaipur, Jalandhar, Jalgaon, Jhansi, Jodhpur, Karimnagar, Kolkata, Lucknow, Moga, Mysore, Nagercoil, Nellore, Palwal, Ranchi, Sambalpur, Tirupati, and Kottayam. But wherever you go, the quality of SSC coaching provided by the institute will remain intact.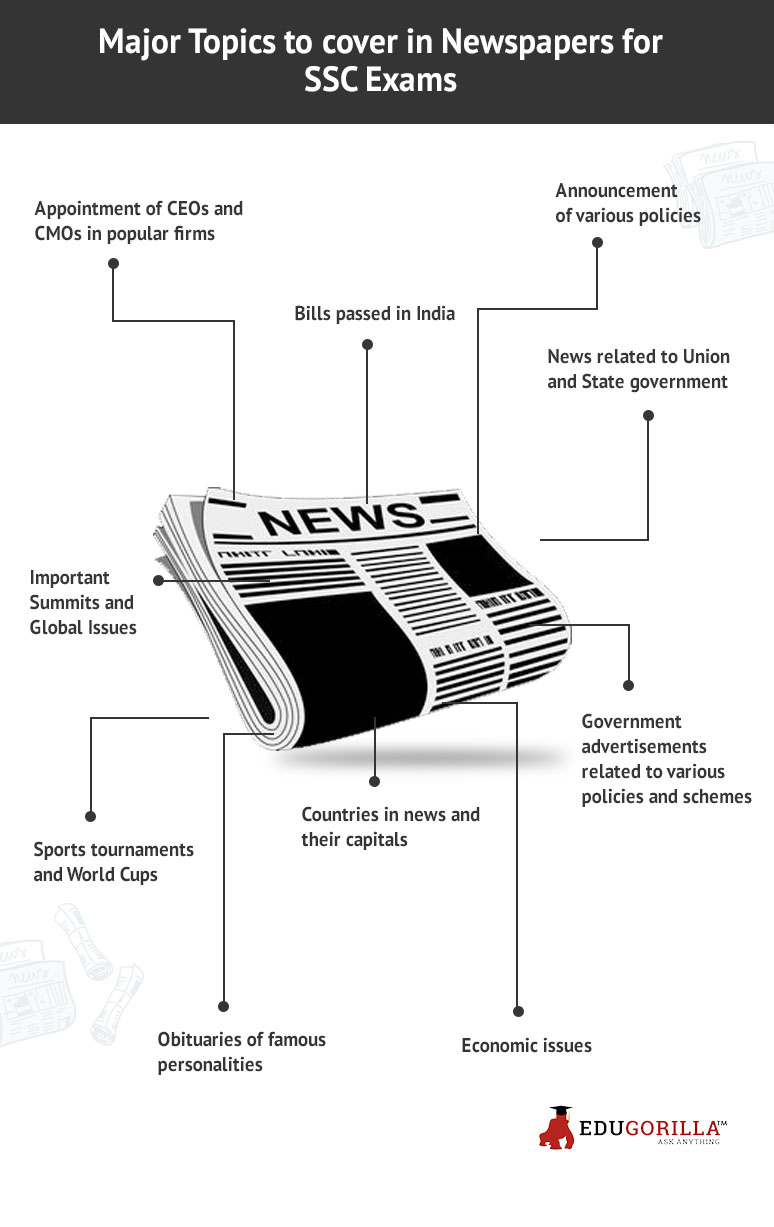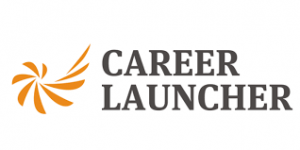 Career Launcher is a name to reckon when it comes to quality SSC coaching institutes in the country. The SSC has coaching has a history of decades in launching the careers of young aspirants. It focuses on diverse segments of the student community and offers learning programs for a range of competitive exams. The prominent ones include CAT, CLAT, BBA-IPM, Bank PO, and the various recruitments of SSC. Career Launcher ranks high on reliability quotient in terms of study material, faculty, and results.
The SSC coaching offers a variety of courses explicitly designed for the aspirants. These modules provide a comprehensive understanding of the syllabus and a series of assessments for gauging the preparation level. Career Launcher has achieved many milestones over the years and one of them is its impeccable pan-India presence. The SSC coaching has roots in Agra, Ahmedabad, Allahabad, Amritsar, Asansol, Balasore, Bangalore, Bareilly, Bhatinda, Bhilai, Bhopal, Bhubaneshwar, Bilaspur, Chennai, Chitrakoot, Cochin, Darbhanga, Delhi, Durgapur, Faridabad, Ghaziabad, Greater Noida, Guwahati, Gwalior, Haldwani, Hooghly, Hyderabad, Indore, Jabalpur, Jaipur, Jalandhar, Jammu, Jamshedpur, Karnal, Kashipur, Lucknow, Madurai, Meerut, Mumbai, Mysore, Nagpur, Nashik, Noida, Patiala, Patna, Pune, Raipur, Rohtak, Rudrapur, Saharanpur, Siliguri, Sonepat, Thiruvalla, Tirupati, Udaipur, and Varanasi.
It offers the following courses for SSC preparation: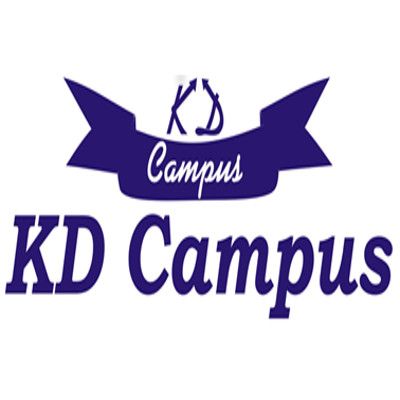 KD Campus is one of the most renowned providers of SSC coaching in India. The founding stone of this institute was laid in 2005 by Ms. Neetu Singh in the fond memory of her father late KD Singh. Today, the SSC coaching owns 27 branches and a publishing house. It has 9 centers in Delhi itself, viz. Mukherjee Nagar, GTB Nagar, Uttam Nagar, Badarpur, Munirka, Laxmi Nagar, Dwarka Mor, Jahangir Puri, and Gandhi Ashram. Outside the boundaries of Delhi, KD Campus can be found in Sonipat, Meerut, Greater Noida, Giridh, Indore, Agra, Jaipur (Riddhi Towers and Triveni Nagar), Lucknow, Gurugram, Varanasi, Allahabad, Patna (Boring Road and Ashok Rajpath), Bulandshahr, Ghaziabad, Hisar, and Rohtak.
The SSC coaching has a reputation of providing quality guidance for a host of competitive exams like Bank PO, IBPS SO, Airforce, LLB, CLAT, State Police Officer exams, etc. As regards SSC, KD Campus offers preparatory classes for different exams held by the Staff Selection Commission. A few of them include SSC CGL, SSC JE, SSC Statistical Investigator, and a lot more. The SSC coaching is known for its faculty, its study material, and its well-planned test series.
Conclusion
The cutoff and competition level of SSC exams soars higher and higher with each passing year with a new generation of competitors getting added to the already long trail. And SSC coaching institutes play a pivotal role in beating this stringent competition. They have proven their mettle by producing quality results every year. The SSC coaching institutes are equipped with the know-how of exam preparation and strategies for acing it in the first attempt. Neither do they compromise with quality nor in zeal and efforts.
You Might Want To Read:
Digital Workforce, Sociology Sample Question Paper 9 2013, Jawharlal Nehru University Jam Biotechnology Question Paper 1 2014, Pgdm Vs Mba, Doeacc B Level Principles Of Modelling And Simulation Mock Test Paper 152, Adult Education Question Paper 1 2012, Nalanda Open University M Mjmc Part Iii, Shine Com, Time Vs Ims, Biology Classification Hormones