Best 5 SSC Coaching Institutes in Mukherjee Nagar
Date : August 22, 2019
One could do a lot of things on reaching Mukherjee Nagar. But the status which makes the area stand out is it being an important educational hub of Delhi. There are many coaching institutes located in Mukherjee Nagar. These institutions of learning help aspirants in ways they could actually think of securing a respectable national level rank in any of the competitive exams. SSC is one of these exams for which there are a number of coaching institutes located in Mukherjee Nagar. These institutes provide specialized guidance for every stage of SSC. Lets' further get into the finer details of SSC exam and some of the SSC coaching institutes in Mukherjee Nagar.
SSC or Staff Selection Commission SSC conducts exam consistently for different posts in Government of India. Through SSC, the commission ascertains the level of knowledge and proclivity towards being an honest government servant. This is done to judge their suitability and qualification for the applicable posts.
While some are unable to qualify SSC, there are others who come out with flying colours. Every year many successful SSC aspirants have emerged from the area of Mukherjee Nagar.
SSC is one of the most sought-after government exams of India. Its qualification leads to a career in the government sector. However, this scenario is only possible if one successfully clears the exam. Hence, the requirement of a good SSC coaching institute is of utmost importance. These institutes guide SSC aspirants in an effective and planned manner with the help of their faculty and study material. Most importantly these SSC coaching institutes make sure that a student is able to get all the help until the final result of getting selected. You'll be now eager to know about some of these organizations in the area of Mukherjee Nagar. Presenting here, a list of the best 5 SSC coaching institutes in Mukherjee Nagar. Hope you act in the right direction.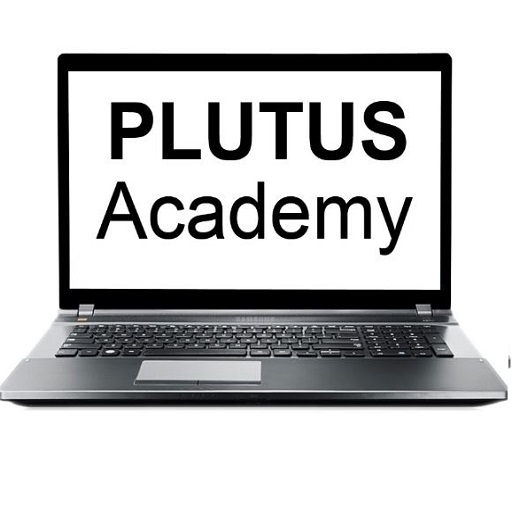 Plutus Academy is the coaching institute that provides a platform for the students who want to succeed in competitive exams like Bank and SSC. It renders an environment for each aspirant where they could trigger their mind and build the right path towards success. Here, the candidates devote their complete time to studies. The online course module is for those students who cannot go to the institute to study. Efficient software for learning is used so that students can begin with their studies as soon as they purchase a course. The dedicated faculty of Plutus Academy remains ready round the clock to discuss the doubts of the students. This academy also has a Daily Vocabulary module wherein the students learn new words every day and their vocabulary is enhanced up to a great extent.

Features
Pre-recorded video lectures facility
Discounts to students and female candidates
Feasible batch size of about 15 students
Book issue facility from library

The success of students is an achievement for a coaching institute is the ideology of Mahendra's, Mukherjee Nagar. Their MD Mr. Naveen Kumar Jain states that their intent is justified by this statement only when it comes to SSC coaching in Mukherjee Nagar. One of the things for Mahendra's is famous for is its ability to combine the original teaching methods with the latest and updated digital methods. The coaching institute has in the past and still continues to support students for having a prosperous career. Many features have been developed for smart study. With the help of "Digital Mahendra's" students can access academic material from anywhere based on their leisure. To help students gain confidence, the concept of "Smart Lab" is there to make them comfortable with exam-like conditions. All these and much more have made Mahendra's a well-known figure among prominent SSC coaching institutes in Mukherjee Nagar.

Features
Smart assessments package
Advanced academic material

Founded in the memory of Shri K.D. Singh, KD Campus, Mukherjee Nagar has been associated with quality academic services since its very inception. The SSC training module is rigorously developed by this coaching institute in Mukherjee Nagar. Besides normal teaching, various skill development programs are held for students to gain an edge over their competitors. This is done to support their thinking that enhancing talent and delivering of academics should go hand in hand. The "Live Test Feature" is to support students in finding their own strengths and weaknesses. With one of the best SSC faculty and consistently successful results over the years, KD Campus has become a name to associate with among the best SSC coaching institutes in Mukherjee Nagar.

Features
National level online test series
E-lessons of all the SSC topics
Availability of books in E-format as well
Personalized attention for better performance tracking
Fill this form and get best deals on "SSC Coaching classes"
100% genuine institutes aiming to help you ace studies
Get immediate response from the institutes
Compare institutes and pick only the best!
Feel free to choose the institute you like, and rest will be taken care of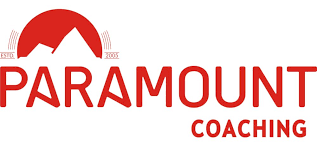 Paramount Coaching guarantees a bundle of training alongside complete preparation for SSC. Mr Rajeev Saumitra, the originator and chief of this coaching institute has been regarded by the Indian Postal office which issued a stamp to perceive his accomplishments in mountaineering and campaigns. Various aspirants over the years have cleared SSC examinations and still continue to do so by enrolling at Paramount Coaching. Their all India test module has practically over 30,000+ students appearing for which serves as a useful medium in one's standing in SSC preparation. Their best in class infrastructure with E-test labs, digitized study halls and a huge team of teachers greater than 325 makes Paramount Coaching a standout amongst the best SSC coaching institutes in Mukherjee Nagar.

Features
Dedicated team for career counselling
An acknowledged faculty team
Android App for preparation on the go
It is an organization in Mukherjee Nagar which prepares students for different government exams with SSC being one of them. Founded by profoundly experienced experts it is an outstanding coaching institute in Mukherjee Nagar giving specialised training in SSC. CGS Coaching's main goal is to give conceptual and achievement driven instruction to every one of its students. With its unique learning methodology, CGS Coaching has gathered a decent reputation among SSC coaching institutes in Mukherjee Nagar. The concept building formula as adopted by this coaching institute is there to help SSC aspirants with a better understanding of difficult topics. The thought behind this system is to cause the understudies to retain, acclimatize and incorporate all that they learn.

Features
One of the highest selection rate in the area
Course material updated as per latest SSC pattern
Rigorous preparation through frequent mock tests
Frequent query solving sessions
Eduzphere has gelled its authority among the top SSC coaching institutes in Mukherjee Nagar. They give thorough preparation for SSC. They focus on the qualities and shortcomings of every student. Eduzphere, Mukherjee Nagar gives quality scholarly material investigated and created under the guidance of experts. Their faculty strives upon improving the course educational modules and instructing strategy. The plan, advancement, and conveyance of the SSC program at this coaching institute are in sync with the latest developments in tests. Eduzphere, Mukherjee Nagar attempts to spur students by imbuing in them a sentiment of fearlessness and surety about qualifying which is one of the real prerequisites for qualifying a test such as SSC.

Features
Specialised coaching for SSC-JE exam
Teachers are highly qualified
Application of theoretical knowledge through practical methods
Postal services for SSC course is also available.
This post was created with our nice and easy submission form. Create your post!
Comment