Best 5 Study Abroad Institutes in Lucknow
Date : April 2, 2019
Do you wish to cross the cultural boundaries of Lucknow and explore a different world? Do you want to immigrate to a new country? Do you wish to pursue your higher education on a global platform? Are you looking for Study Abroad Institutes in Lucknow to nurture your dreams? If yes, then we have something in store for you?
The decision of studying abroad is a crucial one which can chart your life along a completely different path. It can turn your life beyond expectation and imagination. It exposes you to a life-changing experience and adds some valuable credentials to your resume. You get to explore a completely new culture, traditions, values, languages, make new friends and what not. However, getting there is no cake walk. It includes a variety of aspects, like shortlisting the universities that appeal to your career wants, analyzing the scope of your desired field of study, gathering funds for foreign education, fulfilling the entry requirements and so on.
To simply this tedious process and ease the task for students, some creative minds decided to offer some guidance and developed counseling centers known as Study Abroad Institutes. These institutes offer complete assistance to the students throughout the itinerary of getting a seat in foreign universities. Whether you are facing trouble in zeroing in on the best institute or looking for financial assistance or having trouble in visa clearance, these study abroad centers cover it all. They offer a complete solution to all your needs and requirements.
A wide variety of such study abroad institutes is available in Lucknow as well. Along with the rich cultural heritage that the city holds, it also houses some exceptional colleges and study centers. Lucknow is home to numerous young minds dreaming to explore the world. Thus, study abroad institutes became a necessity in the city. This led to various institutes surfacing in different parts of Lucknow to help and guide those who wish to travel abroad for further studies. Let's take a quick tour of the prominent ones. We have listed the best 5 Study Abroad Institutes in Lucknow to help you cross the oceans and reach the milestone of your dreams.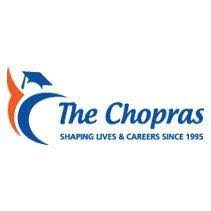 The Chopras is one of the oldest and prominent global education service providers in Lucknow. It has offices both in India and abroad and is a team of professional and well-traveled counselors and experts. The Chopras provides a one-stop platform for all the career needs of the students and is one of the favorite stops of the students in Lucknow who wish to study abroad. The institute is a reliable source of ethical advice, quality discussions, and successful overseas educatexperience.ence . The students here are provided with a holistic assessment of their qualities, talents, strengths and their academic and financial background to ensure that they choose the ideal options for themselves.

Features
Career pathway planning and university selection.
Pre-departure briefing and post-arrival support.
Test preparation for GRE, GMAT and SAT.
Assistance in accommodation.
Filing of visa and preparation for visa interview.
Training for English language examinations like IELTS. TOEFL.

Gateway Abroad began with the vision of turning the dreams of the students for studying abroad into a reality. The institute in Lucknow is itself run by a bunch of British education consultants connected to a number of colleges and universities across the border. It acts as a direct window for the students to access the British universities and procure admissions in them. They also provide extra services like obtaining visas, arranging tickets, ensuring safe accommodation, etc. Their services have received acclamations from many and it counted among the top-notch study abroad institutes in Lucknow.

Features
Exposure to a variety of available courses.
Assistance in preparing a resume, portfolio, statement of purpose, etc.
Financial aid in the form of scholarships, fee bursaries, application fee waivers, etc.
Document check and assistance in clearing the visa interview.
Collaborations with different banks to forward educational loans to students.

Meridian Overseas Education Consultants emerged as a brainchild of an extraordinary mind, Mr. Amar Bahada and soon came to known as a premier study abroad institute in Lucknow. It provides a platform to the students to analyze, compare and shortlist different universities around the world and obtain admissions in them. It enables the students of Lucknow to sit with its team of expert counselors and choose the best study abroad center for further education. The essence of its services is to make global education an accessible thing and help the students in realizing their dream of studying abroad.

Features
Free counseling for studying abroad for all visitors.
A yearly International Scholarship Examination to provide financial aid to the students.
In-depth overview of the targeted institutions including their curriculum, environment, fee structure, available facilities etc.
Brushing up of language and communication skills.
Passport and visa consultants to help in procuring a visa.
Fill this form and get best deals on "Study Abroad Coaching classes"
100% genuine institutes aiming to help you ace studies
Get immediate response from the institutes
Compare institutes and pick only the best!
Feel free to choose the institute you like, and rest will be taken care of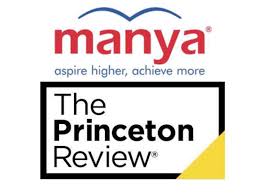 With more than 15 years of experience in providing valuable assistance to students for study abroad programs, Manya – The Princeton Review is one of the renowned study abroad institutes in Lucknow. It provides a platform to students for comparing, analyzing and short-listing universities all across the globe and zero in on the one which best appeals to them. The institute guides the students throughout the itinerary, right from university selection to visa clearance. With more than 600 university partnerships across the globe, Manya Lucknow offers the students a better chance of securing admissions in the top-notch universities of the world.

Features
Scholarship aid and documentation and application assistance.
Profile articulation through essays, SOPs, resume, LORs etc.
Mock sessions and feedbacks to assist in interview preparation.
Visa counseling and interview assistance.
Pre-departure and on-arrival guidance.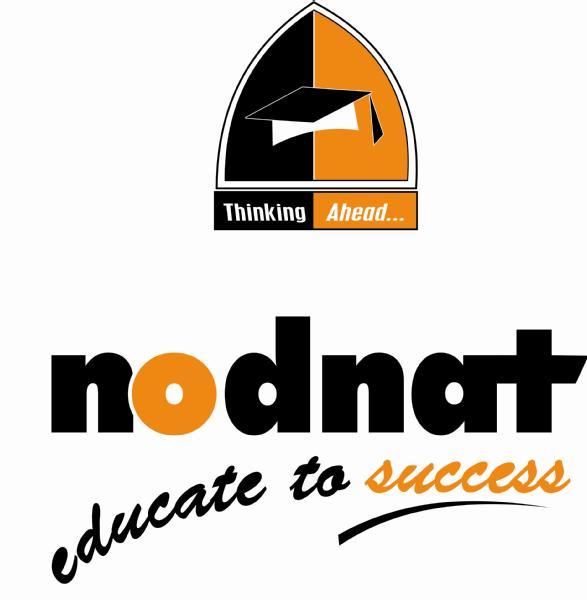 Nodnat Educational Services has been providing exceptional services in the field of International education for more than a decade and has achieved an enviable stature amongst the study abroad institutes in Lucknow. With good connections with universities and officials across the globe, Nodnat simplifies the daunting task of applying to foreign universities and obtaining admissions. The institute is a team of admission counselors expert in foreign education and global studies. They provide step-by-step guidance to procure admissions in different universities across the globe and have become a synonym of foreign education for the citizens of Lucknow.

Features
Personalized guidance for drafting application material.
Guidance for transcripts format and financial documents.
Mock interviews and personal sessions to assist in admission interviews.
Guidance for scholarship application.
Follow up with universities till the procurement of admission letter.
This post was created with our nice and easy submission form. Create your post!
Comment