Best 5 TET coaching institutes in Delhi
Date : August 16, 2019
If today we can converse on this platform with the hope of proving of help to you, then we are thankful to our teachers. A teacher is someone who stays patient when a student struggles to learn alphabets and numbers. A teacher is someone who cares for a student just like the environment does for a sapling. Just as beautiful the teachers are, they require to be trained at a professional level. The process of shaping students into great teachers is an elaborate and important task. Having understood the seriousness of this process, many teaching enthusiasts dedicated their lives towards shaping students into versatile teachers. In this process, they established many TET coaching institutes over the nation. Some of these institutes were also founded in Delhi. In this article, we aim at discussing the best TET coaching institutes in Delhi but before that, let's discuss TET.
To become a teacher in the Government schools of our country, each teacher must appear for an eligibility test. This test is popularly known as TET and is elaborated as Teachers Eligibility Test. TET is conducted by CBSE and is divided into 2 parts. These two parts have separate question papers.
Paper 1 is for candidates aiming to become teachers of students from class 1 to 5. Paper 2 is for candidates aspiring to become mentors of students in classes 6, 7 and 8. The eligibility criterion for each paper is different. The candidates who succeed in securing a percentage above 60 are granted an Eligibility Certificate.
Since being a good teacher requires being thorough in concepts and versatile in personality, preparation for TET is difficult. To aid in possibly all the ways a candidate requires help, there are many coaching institutes in Delhi. The teachers at these institutes devise ways in which the TET aspirants can be trained thoroughly. We have culled out the best 5 TET coaching institutes in Delhi, to help you prepare in a better manner.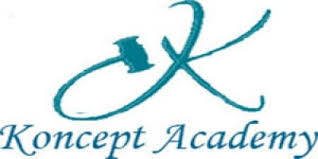 Standing with its head held high in the city of Rallies, Delhi is a TET coaching institute that goes by the name of Koncept Academy. This academy has worked hard to attain the validation of being one of the best in its field. The students that come here, leave with a charming personality, fit to be that of a teacher. They are polished in ways that help them in inculcating positive habits without them aiming to do so. The students are provided with various assignments with a predefined time limit to finish each one of them. These time-bound tasks help the students to become responsible and punctual in their work. The faculty here makes sure that all the future teachers must develop in ways that help them in becoming great leaders.

Features
Maintenance of a positive peer pressure
Help in boosting self-confidence
Special guidance to weak students
Study notes are available on the website as well

With a consistent track record of great results, Success Mantra has become a premier TET coaching institute in Delhi. The excellent faculty aims to improve the study methodology to make it more comprehensive. The teachers at Success Mantra strive hard to make sure that the teachers of tomorrow should be capable enough of shaping a new India. At this coaching institute, students are mentored for courses like TET, IIT-JEE, NEET and few more undergraduate and post-graduate courses. There is a time table formulated by the faculty panel at the beginning of a batch which is strictly adhered to, for ensuring the coverage of each topic. The policies that this TET coaching institute follows are also instrumental in the all-round development of the students.

Features
Exhaustive resources are utilized to formulate subject material
Weekly conduct of General Knowledge tests
Online learning material is available in abundance
Free of cost career counseling of every student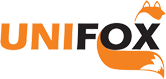 With a mandatory succession of the classes with a 30-minute doubt class policy, Unifox has shaped many students into effective teachers. Through its consistently upward moving graph of results, Unifox has made its mark in being recognized as one of the best TET coaching institutes in Delhi. The teachers at Unifox strive hard to formulate policies that help students to develop in a better manner. The focus of the faculty at Unifox is to design easy to understand subject guides for their students. They help their students in developing a solid foundation upon which their career will be built. Yet another role that this institute plays is of a career counselor for its students. Also, the weak students are provided with extra classes to help them to come at par with the rest of the class.

Features
Free demo class facility available
Well-maintenance of the classrooms is done
Online test series are also available
Fill this form and get best deals on "CTET/TET (Teachers Eligibility Test) Coaching classes"
100% genuine institutes aiming to help you ace studies
Get immediate response from the institutes
Compare institutes and pick only the best!
Feel free to choose the institute you like, and rest will be taken care of

For more than 10 years, Career Darshan has been a guiding light for the TET aspirants in Delhi. Over these years and even today, Career Darshan aims at producing the best TET qualifiers. So far, they have achieved their goal every year and continue to strive tirelessly for maintaining the same. The faculty of Career Darshan comprises intellectual individuals who work as one body to guide students towards success. As their name goes, they have guided many students to tread on the pathway of TET in an efficient manner. A key factor that has made this academy secure a place amongst the best of its kind is the affordability of its programs.

Features
Easily accessible location of the institute
Conduct of mock test every week to monitor the candidates' development
Discussion of previous year papers is also done in class
Various batches are held throughout the day

The biggest factor responsible for the recognition of Pinnacle Institute as one of the best TET coaching institutes in Delhi is the determination of its faculty. The motivated faculty amends the teaching methodology every year, if required, to make it the best in the market. This policy of renewal also helps them to be abreast with the latest technological innovations that can be employed to impart education. As of today, Pinnacle Institute is a brand name in the field of TET coaching institutes in Delhi. There are some more factors that have been the driving forces behind the success of this academy. Some of them have been listed below

Features
Provision of a well-designed online portal
Focus on imparting best tricks and shortcuts
Affordable rates of all the courses
Regular updates by the faculty about General Knowledge
This post was created with our nice and easy submission form. Create your post!
Comment