Best 4 TOEFL Coaching Institutes in Allahabad
Date : September 18, 2019
India has been a destination for a world-class education since very long. But now the scenario has completely changed. There are more world-class institutions outside India. With the ease in the process of visa-making, many Indian students now do not hesitate to travel overseas for academics. People of Allahabad are also not very far away in making the most of this opportunity. Several coaching and counselling institutes for overseas education opening in Allahabad are a testament to this fact. There are various exams which pave the way for abroad education. TOEFL is one such test. The TOEFL score is basically used for checking the English-language ability of non-English speakers. The score is accepted by several English-speaking universities for admissions. Therefore, the TOEFL score is of huge significance for overseas education enthusiasts. The TOEFL coaching institutes in Allahabad fully understand this. TOEFL or Test of English Language as a Foreign Language is a trademark of Education Testing Labs (ETS). The validity of a TOEFL score is two years. It is an internet-based test consisting of four tasks. The first two sections check the reading and listening skills of test taker for 60-80 minutes and 60-90 minutes respectively. Then there is a mandatory break of 10 minutes. Following this, there are speaking and writing sections of 20 and 50 minutes respectively. The TOEFL score ranges from 0 to 120 with 0 being the most limited use of the English language and vice versa. The fees for taking the TOEFL test is somewhere around INR 12,500. The minimum eligibility is high school. TOEFL is just one of the requirements for securing admission into foreign universities. One also needs to fulfil other standards as specified from university to university. Therefore, an individual must not only concentrate on scoring well in TOEFL but also needs to build up his profile as required. Coaching institutes have experience in preparing students for TOEFL. They also help them in preparing their profile as required from university to university. Therefore, one should be careful in selecting the right TOEFL coaching institute. People of Allahabad have the same dilemma facing them. To help them in this regard we have come up with a list of best 4 TOEFL coaching institutes in Allahabad.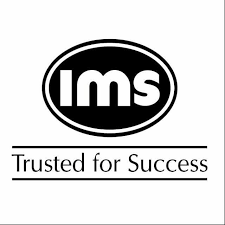 It is one of the oldest coaching institutes for management training in the country. Founded by Prof. Raghunath Rane 40 years ago who had a vision of spreading awareness about management education in India. The current MD Mr Kamlesh Sajnani helped in furthering his vision by expanding IMS to various metropolitan and small cities. The coaching institute has been helping various students to pursue an education in foreign universities since its inception. The motto of IMS is to motivate, mentor and help students till they achieve success in the TOEFL exam. The coaching institute was ranked 4th in number in the education sector in the year 2003. In the same year, it was also in the list of Top 50 Most Trusted Brands in India. Most of their previous students have secured high scores in TOEFL. Not only a high score but they have also gone on to secure admissions in many prestigious foreign universities.

Features
Counselling services for admission
Availability of test series
Highly relevant courseware
Experienced faculty members

American Institute of English language has been one of the best TOEFL coaching institutes in Allahabad. It has a speciality in offering overseas education services. They motivate students to achieve high TOEFL scores. To develop faster learning methods for students they devise various innovative techniques. Value-based education is provided to the students at this coaching institute in Allahabad. For a better understanding of the study material, an audio-visual approach is followed. Such activities are conducted in order to maximize the benefits received by the students. Many TOEFL achievers at American Institute of English Language owe their success to the expert faculty. Therefore, the coaching institute has become a preferred destination for TOEFL preparation in Allahabad.

Features
Flexible schedule of classes
Tips & tricks to solve difficult problems
Personality development classes
The facility of the library as well
Fill this form and get best deals on "TOEFL Coaching classes"
100% genuine institutes aiming to help you ace studies
Get immediate response from the institutes
Compare institutes and pick only the best!
Feel free to choose the institute you like, and rest will be taken care of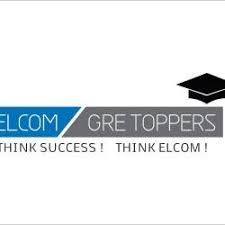 This coaching institute by ELCOM has been set up with the aim of imparting quality GMAT training. Helping the students to secure admission in their dream coaching institute has been the aim of GRE toppers. In order to ease the tension of students the institute also provides help with admission counselling services. Also, they ensure that students are ready for an exam like TOEFL within a span of days. Their education consultants spread across 350 universities in 15 countries have helped almost 15000 students with overseas admission. This has propelled them to new heights. The coaching institute is placed successfully in the minds of students for TOEFL preparation in Allahabad. They help their students right from preparation for TOEFL to securing admission into dream university overseas. Travel and accommodation as well as designing student's portfolio for admission are included in this.

Features
Dedicated and experienced faculty
Up to date course material
Special attention to horn skills in English as a language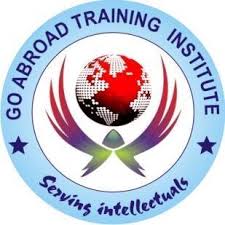 The aim of GATI, Allahabad is to provide best services at a reasonable cost which no other abroad education consultant can deliver. They are one of the few coaching institutes to have a fair and clean working style. GATI coaching institute has tie-ups with immigration companies in Canada. Due to their vast overseas education consultancy experience, they are one of the premiere TOEFL training institutes in Allahabad. In 2017, GATI coaching institute was awarded the "Best Abroad Education Consultant in U.P.". All the services are offered under one roof which makes GATI a go-to coaching institute for TOEFL preparation. It is also an authorized registration centre for TOEFL test. The coaching institute besides providing TOEFL training to students also gives them admission counselling.

Features
Course module covered comprehensively
This post was created with our nice and easy submission form. Create your post!
Comment