Best 5 TOEFL coaching institutes in Delhi
Date : September 18, 2019
There are two exams that natives of a non-English speaking country can qualify in order to be admitted at universities in English speaking countries. One of them is TOEFL and the other is IELTS. Since TOEFL if qualified, can help in pursuing what may be called a quality education, it is difficult to lay the groundwork for the same. The capital of India, Delhi has a class of students aiming for admission to various undergraduate courses in foreign countries. Hence, these students venture on a search for the best TOEFL coaching institutes in Delhi.
To help you in conducting your research in a better manner we have explored the streets of Delhi to get the best ones for you. But before we tread on to discover what we have in store for you, let's first make sure to be informed well about TOEFL.
Test of English as a Foreign Language (TOEFL) is an assessment to validate the proficiency of a candidate in the English language. The TOEFL results are valid for 2 years from the date of their release. To ensure that no student misses out on TOEFL due to lack of internet access, it is also conducted offline. There are four sections in which a candidate must excel for attaining a good TOEFL score. These sections are Reading, Listening, Writing and Speaking.
Attaining fluency in all these sections is a cumbersome task, therefore the TOEFL coaching institutes in Delhi have been established. These study centers try to make sure that all the students should be given quality training for excellent performance. They have played a very important role in guiding students efficiently toward success. When a student wishes to shortlist a coaching institute for TOEFL he/she is concerned about some major factors. Professionalism, batch timings, affordability are just a few of them. After running a survey based upon many such factors, we have arrived at a conclusion. This article reveals the names of the best 5 TOEFL coaching institutes in Delhi. Do read on to discover them.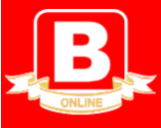 British School of Language is India's oldest and the best Spoken English Training Institute helping the students since 1971 to acquire an attractive personality and enchanting communication skills. BSL has trained over 300,000 students to become successful professionals and self dependent individuals. BSL has been rated highest, continuously for over 40 years in the domain of training and development. If you are here and reading this, that means you also crave to enhance your communication skills and develop an impacting personality. Join today and become a part of the ever-growing. We focus more on practical execution and ensure that no stone is left unturned in the process. We work on Grammar, Vocabulary, Phonetics, Accent, Indianism, comprehension ability and most important, practice.

Features
Comprehensive study material.
Regular modification of study material.
Various program packages to choose from.
Free wi-fi on all campuses.
Usage of various videos and modules for better practice.
This study center is backed up by the best of teachers who devise novel methods to teach students in an adept manner. Yet another feature that makes Jamboree desirable is its accessibility via public transportation. Delhi alone stands like a host to three centers of this TOEFL coaching institute. Special attention is given to the development of manners amongst the students. Classes for the same are held after prior notification. At Jamboree, the classes are a concoction of personality development and English Proficiency.

Features
Numerous full-length mock tests for the students
The facility of 1 free of cost counseling session with a university
Inexhaustible one-on-one sessions with the faculty
Expert guidance by professionals

Initiated in the year 1995, SIEC has come a long way in guiding TOEFL aspirants from Delhi. Over the years this coaching institute has grown to make an international presence. As of today, SIEC has centers in over 7 countries inclusive of India. The head office of this TOEFL coaching institute stands firm in the capital of India, Delhi. Here, the faculty caters to the need of students aspiring to crack TOEFL, GMAT, and many such international exams. The counselors at SIEC aim to guide the students towards the best institutions worldwide. With an acknowledgeable network amongst the foreign universities, SIEC can render high-quality services to its students. It is also one of the best TOEFL coaching institutes in Delhi.

Features
Modifiable timings of the classes
Weekend batches for convenience of the preoccupied TOEFL aspirants
Intellectual employment of technology to enhance comprehension of the subject matter
Organization of various activities to make learning fun
Fill this form and get best deals on "TOEFL Coaching classes"
100% genuine institutes aiming to help you ace studies
Get immediate response from the institutes
Compare institutes and pick only the best!
Feel free to choose the institute you like, and rest will be taken care of

Study Smart, Delhi is well-equipped to become a premier TOEFL coaching institute. There are various modules that are designed and employed by the faculty to impart education. The students here are granted unlimited access to the well-maintained library. Special reading rooms are also available for the students to enhance their knowledge. The students are also given a chance to opt for individual module sessions. The facilities that students are provided with have made Study Smart to become a leading coaching institute for TOEFL in Delhi.

Features
Availability of weekend batches
Emphasis on personalized attention to every student
Provision of crash courses covered within 15 days
Initiation of new batches every week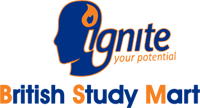 This TOEFL coaching institute has trained various students for a span of over 12 years. Even today, British Study Smart continues to deliver quality education to its students. The classes are conducted in a manner that no student should be left behind. The teachers make sure that each TOEFL aspirant should develop in a healthy manner. British Study Smart follows the policy of having a dictionary in every class so that students can enhance their vocabulary. Some activities are regularly organized to prevent the classes from turning monotonous and develop good qualities in the students.

Features
Assistance for Statement of Purpose
Aid in shortlisting the correct country and university
Special seminars with counselors of different universities
Regular diagnosis of the growth of each student

Offering a course with 50+ hours of guidance, MJ Academy has become one of the best TOEFL coaching institutes in Delhi. The results of this study center are instrumental in fetching it the fame it enjoys. Every student is assessed for his/her strengths and weaknesses before they begin regular classes. After this analysis, a special strategy is formed for the student. If in case some special assistance is required, arrangements are made for the same. This TOEFL coaching institute aims at giving the best guidance within its reach so that students may have a bright future.

Features
Provision of extra classes for weak students
Conduct of various vocabulary enhancement classes
Utilization of various audio-visual lessons
Availability of innumerable doubt sessions
This post was created with our nice and easy submission form. Create your post!
Comment