Best 4 TOEFL coaching institutes in Kanpur
Date : September 18, 2019
Kanpur is very famous for its language traits, Ganga Ghats and the glorious institute of Indian Institute of Technology, Kanpur. In the previous years, the city has made great development in the field of education, transportation, and industrialization. This rapid development of Kanpur in the field of education has made it a hub of coaching institutes. This hub also considers the TOEFL coaching institutes in Kanpur. But before we talk further on this topic lets see what TOEFL is about.
TOEFL is expanded as "Test of English as a Foreign Language". It is one of the two most desirable English eligibility tests taken by aspirants of foreign universities. TOEFL is inclusive of four stages of assessment namely – Reading, Writing, Speaking and Listening. Only upon excelling all these tests will anyone be termed as a TOEFL qualifier. It is an elaborate exam of four hours with a mandatory break of 10 minutes after the completion of two of the formerly mentioned sections. TOEFL is an internet-based test but the facility of paper-delivered tests is also available. TOEFL results are valid for two years. The total marks of this test sum up to 120 out of which most of the universities accept marks ranging from 60 to 110. The vast syllabus of this test makes it more difficult to qualify.
Yet there have been meritorious students who have always raised the bar of performance and assessment. From the city of Kanpur, there have been glorious results over the years. These qualifiers have given the city yet another reason to be highlighted. For performing exceedingly well in TOEFL one needs to be guided correctly.
For catering to this need and demand for guidance, there are many TOEFL coaching institutes in Kanpur. These institutes have always given the best assistance in their power to ensure that all who come to them, get to their desired colleges. For making sure that you receive guidance from the best teachers in the city, we have shortlisted the best 4 TOEFL coaching institutes in Kanpur for you.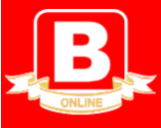 British School of Language is India's oldest and the best Spoken English Training Institute helping the students since 1971 to acquire an attractive personality and enchanting communication skills. BSL has trained over 300,000 students to become successful professionals and self dependent individuals. BSL has been rated highest, continuously for over 40 years in the domain of training and development. If you are here and reading this, that means you also crave to enhance your communication skills and develop an impacting personality. Join today and become a part of the ever-growing. We focus more on practical execution and ensure that no stone is left unturned in the process. We work on Grammar, Vocabulary, Phonetics, Accent, Indianism, comprehension ability and most important, practice.

Features
Comprehensive study material.
Regular modification of study material.
Various program packages to choose from.
Free wi-fi on all campuses.
Usage of various videos and modules for better practice.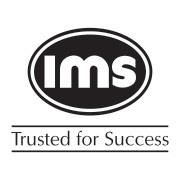 Established with the view of imparting excellent guidance to the students through correspondence courses, IMS has grown to have many branches over the country. Today IMS is a premier TOEFL coaching institute in Kanpur and several other important cities. They provide guidance in exams like TOEFL, GRE, and IELTS. Over the years, the hardworking faculty has been devising new ways to make preparation for these exams' student-focused and easy to grasp. They aim at becoming not only the mentors but also the motivators of their students. This attribute makes them one amongst the best TOEFL coaching institutes in Kanpur.

Features
Provision of air-conditioned classes.
Availability of a well-equipped online portal.
Regular assessment of the student's growth.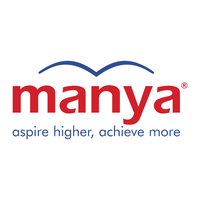 With over 47 centers in the country including Kanpur, Manya Educational has guided many students in reaching their desired colleges. For making sure that students get into the destinations they aspire for, they have specially customized plans for each one of them. The first step at Manya is always the individual analysis of a student for his/her strengths and weaknesses. The conclusion of this analysis decides what the teaching strategy should be. This strategy is religiously followed unless the teacher feels the need to change it. Manya Educational services have a well-integrated network of teachers that provide help in TOEFL, IELTS, SAT and many such important exams.

Features
Special classes for Language training.
Counseling for Visa applications.
Air-conditioned classrooms.
Fill this form and get best deals on "TOEFL Coaching classes"
100% genuine institutes aiming to help you ace studies
Get immediate response from the institutes
Compare institutes and pick only the best!
Feel free to choose the institute you like, and rest will be taken care of
Initiated in the year 2006, Rezina Training and Overseas Education has assisted many students in fulfilling their wish of studying abroad. They aid in TOEFL, IELTS, and GMAT preparation The students are also guided in deciding which university or college to opt for according to their expectations. Due to their dedicated efforts, they have been highlighted as one of the best TOEFL coaching institutes in Kanpur. The expert faculty has come up with various innovative ways to make sure that students can be guided well. The students are given discounts on their tickets along with pick up facility for the airport. There are scholarship programs to which the students can apply for based on their requirements and eligibility.

Features
Aid in the visa application.
Students are backed up throughout their study program.
Well-equipped and regularly updated library.
Assistance in SOP writing.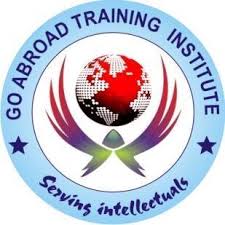 With a well-trained panel of teachers, Go Abroad aims to give adequate guidance at affordable prices. This one feature has earned it a recognition amongst best TOEFL coaching institutes in Kanpur. They have professionally designed training modules to ensure that students are guided in a better way. They aim at guiding TOEFL aspirants in such a way that they qualify in one attempt. In previous years, they have guided many qualifiers. The reviews the faculty has been given has boosted their morale and has led them to perform better each time.

Features
Student-oriented approach.
Guidance for personal profile writing.
Guidance for Job applications as well.
This post was created with our nice and easy submission form. Create your post!
Comment